Jessica Schuster Design
611 Broadway, Suite 730
New York City, NY 10012
United States
212.388.0705

          Jessica Schuster Design celebrates artistry in all of its many forms. Our work strives to maintain a harmonious balance between the unusual and the familiar while creating original and composed spaces for our clients. Each design project is a unique canvas, an opportunity for our team to forge beautiful spaces that not only please the senses but challenge the status quo. Our team offers a wealth of experience in design as well as interior decorating, project management, and procurement.        
Staff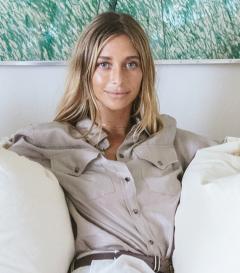 Jessica Schuster
principal
Hailing from Boston, Massachusetts, Jessica Schuster is the founder and president of Jessica Schuster Design, which specializes in both residential and commercial spaces. Jessica received her B.S. in Communications from New York University and her Associate's degree in Interior and Architectural Studies at The Parsons School of Design. Prior to launching Jessica Schuster Design in 2013, she worked for esteemed designers, Kelly Wearstler and Tui Pranich.

Jessica Schuster Design is based in Soho, New York and they have recently completed projects in New York City, The Hamptons, Palm Beach, Boston, and Miami. Jessica has been featured in Architectural Digest Online, NBC New York's Open House TV, My Domaine, The Coveteur, The Wall Street Journal, Vogue, Harper's Bazaar, and New York Cottages and Gardens Magazine.