John Douglas Eason Interior Design
610 West 42nd Street, Suite 42K
New York City, NY 10036
United States
212.414.8544

          John Douglas Eason began his career twenty-five years ago working with a large firm on the grand homes of Greenwich, Connecticut. In independent practice for over a decade, John's projects extend throughout New York City and its surrounding communities. While each project is deeply personal, John consistently creates beautiful homes that his clients live in with comfort and pride. Attention to his clients' needs has resulted in more than just stylish rooms; it has nurtured relationships that have lasted through many years and multiple homes.
 
As a designer, John's full-service approach focuses on channeling his clients' aesthetic interests through his trained and skillful eye, creating well-edited rooms that exude a handsome glamor. John's seamless and deeply layered interiors maintain a skillful transition from one space to the next to ensure continuity and a cohesive vision. His sophisticated urban sensibility is tempered by a deep knowledge of, and respect for, traditional design. His strong, structured designs are saturated with texture and softened with organic forms and unexpected colors. Serene and smoky, John's interiors are curated for the cultured and built for living.        
Staff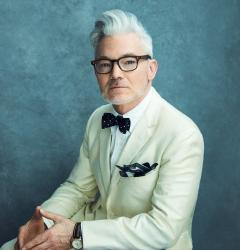 John Douglas Eason
Coming of age in the 1970's in the style obsessed culture of Dallas – Fort Worth, John's unique aesthetic sensibilities were honed from an early age. The innovative, dramatic and all-encompassing interiors typical of that period, sampling freely and deeply from historic styles, imbued John with a knowledge of, and respect for, a broad design vocabulary.

In the 1980's, John began his career free from the strictures of Modernism and inclined towards the chic allure of Hollywood glamor. His first decade as an interior designer was spent developing his understanding of refined, traditional and richly crafted spaces while working on the grand homes of Greenwich Connecticut. John's longstanding Manhattan-based independent practice has enabled him to work closely with clients over the years, evolving with them as their homes and families change and grow.

At the core of John's work lies a sophisticated modern sensibility, tempered by a deep knowledge of, and respect for traditional design. This can be seen in his strong, structured designs, saturated with texture and softened with organic forms and unexpected colors. John's deep knowledge of a vast array of fabrics, furniture and furnishing, from contemporary to historical, is leveraged in every project. From international art & design fairs to hidden New York showrooms, John brings a wealth of knowledge and resources to every home he designs. John believes that every project is a shared personal vision that grows from communication and understanding with each client.