Pavarini Design
N/A
New York City, NY
United States
212.749.2047

          PAVARINI DESIGN is a full-scale New York based Award-Winning Design Firm specializing in Architectural Interior Design.  While many of our projects begin with new construction and full-scale renovations, we see nearly all projects through decoration and art selection to achieve a complete Interior Design concept.  Our work is widely recognized and well-known for its European flavor and very clear sense of style and sophistication whether traditional or contemporary. Our firm is a leader in creating successful Interior Design that exhibits a very high taste level, style component, and refined sense of drama.  Based on fundamental classical principles, our work blends historical elements and concepts in new ways that show a mastery of merging tradition with contemporary woodworking, cutting-edge lighting design and technological integration.        
Staff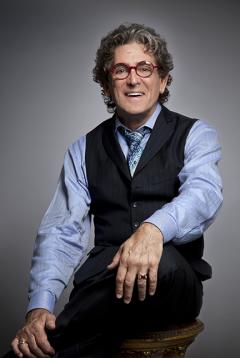 Charles Pavarini III
As grandson of Charles Pavarini, Sr., Charles Pavarini III has reinterpreted the legacy of the Pavarini Construction Company, known for creating historic landmarks including the Seagram Tower, the United Nations, the State Theater at Lincoln Center, and numerous other landmark buildings in New York City and throughout the world. His design style has evolved into a highly poetic blend of traditional and contemporary design elements, carefully developed from a strong interior concept. All of his projects hinge around a powerful central design theme and maintain a certain 'vision' which is always dramatically executed given Charles' keen sense of color, style, and use of lighting as a 'design tool'. Having sat on the board of directors of the Designer's Lighting Forum of New York for twenty-eight years, he has a refined approach to interior design, always staged with strong focal points and exacting lighting technique to harness the artistic and architectural vernacular of the spaces he designs. His talent has been rewarded with 18 awards for excellence in design throughout his career, which includes the most prestigious of lighting awards, the Lumen Award, which will be presented to him on June 18, 2015.

Charles has consistently dedicated himself to philanthropy throughout his career. In 2004, Charles spearheaded a new fundraising venue for the Kips Bay Boys and Girls Club of NY: The Dinner Dance Cruise, which has raised over $500,000 for the charity. He is also currently on the board of Trustees for the Summer Theatre of New Canaan (STONC) where he has designed sets for many of their musicals. Most recently, he designed and installed a Chromatherapy Healing Bedroom for the Ronald McDonald House of Long Island while maintaining his position as Chairman of the Designer's Committee for the world-renown Kips Bay Designer Showhouse and co-chair of the Bailey House Auction, 2015.