Events of the Week: ADAA Art Show, Homer in England, Royal Treasures from India, T.C. Cannon, & More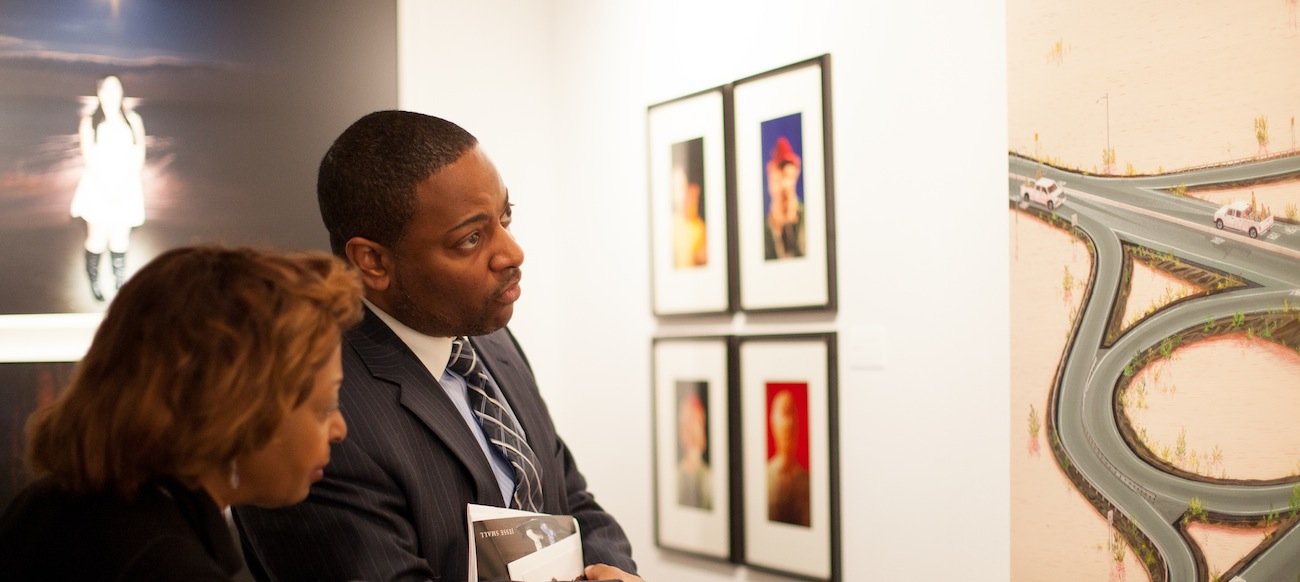 ADAA The Art Show
February 28-March 4, 2018
Park Avenue Armory, NYC
http://www.artdealers.org/the-art-show
This year celebrates the 30th anniversary of The Art Show, the nation's longest-running and most respected art fair. Organized annually by the Art Dealers Association of America (ADAA), The Art Show offers collectors, arts professionals, and the public the opportunity to engage with artworks of the highest quality through intimately scaled and thoughtfully curated exhibitions that encourage close looking and active conversation with gallerists. Presentations from 72 of the nation's leading art dealers provide audiences with a rich selection of works from the 19th century through today, by artists of a variety of genres, practices, and national and international origin.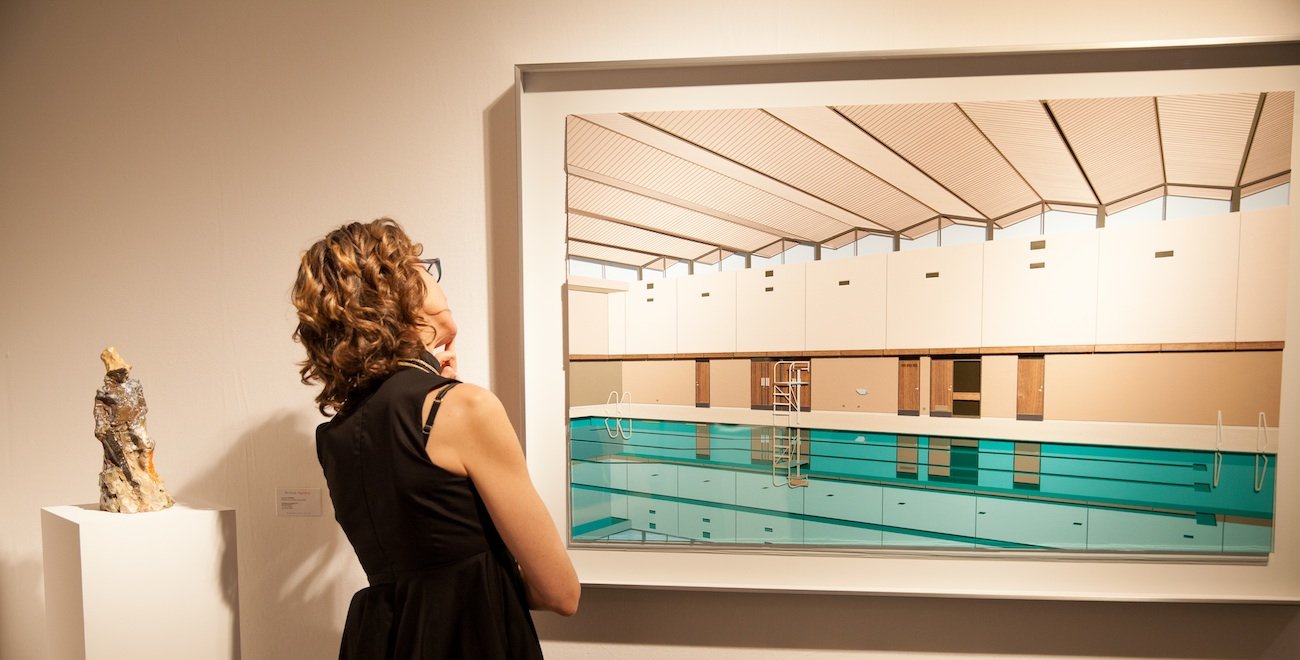 The Art Show 2018 welcomes eleven returning galleries from the first fair in 1989, as well as many first-time exhibitors presenting ambitious solo shows, curated group presentations and never-before-seen works. For the 2018 edition, more than half of the exhibiting members will offer solo exhibitions highlighting artists throughout history and from around the world, several of which will present new works; member galleries will also mount thematic and group exhibitions exploring a range of artistic practice.
OF NOTE
Design Bloggers Conference
March 4-6, 2018
The Beverly Hilton, Beverly Hills, CA
https://design-bloggers-conference.com
The Design Bloggers Conference is the only conference specifically focused on the interests of interior design bloggers, interior designers using content to build their businesses and personal brands, brands leveraging the web and blogger networks, and any design professional seeking to learn more about using social and other digital content for branding, connecting, or ecommerce. Keynote speakers include Jamie Drake, Miles Redd, Michelle Workman, and Justina Blakeney. Registration closes on March 1.
EXHIBITIONS
Coming Away: Winslow Homer and England
March 1-May 20, 2018
Milwaukee Art Museum, Milwaukee, WI

Winslow Homer, The Gale, 1883-1893. Oil on canvas. Museum Purchase, 1916.48. Image courtesy of the Worcester Art Museum.
The 19th-century painter Winslow Homer (1836-1910) is one of the most beloved figures in American art, perhaps most associated with the pastoral beauty of rural America and his dramatic Maine seascapes. Coming Away explores how English artists and Homer's nearly two-year stay in the seaside village of Cullercoats, England, impacted the style and subjects of the artist's work for the rest of his career.
Fifty works by Winslow Homer are featured in the exhibition, including a selection of some of his most famous early scenes of independent farmers and outdoorsmen, as well as women at leisure and mischievous country children at play. Displayed alongside the art that Homer developed while in Cullercoats and the dramatic seascapes that marked his career after he returned to the United States, the exhibition demonstrates the great shift in Homer's painting that his time in England inspired. Also included are paintings by Lawrence Alma-Tadema, George Henry Boughton, Jules Adolphe Breton and Joseph Mallord William Turner—works that show the range of international influences that Homer embraced—alongside English photographs, which Homer consumed and became fascinated with during his stay abroad.
Grant Wood: American Gothic and Other Fables
March 2-June 10, 2018
Whitney Museum of American Art, NYC
http://whitney.org
Grant Wood's American Gothic—the double portrait of a pitchfork-wielding farmer and a woman commonly presumed to be his wife—is perhaps the most recognizable painting in 20th-century American art, an indelible icon of Americana, and certainly Wood's most famous art work. But Wood's career consists of far more than one single painting. Grant Wood: American Gothic and Other Fables brings together the full range of his art, from his early Arts and Crafts decorative objects and Impressionist oils through his mature paintings, murals, and book illustrations. What the exhibition reveals is a complex, sophisticated artist whose image as a farmer-painter was as mythical as the fables he depicted in his art. Wood sought pictorially to fashion a world of harmony and prosperity that would answer America's need for reassurance at a time of economic and social upheaval occasioned by the Depression. Yet underneath its bucolic exterior, his art reflects the anxiety of being an artist and a closeted gay man in the Midwest in the 1930s. By depicting his subconscious anxieties through populist images of rural America, Wood crafted images that speak both to American identity and to the estrangement and isolation of modern life.
Highest Heaven: Spanish and Portuguese Colonial Art
from the Roberta and Richard Huber Collection
March 2-June 3, 2018
Chrysler Museum of Art
http://www.chrysler.org
More than 100 objects that display the encounter between the rich artistic cultures of Europe and the New World during the eighteenth century will be included in Highest Heaven, an exhibit showcasing one of the most significant private collections of colonial Iberian art.
Highest Heaven defies the traditional story that the staggering creative energy of ancient indigenous cultures was lost through colonization. Instead, that energy surges through in these works of paintings, carved and gilded sculpture, and splendid silverwork.
Fresh Goods:
Shopping for Clothing in a New England town, 1750-1900
March 2-July 8, 2018
Concord Museum, Concord, MA
http://www.concordmuseum.org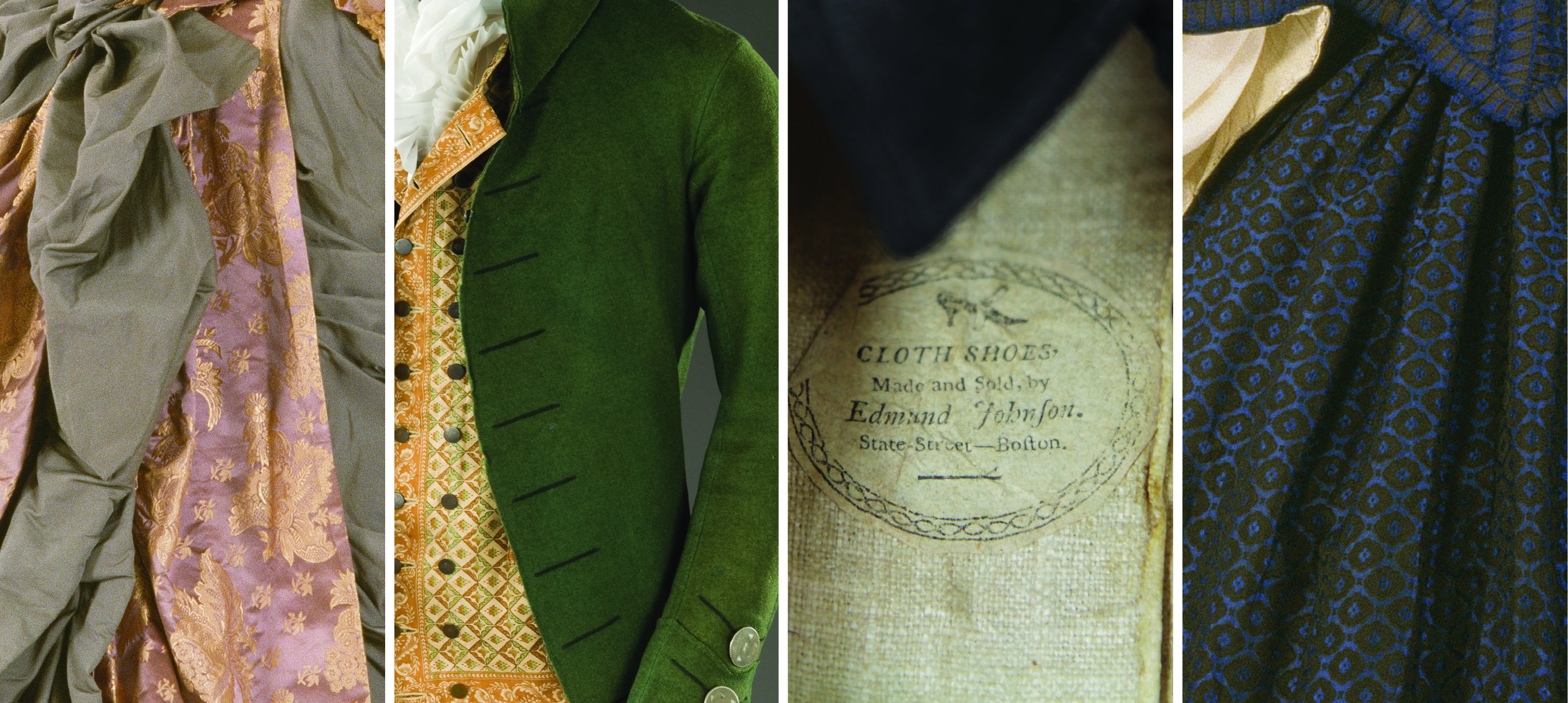 How do you shop for clothes? Do you go to a department store, buy online or through catalogues, shop locally at specialty shops, or sew your own? How did people in the 18th and 19th centuries acquire their clothes? Who were the style-setters? Fresh Goods examines these questions about the sources and context of small-town New England fashion and documents the answers drawing upon the museum's collection—from a Parisian dinner dress to a shoes made from silk brocade to a handmade everyday dress made with cotton milled in New England.
As the first exhibition in a year-long Mass Fashion collaborative with eight leading cultural institutions, Fresh Goods also draws on account books, advertisements, photographs, and letters and diaries of the period. Jane and Richard Nylander are guest curators to the exhibition.
T.C. Cannon: At the Edge of America
March 3-June 10, 2018
Peabody Essex Museum, Salem, MA
https://www.pem.org
T.C. Cannon was one of the most influential and inventive Native American artists of the 20th-century. At the Edge of America explores the dynamic creative range and legacy of an artist whose life was cut short at age 31. Through nearly 90 works, including 30 major paintings, works on paper, poetry and musical recordings, Cannon's distinctive and affecting worldview shines through in this groundbreaking exhibition.
Throughout his highly-productive but short career, Cannon fostered a deep intellectual curiosity about the human experience and developed a signature painting style that favored bold color combinations and mash-ups between Native and non-Native elements. In an innovative approach, Cannon fused visual elements from his Native American worldview with European and American artistic influences, such as Vincent van Gogh, Henri Matisse, and Robert Rauschenberg. Cannon's hybrid visual vocabulary aimed to restore the identity and agency of his sitters, situating his Native subjects within distinct settings, whether contemporary interiors or timeless landscapes. Organized by PEM, the exhibit will tour the country through 2019. This is the first major traveling exhibition of Cannon's work since 1990.
Peacock in the Desert: The Royal Arts of Jodhpur, India
March 4-August 19, 2018
Museum of Fine Arts, Houston
https://www.mfah.org

Shiva on His Vimana (Aircraft) with Himalaya, folio 53 from the Shiva Rahasya, Jodhpur, 1827. Opaque watercolor and gold on paper. Mehrangarh Museum Trust. Neil Greentree, photographer.
A groundbreaking
exhibition of royal treasures from India showcases nearly four centuries
of artistic creation from the kingdom of
Marwar-Jodhpur, one of the largest
princely states in India, in the
northwestern state of Rajasthan. The exhibition is organized by the
Museum of Fine Arts, Houston, in
partnership with the Mehrangarh
Museum Trust of Jodhpur.
Through lavishly made ceremonial objects, finely crafted arms and armor, sumptuous jewels, intricately carved furnishings and more, Peacock in the Desert: The Royal Arts of Jodhpur, India outlines the dynamic history of the Marwar-Jodhpur region and the Rathore dynasty that ruled it for over seven centuries. Established in the 15th century, the city of Jodhpur was once the powerful capital of Marwar, a vast desert kingdom ruled by the Rathores, who were descendants of a hereditary social caste of Hindu warriors and kings (known as "kshatriyas"). Over the course of several centuries, the prosperity of Jodhpur attracted the attention of two successive empires who ruled India: the Mughals and the British. Both encounters reshaped Jodhpur's cultural landscape, introducing objects, artists, languages, architectural styles and systems of administration that influenced the royal identity of the Rathore dynasty. Through some 250 objects from Indian courtly life, most never before seen outside of Jodphur, the exhibition illuminates how the Rathores acquired and commissioned objects amidst these cross-cultural exchanges to leverage patronage, diplomacy, matrimonial alliances, trade, and conquest.
Holding Place: The Museum Collects
March 5-July 5, 2018
American Museum of Folk Art, Long Island City venue, Queens, NY
https://folkartmuseum.org
Holding Space: The Museum Collects is an exhibition of recent acquisitions by the American Folk Art Museum, held at the Self-Taught Genius Gallery in Long Island City, Queens. Holding Space brings together artists and visionaries—singular artists sharing formal and conceptual concerns that cut across cultural and generational divides. The exhibition explores ways in which self-taught artists expand the traditional artistic toolkit, cultivating unique forms of creativity that offer new paradigms of understanding the world and our place within it.
Holding Space is also a tribute to Anne-Imelda Radice, who is stepping down from her position at the museum in March 2018. The works in the exhibition were acquired for the museum during Radice's five-year tenure by Stacy C. Hollander, Deputy Director for Curatorial Affairs and Chief Curator, and Dr. Valérie Rousseau, Curator, Art of the Self-Taught and Art Brut. Margolis-Pineo has selected more than 40 new acquisitions—many never before on view—including textiles, furniture, ceramics, works on paper, sculpture, and portraits.
FEATURED BOOK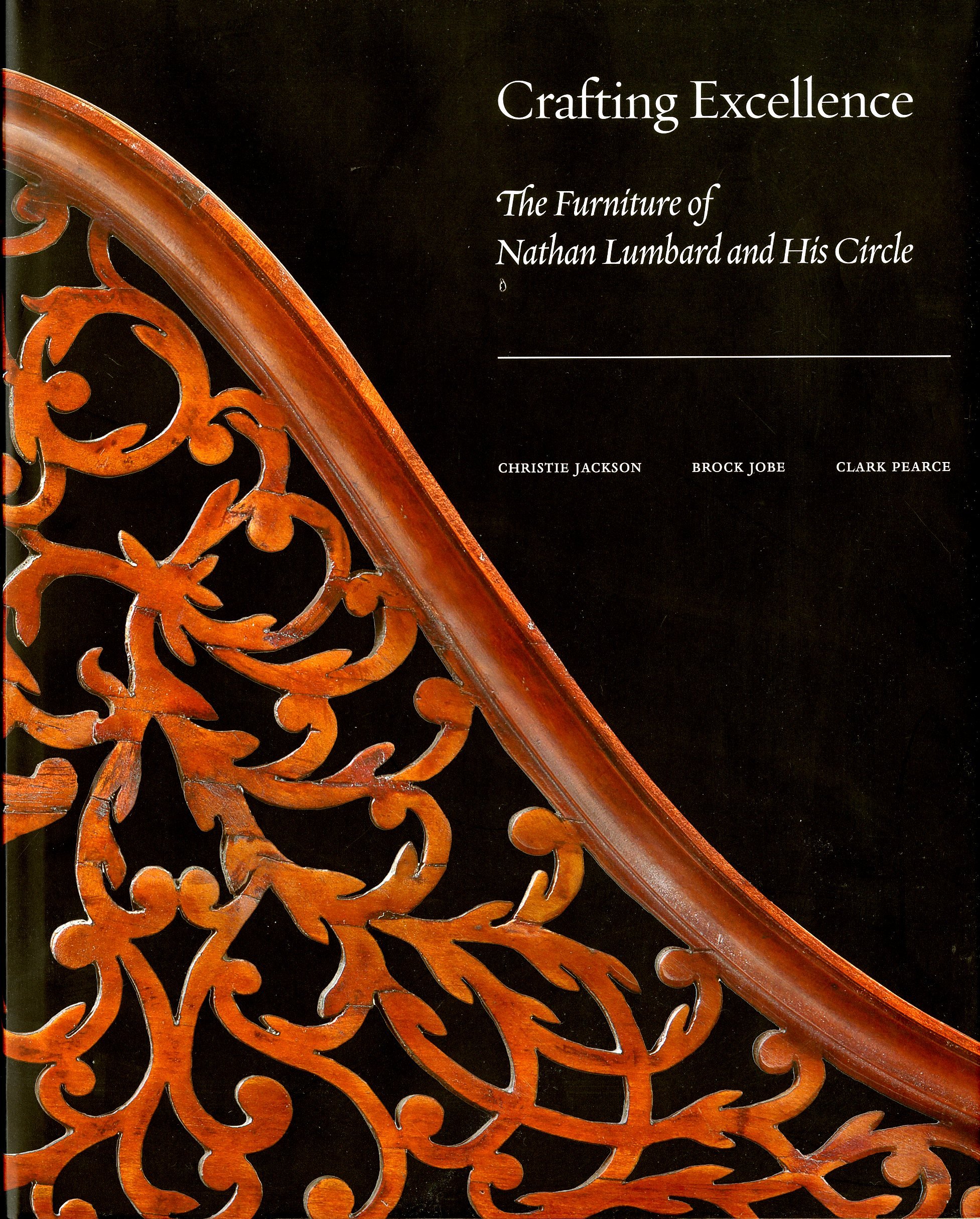 Crafting Excellence: The Furniture of Nathan Lumbard and His Circle
By Christie Jackson, Brock Jobe, and Clark Pearce
Published by Winterthur Museum, Garden & Library
Distributed through Yale University Press
288 pp.; 321 color illus; hardcover; $65.00
Crafting Excellence introduces the striking achievements of cabinetmaker Nathan Lumbard (1777−1847) and a small group of craftsmen associated with him. Working initially in the village of Sturbridge, Massachusetts, these artisans fashioned an array of objects that rank among the most colorful and creative of Federal America. This handsome volume presents insightful contribution to American furniture history. Click here to order.