This Week's Events: The Newport Antiques Show, Art Marbella, "Judith Leiber: Crafting a New York Story" + More
Rhode Island
The Newport Antiques Show
July 30-August 3, 2017
St. George's School Ice Rink
375 Purgatory Road, Middletown, RI
For more information, visit: www.newportantiqueshow.com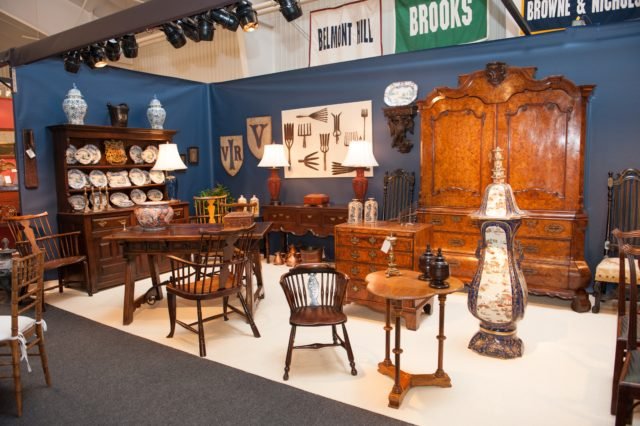 Courtesy Newport Antiques Show.
Founded in 2007, the Newport Antiques Show has spent the past decade establishing itself as one of the leading antiques and decorative arts shows in the country. Gathering over 40 of the country's finest antique dealers each summer, the show regularly features a series of booth talks with a who's who of interior designers and gallery owners, drawing an even more sizeable crowd of collectors and curators into its already sophisticated atmosphere.
To ring in its 10th anniversary, the Newport Antiques Show will welcome the likes of Arader Galleries, Francis J. Purcell Inc., Brad Reh, G. Sergeant Antiques, and Jeffrey Tillou Antiques to its already esteemed lineup of dealers, and will include booth talks with Diana Bittel (Diana Bittel Antiques), Paul Vandekar (Vandekar of Knightsbridge) and Lori Cohen among others. On Friday, July 28th, famed Woodstock photographer Elliott Landy will make an appearance to discuss his experience covering the original "Three Days of Peace & Love" festival and the need to preserve its spirit moving forward, with selections of his most famous photographs on display and for sale. Additionally, John Tschirch, the Newport Historical Society's Visiting Curator of Urban History, will present Mapping the Newport Experience: A History of the City's Urban Development, an exhibition illustrating a visual timeline for urban development in Newport using maps, photographs and written descriptions.
New York
Judith Leiber: Crafting a New York Story
Closing August 6, 2017
Museum of Arts and Design
Jerome and Simona Chazen Building, 2 Columbus Circle, New York, NY
For more information, visit: www.madmuseum.org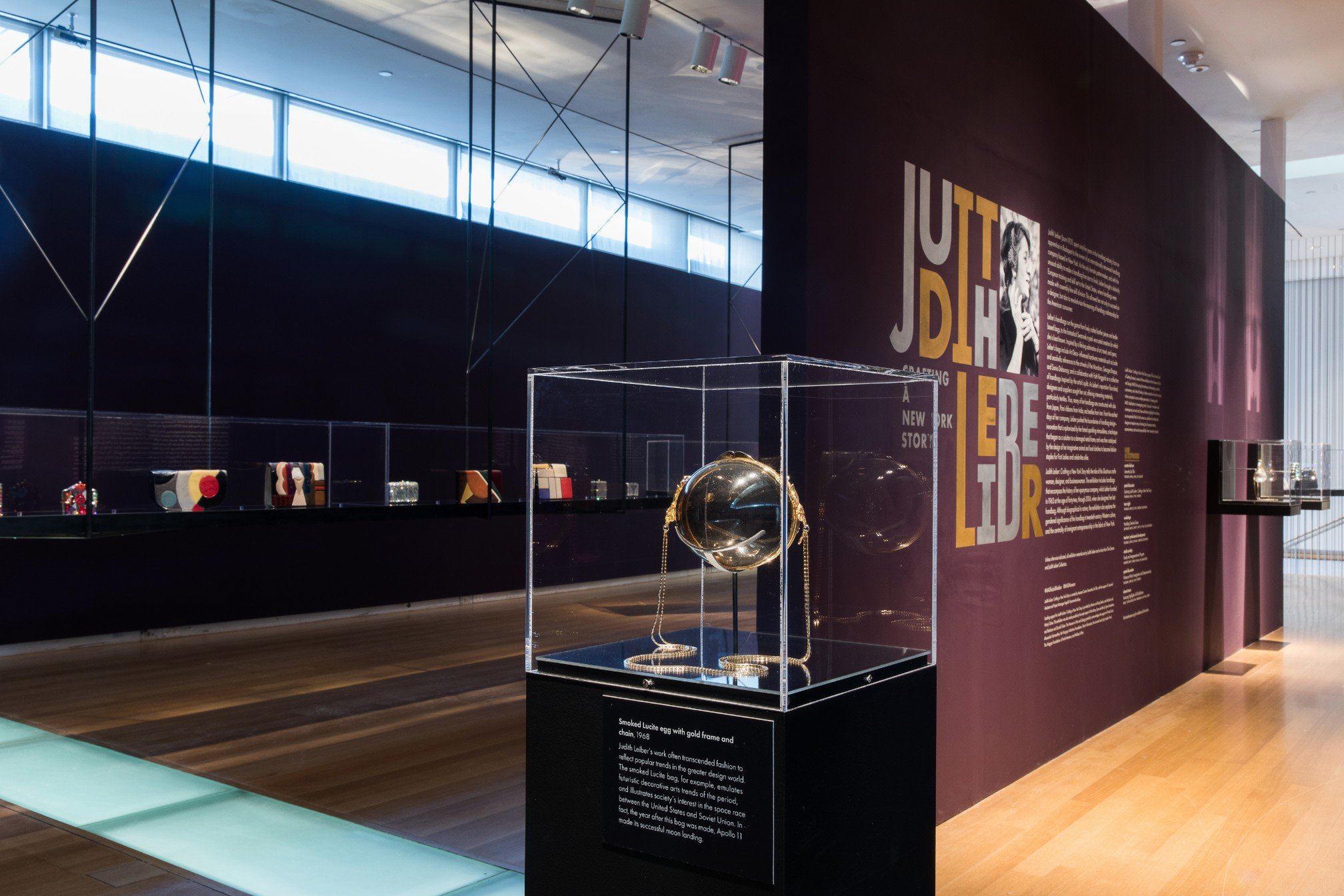 Photo by Jenna Bascom. Courtesy of the Museum of Arts and Design.
Over the course of her astounding 65 year career, Judith Leiber ascended from an apprentice in Budapest to the owner of a handbag company in New York know the world over. Her elegant designs, which ranged from Piet Mondrian-inspired works to the Swarovski crystal-encrusted purses for which she became famous, brought a uniquely European sense of craftsmanship to the United States and revolutionized the industry in the process.
Some 13 years after Leiber designed her last handbag, the Museum of Arts and Design is celebrating her groundbreaking career with Judith Leiber: Crafting a New York Story. Closing in just a couple weeks, the career-spanning exhibit combines a biographical look at some of Leiber's defining works with an exploration of the gendered significance of the handbag in 20th century Western culture and the centrality of immigrant entrepreneurship in the fabric of New York.
Thomas Jayne Named Honorary Design Chairman of 2018 Winter Antiques Show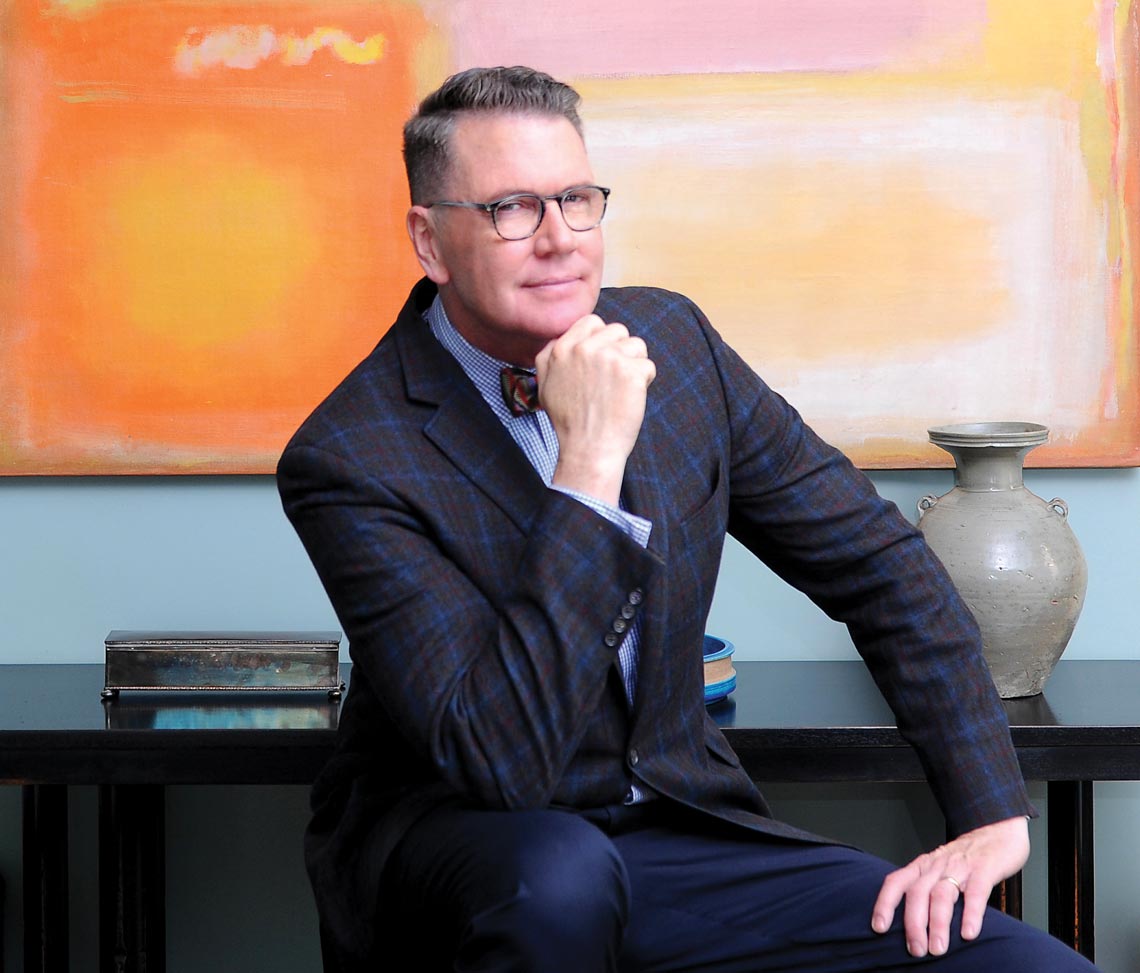 Courtesy of Thomas Jayne.
Award-winning New York decorator Thomas Jayne has been named an honorary design chair of the 2018 New York Winter Antiques Show. The founder and principal of Jayne Design Studio, Thomas has been creating stylishly traditional interiors for clients throughout the United States and abroad since 1990. A graduate of the Winterthur Program in American Material Culture, Thomas is an author and lecturer whose third book with Monacelli Press will be published in January.
Milwaukee
Frank Lloyd Wright: Buildings for the Prairie
July 28-Oct. 15, 2017
Milwaukee Art Museum
700 North Art Museum Drive, Milwaukee, WI
For more information, visit: www.mam.org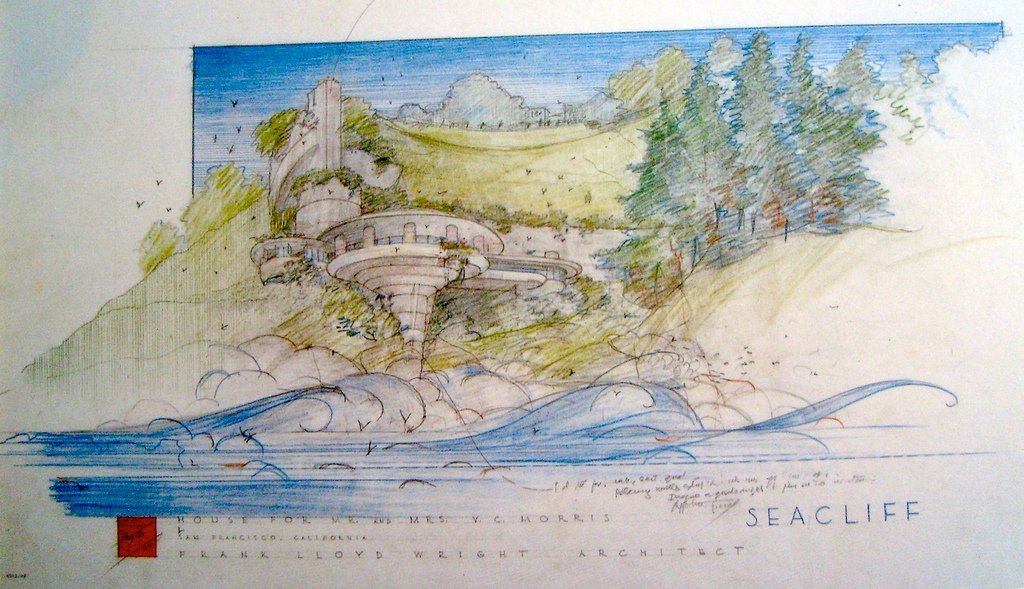 Frank Lloyd Wright, Seacliff. Courtesy Paul Hartzog/flickr.
Chances are that if you know architecture, then you know the name Frank Lloyd Wright. Considered by many to be the greatest American architect of all time, Wright maintained a body of work that stretched nearly 70 years and saw him oversee more than 500 buildings to completion. While his controversial personal life, which included a pair of publicly tumultuous relationships with translator Mamah Borthwick Cheney and dancer Olga Lazovich Hinzenburg and a series of grizzly murders at his Taliesin estate, often made headlines, it was Wright's popularization of "organic architecture" as philosophy of design that remains evident in his works to this day.
In celebration of Wright's 150th birthday, the Milwaukee Art Museum will be presenting Frank Lloyd Wright: Buildings for the Prairie, a selection of the famed architect's designs along with examples of his furniture, stained glass and textiles. The majority of these designs are featured in the Wasmuth Portfolio, a two-volume, 100 lithograph collection that is considered to be the most significant collection of Wright's early work.
Spain
Art Marbella
July 28-Aug 2, 2017
Palacio De Ferias, Congresos y Exposiciones De Marbella
José Meliá, 2, 29600 Marbella, Málaga, Spain
For more information, visit: www.marbellafair.com
Courtesy Art Marbella.
The first major modern & contemporary art fair in the Costa del Sol, Spain, Art Marbella was launched in 2015 with the goal of attracting "the professional collector" while serving as an aesthetic and conceptual crossroads between Europe and the Middle East. Featuring less than 40 globally renowned galleries each year, Marbella aims to distinguish itself from the ARCO art fair currently dominating Spanish culture circles and establish itself as a premier stop on the international art circuit. Among this year's exhibitors are Cohen & Partners, Baro Galeria, Maddox Arts, and Max Estrella.