ILIAD
By Appointment
New York City, NY
United States
212.935.4382
Member of the following market(s):
New York City

          ILIAD is a world class purveyor of original Austro-Hungarian Biedermeier, French Art Deco, and Art Moderne furniture with comprehensive ateliers in New York and Prague, CZ.  In addition to their collection of fine period furniture and contemporary art, since 2003 ILIAD's Bespoke Design division has been crafting and creating unique, contemporary, and period-inspired furniture for its distinguished private and design industry clients. With more than two decades in the business our collection of fine antique furniture and original bespoke designs continues to serve as a premier source for collectors, art advisors, architects, and leading interior designers around the world.        
Staff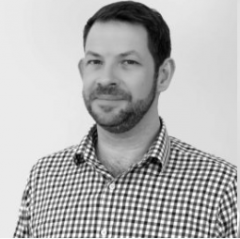 Barney Haughey
Director of ILIAD Bespoke
Born and raised in London, Barney Haughey is third generation in a family of antiques dealers in the UK and has worked in the art, antiques, and design industry for more than 20 years. With prior expertise in art handling and international logistics, Barney has been with ILIAD since 2005.

Having spent more than five years training with accomplished masters at ILIAD's Prague atelier, Barney learned the art of period furniture restoration and the subtleties of fine French Polish finishes from one the top workshops in the world. There he gained valuable expertise with continental furniture of the Biedermeier and Art Deco era while developing his familiarity and deep understanding of construction methods and techniques employed by the craftsmen of those periods.

With this experience under his belt, Haughey is currently one of ILIAD Design's Lead Project Managers, and is currently the director of ILIAD's Bespoke furniture division - overseeing and micro-managing every detail of ILIAD's international operations both in Prague and in the United States. Collaborating in close relationship with the teams of many of the nation's leading architects and top interior designers, Barney is point person and primary liaison between client, workshop, and the ILIAD Design team.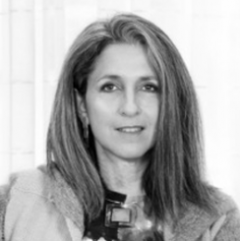 Andrea Zemel
Principal Interior Designer
Andrea Zemel is the lead designer and principal of ILIAD Design New York. For nearly two decades, Andrea has collaborated with both clients and design professionals to decorate some of the world's most opulent and elegant homes. As an interior designer for ILIAD, Zemel is both an accomplished and imaginative space planner and a hands on project manager, bringing her artisanal approach and art historical background to the practice of her trade. She has worked on several comprehensive residential projects with leading architects in New York and continues to collaborate with many of the world's top trade professionals to create masterfully executed contemporary – as well as period inspired – furnishings for their client's collections.

Washington DC born, Zemel received her BFA from the University of Pennsylvania in conjunction with the Pennsylvania Academy of Fine Arts. She later completed her MFA at Penn's Graduate School of Fine Arts, studying under Neil Welliver and Hitoshi Nakazato. Zemel continued on to spend three years on Penn's faculty as an instructor. Among her accomplishments, she established Penn's collaborative and public art program, that continues to this day.

In the mid 1990's, Zemel left academia and moved to New York to explore business in the arts with her partner Adam Brown. The two ventured to Prague to acquire fine art and antiques in the recently post-communist Czech Republic. There, Zemel was captivated not only with the modernism of Biedermeier and early 20th century Constructivist design, but by her first encounters with the early modernist Avant Garde art traditions of Eastern Europe. Informed and inspired by these new idioms, Brown and Zemel shared their zeal as collectors and purveyors of Czech and Hungarian modern art. In 2000, after forming strategic business partnerships in Eastern Europe, the two opened ILIAD Antik in the heart of Manhattan's midtown design district, becoming one of the world's premier dealers in Biedermeier and continental Art Deco furniture. In 2001, looking to her prior experience as sculptor and draftsman, Zemel launched ILIAD Design, which was then focused on the design and production of bespoke furniture as an intuitive response to industry demand. Since then, for more than a decade and a half, Zemel has created an extensive portfolio of commissions for distinguished international clients at ILIAD's ateliers in Prague and New York. Currently, Zemel focuses her attention on creating inspired environments that incorporate all aspects of interior furnishing. Her philosophy is to apply her full exposure to historical design to the idiosyncratic tendencies of each individual client, allowing for a collaboration that creates both timeless elegance and personal uniqueness in each project.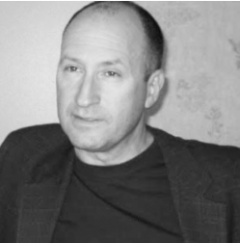 Adam Brown
Principal Art & Antiques division
Heading up ILIAD's Art and Antiques division, Adam Brown was born in Philadelphia, and holds a BA from Temple University in Japanese and Northeast Asian studies. As an entrepreneur and adventurer, in the mid 1990's Brown made a series of trips to the post-iron curtain newly formed Czech Republic with his new partner Andrea Zemel, culminating in a series of strategic alliances in the field of art and antiques. In 1996 the pair met Leon Tsoukernik, then the premier dealer of Biedermeier furniture in Prague. Tsoukernik introduced the couple to the nuances of the style as only the connoisseur could, and soon partnered with them to establish a retail presence in Philadelphia. In 1999, Tsoukernik's Prague/Washington D.C. based gallery Metternich Ltd. merged with Zemel and Brown to then launch Iliad Antik New York on 58th street in Manhattan's midtown east design district, combining in a single enterprise one of the largest collections of first period Austro-Hungarian Biedermeier, and one of the finest restoration ateliers in the world.

An ardent antiquarian and a student of Classical, Near Eastern, and Bronze Age Aegean culture – as platform for the pursuit of art, culture, impeccable taste and adventure, Brown has combined his love of the ancient world with his passion for the modernist ideal to achieve an ambitious vision at Iliad. Today, Brown continues to work closely at their new Manhattan downtown gallery with his partner, Interior Designer Andrea Zemel, and with Barney Haughey - the director of ILIAD's bespoke furniture division.