Rockwell Antiques Dallas
1500 Market Center Blvd.
Dallas, TX 75207
United States
972.685.0808
Member of the following market(s):
Texas

          Founded in 2015 and Opened in 2018 in the Dallas Design District, we offer unique and high-end antiques, fine art and collectibles from around the globe. With over 30 years of experience in the Fine Art and Antique industry and with our 21st Century approach to the market we are unlike most of our competitors. With an Inventory collected and personally curated over 30 years and brought from Europe to North Texas and the DFW Metroplex.
Since arriving in Texas we have rapidly built our reputation as one of the finest, high-end Antique Galleries in North Texas and the USA!
Our exemplary reputation and quality has led to our nomination and ultimate success in being awarded 'Best Fine Art & Antique Dealer in the Southwest USA' by the very prestigious LUX Magazine, as part of their Global Excellence Awards of 2017 and receiving the same Award for the second year running in 2018 and completing the trifecta in 2019. We have also received numerous other industry awards.
Our Gallery in the Dallas Design District is like an 'Aladdin's Cave' of Treasures.' We are a Private Collector's Fantasy, with our selection of extremely rare and historic pieces, not only furniture, art and collectibles of the highest quality with proven Provenance, but extremely rare first edition books, autographs, manuscripts, maps and pieces of significant historical importance. Our mission is not to simply sell beautiful antiques, fine art and collectibles, but to sell pieces with real Provenance, History and Unique stories.        
Staff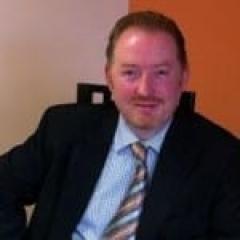 Nevan O'Shaughnessy
Owner
Born and raised in Ireland, As a teen, Nevan attended boarding school at Rockwell College in Ireland (hence the name of the business). After graduating high school he attended University College Dublin majoring in a Batchelor of Law Degree. After graduating College he attended Law School at Blackhall Place in Dublin and was enrolled to the Bar of Ireland in 1990 as a lawyer. Nevan subsequently set up his own Law Firm in 1993 and continued to practice law very successfully in Ireland until 2014. As a teen, and a lover of history, Nevan developed a love and interest in all types of antiques. He inherited this 'love' of antiques from his mother who was an avid collector. Nevan would help her with her collecting and restoration of the 'bargains' she found. He subsequently spent 6 months between College and Law School training and learning restoration techniques from a London trained and qualified high-end restorer. As a successful lawyer, Nevan indulged his passion by voraciously collecting all types of antiques at auction , etc all over Ireland, the UK and Europe. His expertise was well recognized in Ireland by various professional dealers who would often seek his advices and opinions on pieces. Nevan always knew in his heart that he was destined to become a professional dealer and to live his passion on a daily basis. In 2014, he decided (along with his wife Mary) that the time had come to make the jump ! Mary is a native of DFW and it was inevitable that Dallas would be the chosen destination for the launch of Rockwell Antiques. After almost 3 years of building a reputation in DFW, building a website, cataloging, restoring etc the time had come to launch in the internationally famous Dallas Design District and we opened our Dallas Gallery in January 2018. We received immediate attention and acclaim being awarded "Best Fine Art & Antique Dealer in Southwest US' by the prestigious LUX Magazine Global Excellence awards for 2017, 2018 and 2019. We were invited onto the 1stDibs Platform in 2018 and became 'Platinum Sellers' on that platform within 6 months. We ere also invited to join the DECASO/Chairish and Incollect Platforms. We have consistent 5 Star Customer Reviews on ALL platforms. One reason for our success is the 'Code of Ethics' that Nevan has brought from his time in the legal profession to this business. A keen sportsman in his youth and a keen sports supporter in his later life, Nevan is a very affable, outgoing personality, who loves to talk to clients and loves regaling them with the stories behind all pieces.