David A. Schorsch - Eileen M. Smiles American Antiques
358 Main Street South
Woodbury, CT 06798
United States
203.263.3131
Member of the following market(s):
Connecticut | Vetted Show Galleries

          Since 1995, David A. Schorsch has been affiliated with Eileen M. Smiles, located in Woodbury, Connecticut, where they maintain a gallery in a restored early 19th century building in the heart of the town's historic district. They are exhibitors at the prestigious Winter Antiques Show at the Park Avenue Armory in New York City.

David and Eileen are nationally recognized dealers in the field of American antiques and folk art, specializing in weathervanes, folk paintings, folk sculpture, formal and country furniture and Shaker.  With a combined experience of over forty years they have assembled numerous notable private collections, and consistently acquired works of extraordinary quality and in the process have established numerous auction and private sales records.  Distinguished examples in the following public collections have passed through their hands: The Abby Aldrich Rockefeller Folk Art Museum, Williamsburg, VA; The American Folk Art Museum, New York; Historic Deerfield, Deerfield, MA; The Maine State Museum, Augusta, ME; The High Museum of Art, Atlanta, GA; The Henry Francis Du Pont Winterthur Museum, Winterthur, DE; The Terra Foundation for American Art, Chicago, IL; The Philadelphia Museum of Art, Philadelphia, PA; The Metropolitan Museum of Art, New York, NY; The Milwaukee Art Museum, Milwaukee, WI., Yale University Art Gallery, New Haven, CT, The Shelburne Museum, Shelburne, VT and The Art Institute of Chicago, Chicago, IL.

These dealers place a particular emphasis on scholarship through research, lecturing and publishing which have expanded the core of reference information available in the field.  David and the late Peggy Schorsch were instrumental in advising Ralph Esmerian in building his landmark collection of American folk art over a period of three decades. One of their most significant achievements came with the publication of Expressions of Innocence and Eloquence, Selections from the Jane Katcher Collection of Americana, published by Yale University Press, in which David and Eileen were involved with all phases of its development. 

Services offered by our firm:
Advisors to private and corporate collectors.
Authentication and auction representation.
Outright purchase or consignment of important American antiques.        
Staff
David A. Schorsch
Principal Owner
Principal Owner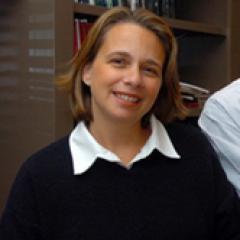 Eileen Smiles
Principal
Principal Owner