DHD Architecture and Interior Design
200 Park Avenue South, Suite 1401
New York City, NY 10003
United States
212.477.7700

          DHD Architecture and Interior Design is a versatile practice that encompasses residential, commercial, retail and hospitality projects, with full service capabilities in ground-up architecture, site development, interior design, and fine art consulting. DHD maintains a diverse portfolio of work in New York as well as internationally, including an active practice in New Zealand that reflects principal David Howell's creative ties to his home country. The philosophy of DHD begins with a commitment to outstanding service. Design excellence involves a deep understanding and development of our clients' aspirations for their projects, as well as a thoughtful fulfillment of their real budgetary and scheduling goals. From early conceptual and planning stages through to construction documents and administration, our intent is to provide intelligent direction for our clients that will create both value and beauty. We focus on collaboration with all of the partners in the process, so that the design experience is transparent, responsive, foresighted, and flexible.

Please contact brooke@dhd.nyc for project inquiries.        
Staff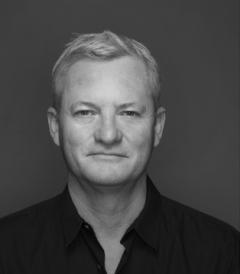 David Howell
President and Founder
David Howell has a 30+ year background as an architect and designer. A native of New Zealand, he was trained at the University of Auckland, where he received a Bachelor of Architecture degree with honors. He is a registered architect in the state of New York and in New Zealand, and he is a member of the American Institute of Architects as well as the New Zealand Institute of Architects.

Howell established his first solo architecture practice in Auckland in 1990. He relocated to New York City in 1992 after receiving a Queen Elizabeth II Arts Council of New Zealand grant. He served with Clodagh Design International before founding DHD Architecture and Design in 1995.

As envisioned from its beginnings, DHD has always been a special cross-cultural meeting ground, and Howell has served as a mentor bridging the American and Antipodean design communities. His work is distinguished by this pairing of distinct philosophies from two hemispheres, where the towering history of New York and America's manifold architectural traditions merge with the indoor-outdoor living, modern idioms, and relaxed environmental design common to New Zealand and Australia. Howell's diverse experience shows in the range of his assignments, on landmark building restorations and loft conversions; office, restaurant and store designs; and private homes all over the globe. His approach is open, lively, and inventive; yet it is always perceptively local.

David Howell has been recognized with numerous awards and his work appears in many national and international publications. He has been exhibited widely in both New York and New Zealand. He lives in Manhattan and the Catskills with his family.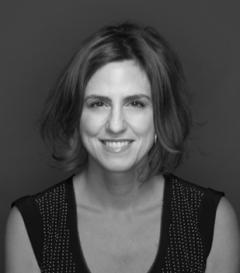 Steffani Aarons
Partner and Principal Designer
Steffani Aarons is principal designer and partner at DHD where she has developed the interior design practice since 2001. In her work for both residential and commercial projects, Steffani utilizes textures, materials, color, and furniture to create a story which completes an overall design experience. She also specializes in the selection of art and accessories, special passions that she loves to bring to her assignments. Her approach mirrors the philosophy of DHD, where collected art and carefully curated objects add the layers DHD has over 30 years of experience in architecture and interior design. The versatile firm specializes in residential and commercial projects, ground-up architecture, restoration and interiors of every origin: raw, rehabilitated and repurposed. Every project is characterized by a unique sensitivity to site and landscaping. The understanding of blending indoor and outdoor needed in a home or public space to make it truly cultivated and whole. As an advocate for her clients, Steffani focuses on relationships in order to establish a design direction that is true to each person's vision and style. Always sensitive to individual needs and a careful guide through the process of construction and installation, she is known for her supportive, collaborative approach. She enjoys building longtime associations and frequently works on multiple homes for clients throughout the US.