Peter Pennoyer Architects
136 Madison Ave.,11th fl.
New York City, NY 10016
United States
212.779.9765
Showrooms
169 East Flagler Street, Suite 1430
Miami, FL 33131
United States

          Peter Pennoyer Architects is an award-winning firm of architects, interior designers, and related professionals based in Manhattan and with an office in Miami, Florida. Founded in 1990, the firm is recognized as a leader in new construction, renovation, and historic preservation for residential, commercial, and institutional commissions across the United States and abroad.


The firm's work is characterized by sophisticated detail, high quality craftsmanship and a nimble balance between comfort, beauty, modernity and continuity with the past, designed for today's living. With over 200 built projects ranging from renovations of significant landmarked structures to newly built condominium towers, they have earned a well-established reputation with preservation authorities, local landmark advocacy groups, and community boards around the country.


Peter Pennoyer Architects also enjoys longstanding relationships with many interior designers, landscape architects, artisans, builders and consultants, as well as with returning clients. The firm's own interior design department also offers a full range of decorating services and often works in concert with their architectural team to tailor finishes and furnishings from city apartments and country houses to residential developments. Additionally, while the firm relies on traditional methods of design, such as hand drawing, they embrace cutting edge technology and computer design tools. The firm's investment in 3D imaging and 3D printing gives it the infrastructure to imagine forms and see them through to tangible prototypes within the design development period of many of its projects.


Peter Pennoyer Architects has been widely published in newspapers, books, and periodicals and is regularly named on Architectural Digest's AD100.        
Staff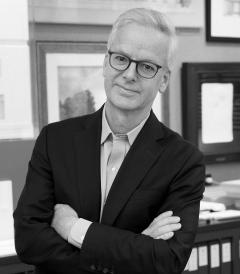 Peter Pennoyer
Founding Partner
Peter Pennoyer is the founding partner of Peter Pennoyer Architects, the New York-based architecture and design firm. He is a member of Architectural Digest's AD100, a trustee of the Morgan Library & Museum, and president of The Whiting Foundation. He is a regular contributor to The New Criterion and co-author, with Anne Walker, of five books on early twentieth-century American architectural practices and the author of A House in the Country, written with his wife, interior designer Katie Ridder. Peter has served as chairman and board member of the Institute of Classical Architecture & Art, and in 2014 he was elected to the College of Fellows of the American Institute of Architects.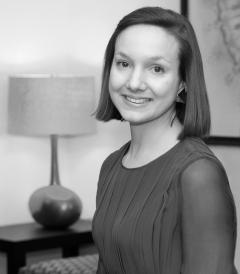 Alice Engel
Interior Design Director
Alice Engel leads the Interior Design department at Peter Pennoyer Architects. A native New Yorker with an A. B. in History of Art and Architecture from Harvard College and a Masters in Fine Arts from Rhode Island School of Design, Alice draws on her experience in high end residential and commercial design to develop distinctive finishes and furnishings that suit the character of each project.