The Best of Day Two of The Spring Show Online
The Virtual Art and Antiques Show presented by Incollect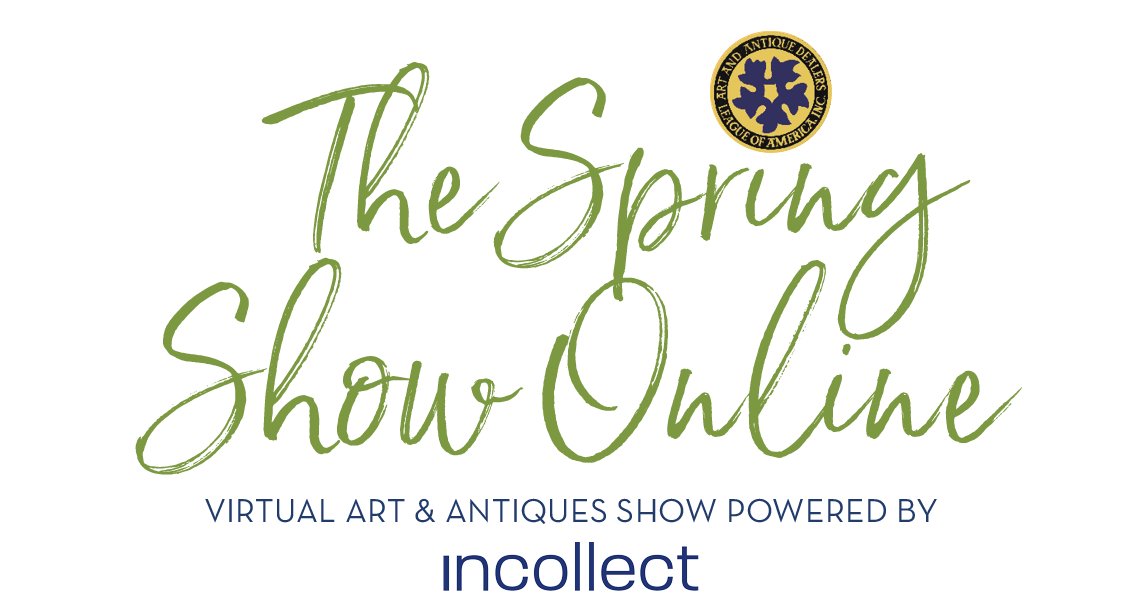 The Second Day of Spring
In response to the popularity and success of the Art and Antique Dealers League of America's (AADLA) Twelve Days of Christmas online show, the Twelve Days of Antiques have returned! Our online Spring Show features the highest quality art, antiques, jewelry and design — all available for purchase.
The fun twist on the Spring Show is that each dealer in the show will post one fresh piece each day, beginning May 7th and running through May 18th — if you don't tune in, you'll miss out!
The AADLA membership represents the best of the best in the business, and you can buy with absolute confidence. Enjoy our selections on this second day of Spring!
Clothing tray resting on a lucite base as a table, Japan, nineteenth century.
Offered by L'Antiquaire & the Connoisseur. For further information call 212.517.9176 or email
info@lantiquaire.us.
10'9" x 14'9" Exceptional antique Bakshaish carpet, northwest Persia, ca. 1885.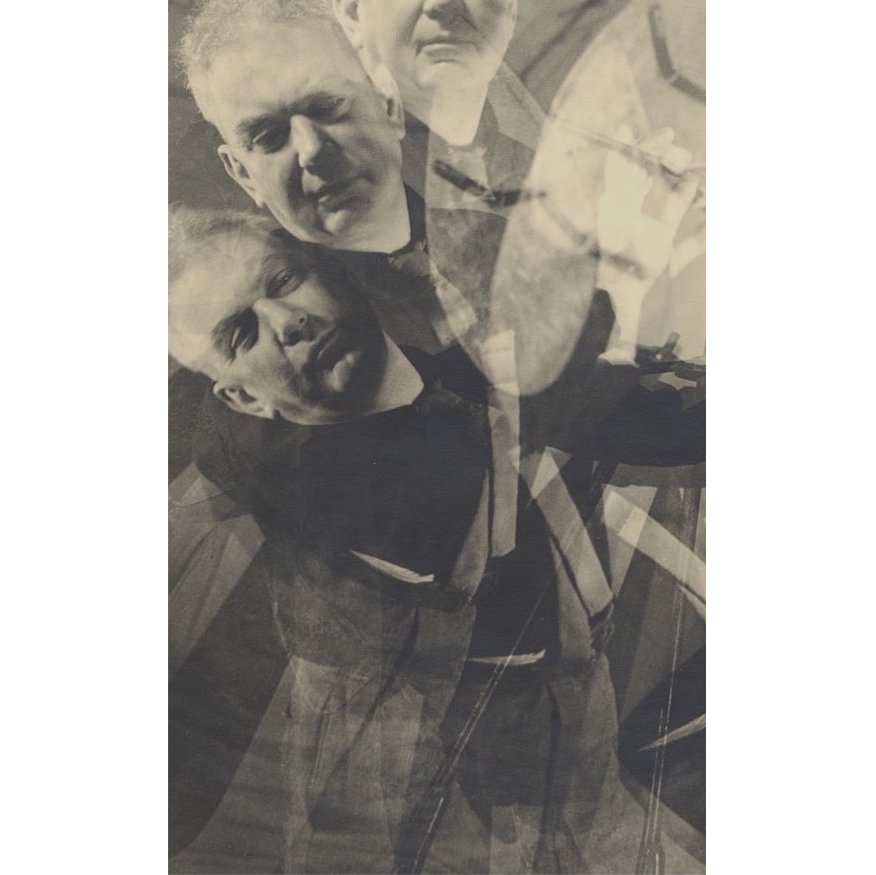 Portrait of Alexander Calder by Pierre Boulat. Vintage silver print, 1948.
Offered by Paul M. Hertzmann, Inc. For further information call 415.626.2677 or email
susan@hertzmann.net.

Boris Lovet-Lorski (1894-1973), Boxers, ca. 1944.
Offered by Framont. For further information call 917.5626262 or 203.661.9675 or email framont@optonline.net.
English early 19th century ash and elm "X" trestle end pub table. $7,500
Offered by Yew Tree House Antiques. For further information call 212.249.6612 or email
ythantiques@yahoo.com.
Jean-Pierre Cassigneul (b. 1935), Le Bouquet de Roses, 2009.
Offered by Galerie Rienzo. For further information call 212.288.2226 or email madisonart@aol.com.
New York City Cigar Manufacturer's Poster. Lichtenstein Bros., c. 1890s. $6,300
A George III Mahogany & Satinwood Work Table, ca. 1770
Silver Mounted Cup by Kauzmann, Geislingen, Germany, ca. 1860.
Offered by European Decorative Arts Company. For further information please call 516.643.1538 or email
eurodecart@gmail.com.

British Sailor's Woolwork Woolie of a Port Scene With Four Ships, ca. 1875. $5,000
Offered by Earle D. Vandekar of Knightsbridge. For further information call 212.308.2022 or email
info@vandekar.com.

Jean-Émile Laboureur (1877-1943), A Woman in a Hat Shop (Devanture de modiste), 1912. $47,000
Yoshida Hiroshi (1876-1950), from the series Eight Scenes of Cherry Blossoms, Ōban Tate-e, 1935. $2,300
Offered by Joan B. Mirviss LTD. For further information call 212.799.4021 or email
info@mirviss.com.

Frank Weston Benson (1862-1951), Canada Geese Coming In, 1928.
Offered by Red Fox Fine Art. For further information call 703.851.5160 or email
tr@redfoxfineart.com.
Willem van de Velde the Younger (1633–1707), The Royal Yacht Henrietta, 1679.
Offered by Engs-Dimitri Works of Art. For further information call 310.429.4190 or email
info@engsdimitri.com.

Antonio Negretti, called Antonio Palma, Joseph and Potiphar's Wife, oil on canvas. $25,000
Offered by Robert Simon Fine Art. For further information call 212.288.9712 or email rbs@robertsimon.com.
Fetes de la Grèce et Jeux Olympiques, scenic panoramic in grisaille. Wood-block printed
by Joseph Dufour, 1818, Paris, France. Designed by Mader. $25,000 pair
Denis Diderot (1713-1784), Angelfish, Sting Ray, Torpedo, 1762. $695
A sterling silver Georg Jensen Blossom oval platter, design #2AA.
Two silk designs ("point papers") by Joseph Veret for Germain Frères, one dated 1786. $1,100 each
Chinese 14th-16th century jade belt hook with a dragon head. $9,500
Offered by Robyn Turner Gallery. For further information call 424.335.0105 or email robynturnr@aol.com.
An American Retro Tourmaline & Diamond Clip Brooch, New York, c. 1940 by Paul Flato. $45,000
Offered by S.J. Shrubsole Corp. For further information call 212.753.8920 or email
jim@shrubsole.com.

A Stunning Pair of Snake Decorated Bronze Candelabras by Ferdinand Barbedienne. $2,900
George IV Period 15kt Gold Mounted Pearl and Emerald Flower Band Ring, England, ca. 1825 $3,900
Offered by James Robinson, Inc. For further information call 212.752.6166 or email
info@jrobinson.com.
Polychrome and parcel-gilt hanging wall cabinet. Probably Netherlands. Late 17th–Early 18th Century. $37,000
Western Mono bottleneck basket. $2,400
Offered by Marcy Burns American Indian Arts. For further information call 212.439.9257 or email info@marcyburns.com.
Georges Clairin (1843-1919), Sarah Bernhardt in the Role of Izeyl, ca. 1894. $110,000
Secretaire by Thomas Chippendale made for Paxton House, ca. 1755.
Five-pointed Spear, Tibet, 17th-18th century.
Albarello, Spain, Manises, Late 14th/ early 15th century, Lusterware.
Regency Ormolu & Patinated Bronze Seven Light Columnar Candelabra, English, ca. 1820.
Stan Masters (1922-2005), Old Locomotive. Watercolor.
A rare Kangxi period (1662-1722) pair of polychrome porcelain twin boys. $18,500
Schlumberger diamond star earrings.
Offered by Brad and Vandy Reh Fine Jewelry. For further information call 203.920.1755 or email
brad@bradreh.com.

Mark Laguë (b. 1964), San Marco, Venice. $11,500
Offered by Rehs Galleries. For further information call 212.355.5710 or email
howard@rehs.com.

Regency Gilt-Bronze Mounted Hardwood Inkstand attributed
to Benjamin Lewis Vulliamy (1780-1854), England, ca. 1810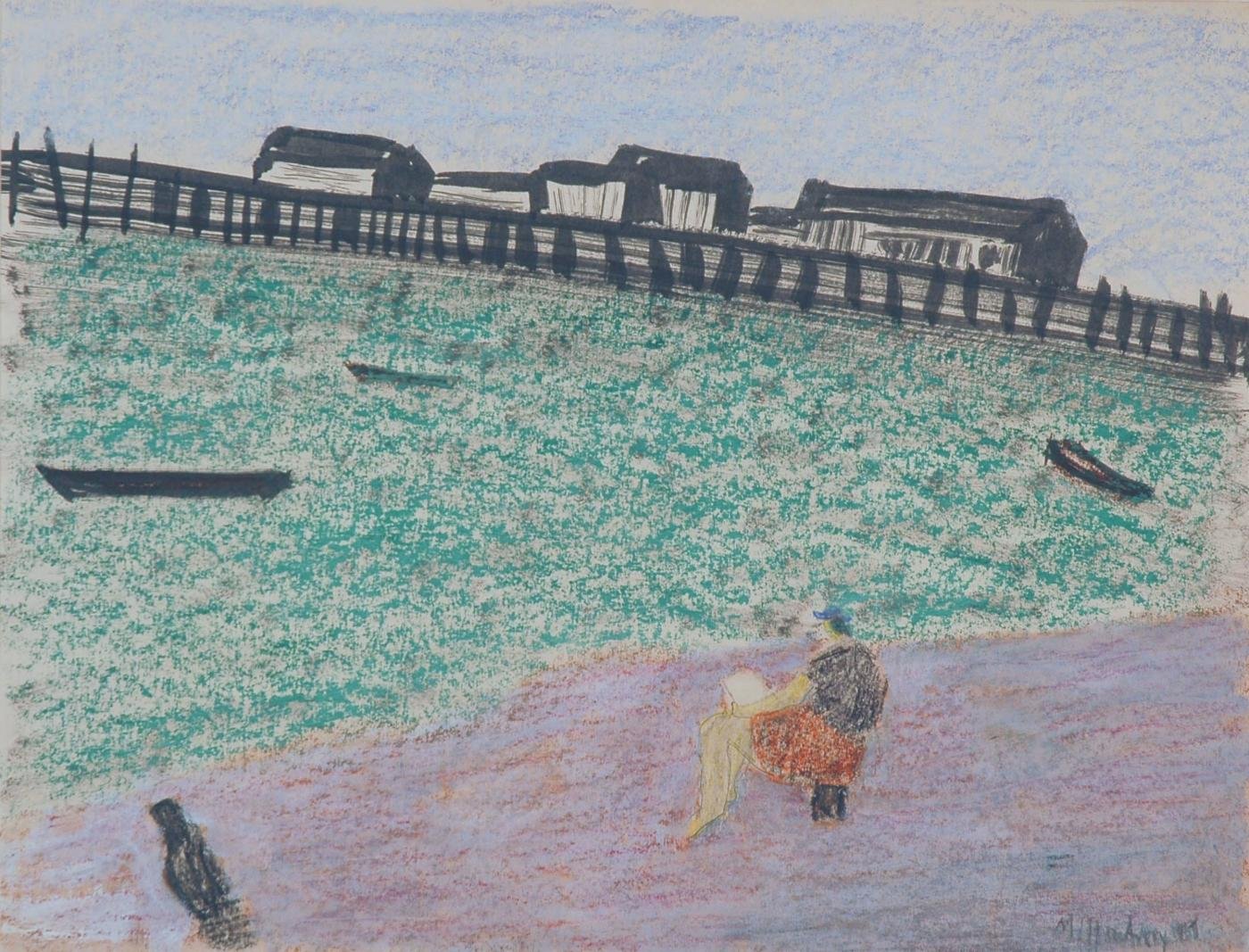 Milton Avery (1893-1965), Harbor Sketch, 1947. Mixed media on paper.
Offered by Schillay Fine Art, Inc. For further information call 212.861.8353 or email
richard@schillay.com.

Gold and palladium octagonal box with chrysocolla-set lid. By Verdura, ca. 1950. $49,000
Offered by A La Vieille Russie, Inc. For further information call 212.752.1727 or email
alvr@alvr.com.
Click Any Day Below to View More Featured Objects