Chicago Style: Suzanne Lovell ushers a young family into the world of art and collectible design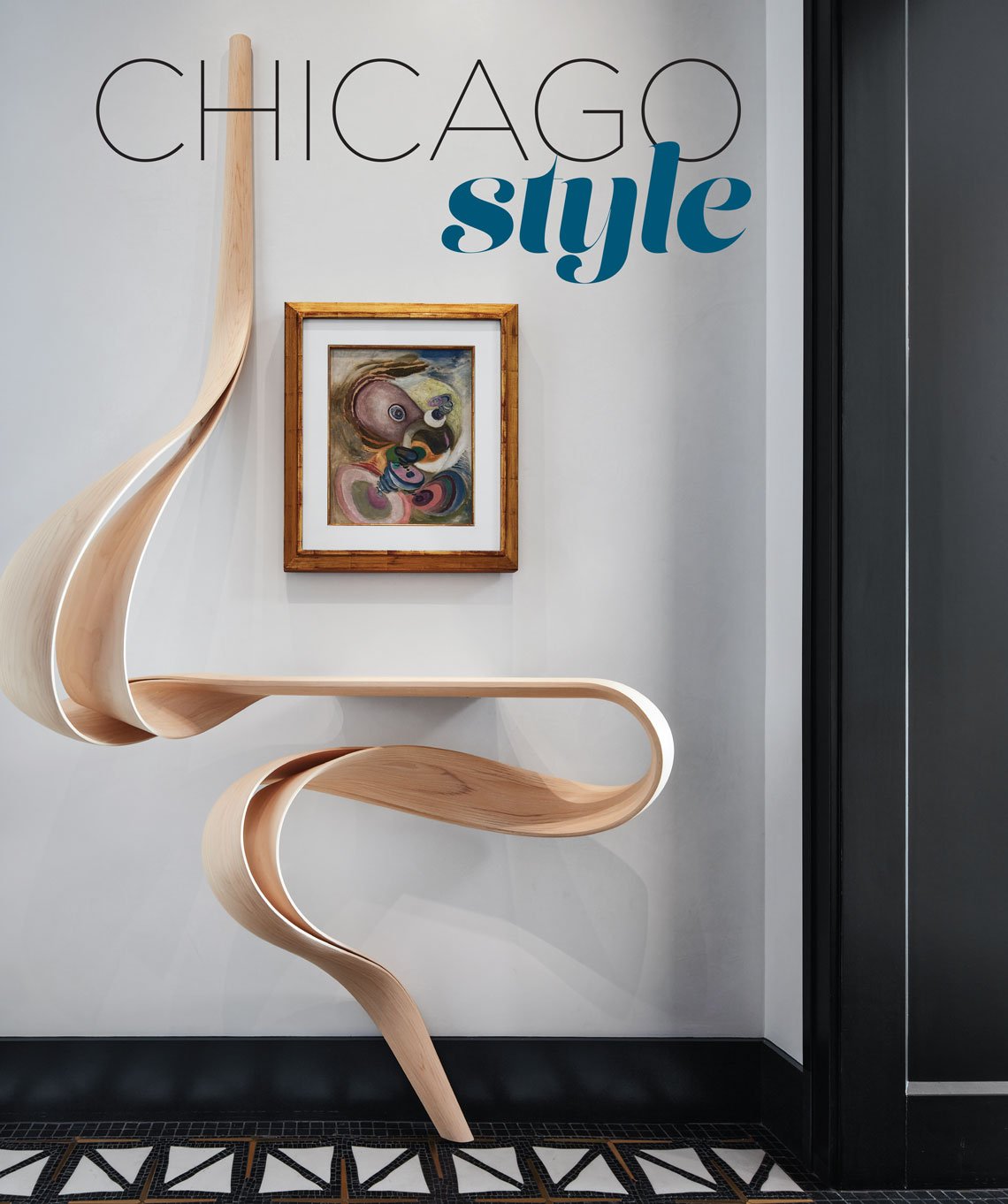 This fantastic and intimate painting by Wolfgang Paalen (Austrian, 1905-1959) Figure Dynamique, 1943 in the entry is embraced by the Enignum Shelf by Joseph Walsh in ash with white oil finish (2018). The painting is incredibly rare and represents an important era in Paalen's oeuvre, when he, at the invitation of Diego Rivera and Frida Kahlo, along with an international group of writers and artists from Europe, took refuge in Mexico City at the outbreak of the War. Joseph Walsh (Irish, b. 1979) conceived the Enignum Shelf 2 ES XXXI in 2018, and it is one of several works by Walsh that our client, who is 1st generation Irish-American, has added to their growing collection of important design furniture. We have had the distinct pleasure of placing an ebonized and lacquered walnut dining table and set of four chairs, also by Walsh, within this residence, and travelled with our clients to Ireland to visit together at his studio, at which time we conceived and initiated a 4th piece by Walsh, a commissioned Erosion cabinet, for placement within another residence in Hilton Head, South Carolina.
Suzanne Lovell ushers a young family into the world of art and collectible design, weaving a rich tapestry of memories old and new.
Photography by Steve Hall & Kendall McCaugherty © Hall + Merrick Photographers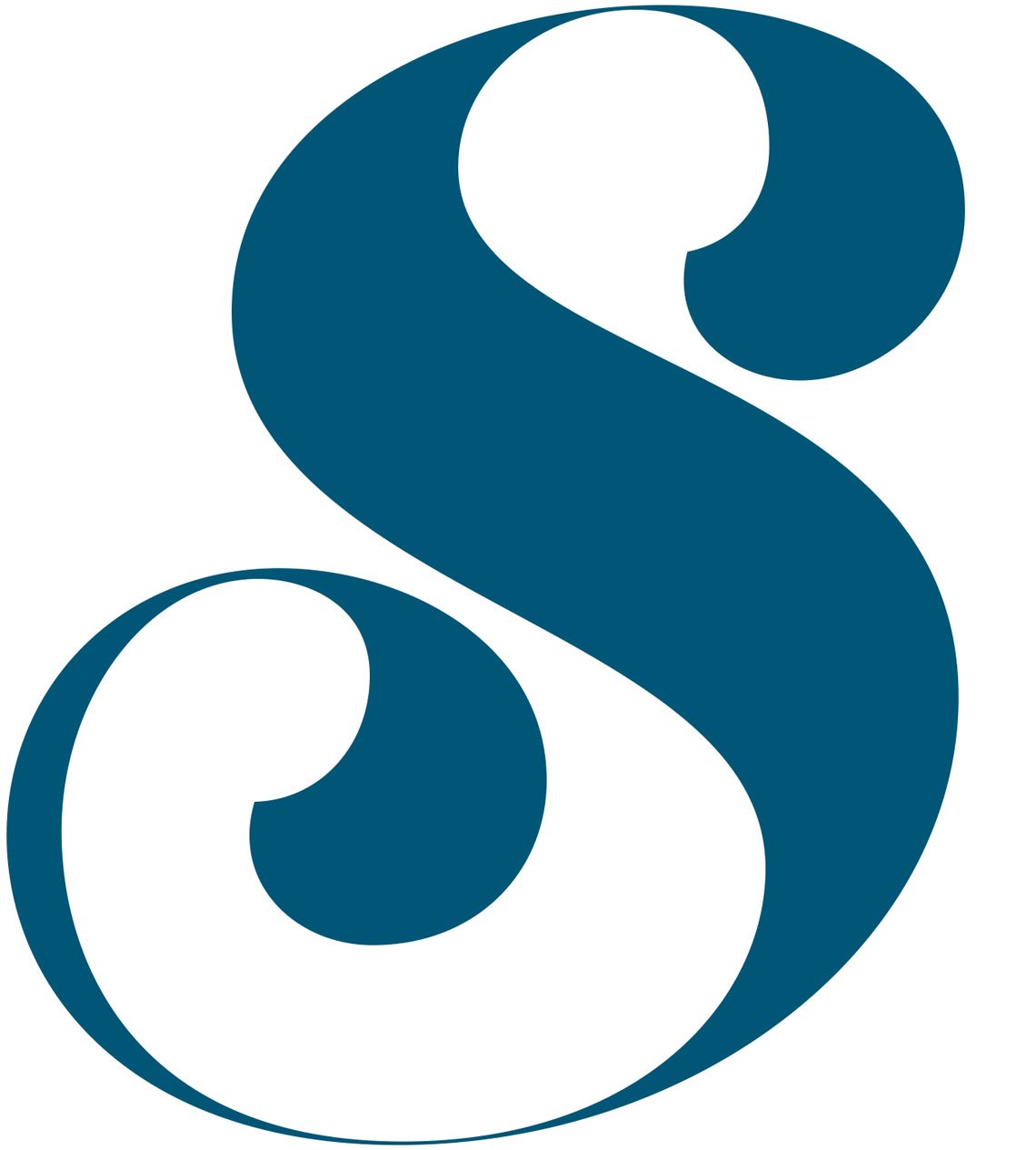 ome of the most fulfilling moments in an interior design project occur when a bond develops between designer and client. A synergy is created, the vision and guidance of the designer merge with the trust and enthusiasm of the clients, and the result is a home that is a deeply personal expression of the homeowners' life and style. Suzanne Lovell Inc. was able to explore collecting and connoisseurship in depth with the thoughtful owners of this Lincoln Park Residence. Historic references and the quality of the maker added character to the residence, with selections from contemporary designers who are producing antiques of the future. Her team helped the clients to learn and enjoy the process of creating a collection of fine art and collectible design. The collectors are first-generation Irish-Americans and celebrate a large family. Suzanne and her team of designers and art advisory services advanced their interest in collecting and support of Irish artists and makers, and have carried that effort throughout their residences. Suzanne remarked, "We are making memories — we have been to Ireland with them to visit Joseph Walsh, and we saw firsthand his ability to realize creations that are 'beautiful enough for a blind man to see!' " Walsh, alongside other world-renowned makers and artists, have each contributed to crafting the client's unique story — a celebration of their first-generation Irish heritage, the wonderful homes that they have kept around the world, and their expression in collectible design and fine art.



Left:

The client's painting by Wolfgang Paalen, Crystals of the Mind (1950) was hidden away in the private collection of American sculptor J.B. Blunk in Inverness, CA for more than 50 years. Suzanne Lovell Inc. was able to coordinate the acquisition of this special painting and reveal it for the first time when they organized its museum loan and publication as a part of the 2019 solo exhibition of the artist's work at the Belvedere in Vienna, Austria. Right: In a nook below the staircase, The Gio cabinet by Italian designer Achille Salvagni (2014) is a unique piece in Royal Oak with high gloss and nickeled top. The design pays homage to architect, furniture and industrial designer Gio Ponti, a seminal figure in Italian modernism. The bronze sculpture by Jaume Plensa, Who Are You VII (2016) creates a meditative moment with placement in an intimate niche. Plensa's work is special to this Chicago collection as he is known for his public commission, Crown Fountain in Millennium Park (2004); both works focus upon the human experience of time, memory and meditation. Over the staircase, Robert Polidori's photograph, Crucifixion with Longinus by Fra Angelico, Museum of San Marco Convent, Florence, Italy (2010) captures the range of human psychology and activity within the context of architecture, a moment captured in natural light. Suzanne and her team take exceptional care in the sensitive placement of artwork, and this installation is one of exceptional beauty, creating a window, both pictorially and symbolically.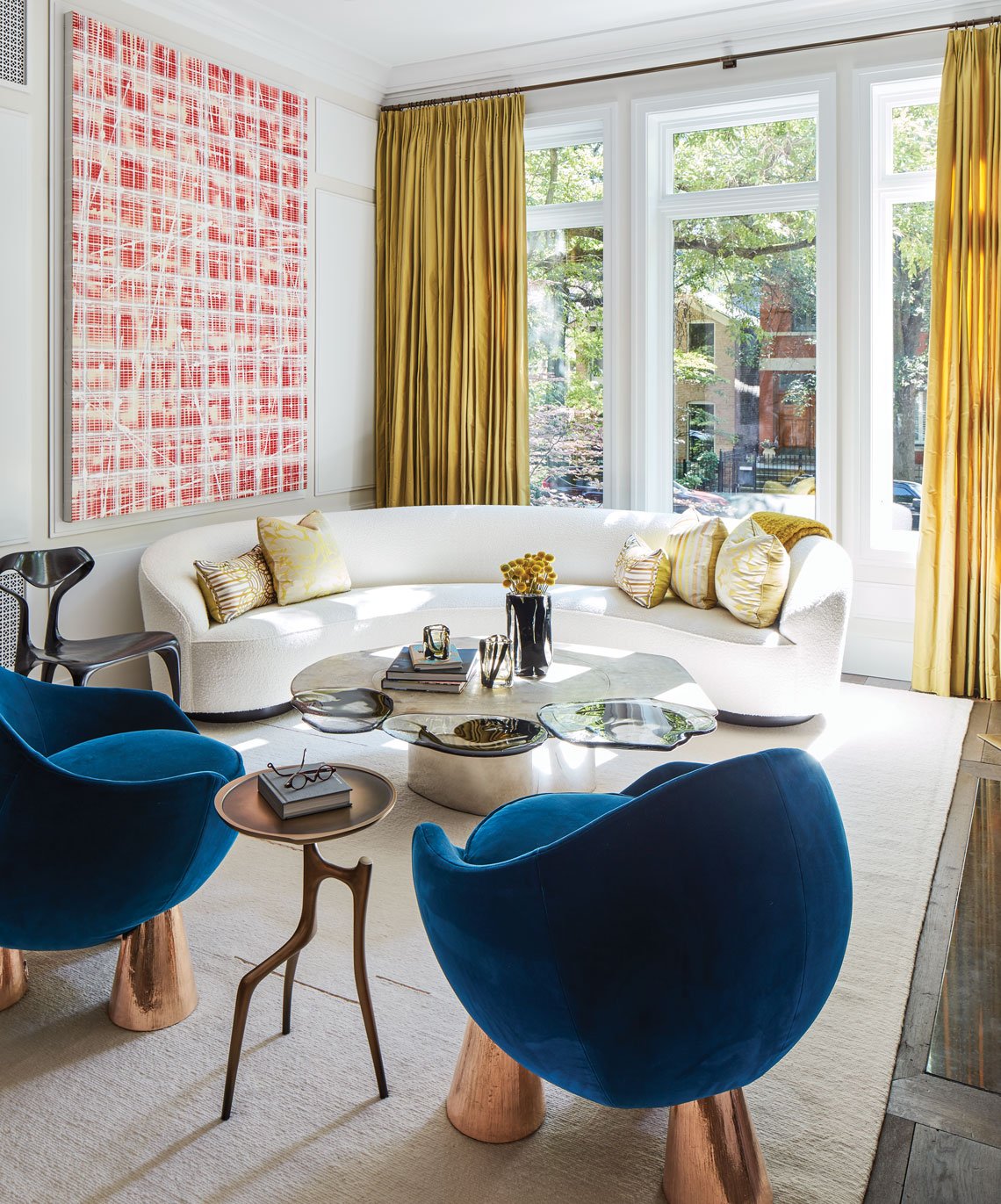 The formal living room features a pair of contemporary footed "Gae" chairs (2014) by Italian designer Achille Salvagni in hand-engraved bronze and upholstered in deep blue cotton velvet. The "Baroquisme" coffee table (2017) is by Vincenzo De Cotiis, who creates works that live in between art, sculpture and architecture, creating unexpected combinations of materials with silvered cast brass and Murano glass – here with swirls of green, chosen for the hue's reference to the Emerald Isle. The puddles of glass appear as if they are still molten, and combined with the metal surface, give the effect of a luminous, shimmering pool. De Cotiis describes the piece as an expression of "liquid dizziness."
The painting, Reticulation (2014), is by Mark Francis, a Northern Irish painter who is known for painting "alla prima," a wet-on-wet approach where wet paint is applied to previous layers of still-wet paint to create photographic effects of glowing light. This optically intense work, with its net-like lines and glowing pinpoints, takes reference from graphic translations of astronomer's scientific data obtained in charting the cosmos.
To the right of the fireplace, the oil and print on canvas Inaricho (2018) is by German artist Erik Schmidt. Inspired by the artist's memories of time spent in Tokyo, the painting captures the geometric forms created by the masses of cables, steep vertical structures, and sense of vertigo experienced while looking upward at an intersection outside the Inaricho subway station. The colors, applied as impasto to the enlarged prints of the photograph, overlay the cityscape and condense into fields or patterns.
The standing illuminated floor sculpture by Jane Hallworth, Glory, is solid patinated brass with a hand-faceted glass lens and produced in an edition of 10. This piece truly straddles the line between art and collectible design, serving both as a sculpture and when illuminated, as a source of glowing ambient light.
The dining room is the stage for a dramatic and highly significant suite of furniture from world-renowned Irish designer-maker Joseph Walsh. For these avid collectors and patrons of his work, Walsh created the Erosion Table VI in ebonized and lacquered walnut, paired with a suite of wonderfully curved and engineered Enignum VIII chairs in ebonized walnut. The Enignum series, which includes the extraordinarily kinetic wall shelf placed in the entry of the home, was inspired by the work of British furniture maker John Makepeace, whose work inspired Walsh to try his hand at steam-bending. The first experiments were so successful, he began to push the process to its limits, creating forms that surpass technique and evolve into the realm of art. The Erosion series is the result of experiments with a material removal process resulting in a final fluid form that resembles the erosion of wood by water, time and sand. Since these initial acquisitions, Suzanne and team members traveled with the clients to Walsh's studio in the countryside of County Cork, Ireland, to meet with him and commission an additional piece for another of their residences.
Irish painter Elizabeth Magill is known for integrating photographic materials and processes to create effects of mood and atmosphere. This monoprint, Anterior (2) (2017) was acquired directly from the artist's solo touring museum exhibition.
In the family room, a neutral color palette allows sculptural furniture forms and a variety of rich textures to take center stage. Furniture designer Tyler Hayes, founder of his small American design company BDDW, created a number of the pieces chosen for this room. His modern take on the wingback chair, the delightfully quirky form of his "Berin" club chairs, and at the right front corner, his "Macaroni" side table in oxidized walnut are drawn together to create a composition with lively visual interest. Jerome Abel Seguin, a French artist born and living in Bordeaux, hand-made the client's "Giant Gear" coffee table from reclaimed iron elements. Overhead, Jane Hallworth Studio for Blackman Cruz has created a custom "Cignus Constellation" fixture of hand-spun unlacquered brass and hand-faceted glass. This fixture recalls one of the most recognizable constellations of the northern summer and autumn skies and features a prominent asterism known as the Northern Cross.



Left: Gerhard Richter's sold-out and limited edition giclée depicts Waldhaus (2018), a grand hotel in the Engadine and scenic Val Fex region of Switzerland, acquired as a special memory for the clients who once lived abroad. Right: A vista for meditation, this painting by Lee Mullican, Santos in Being (1966), shares a uniquely West Coast exploration into abstraction grounded in content, full of mysticism and connections to the transcendent. With Surrealist painter Wolfgang Paalen, whose work appears in the entry, and with Gordon Onslow Ford, he formed the Dynaton Group, whose efforts culminated in the seminal Dynaton exhibition at the San Francisco Museum of Art in 1951, which in turn had a significant effect on the work of Jackson Pollack and Robert Motherwell. A further link: Paalen was married to the artist Luchita Hurtado, whose third husband was Mullican.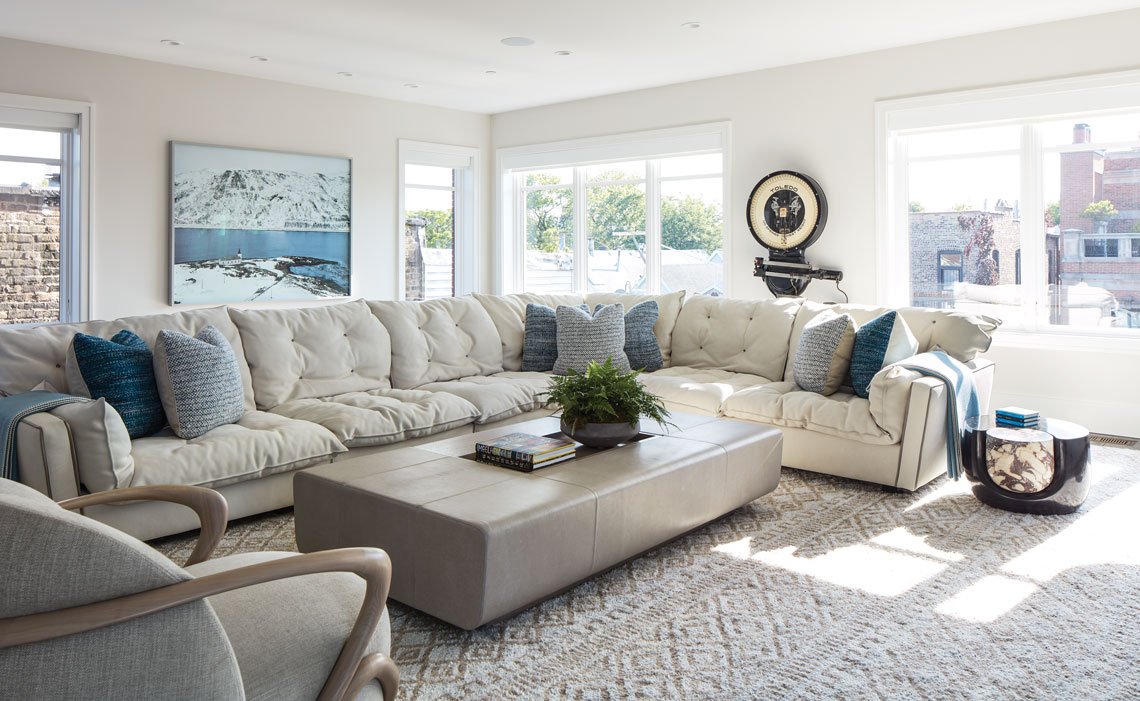 The light-filled Media Room is a comfortable, casual space designed for family-style lounging. A cloud-like custom contemporary sofa by Italian architect Paola Navone floats over a rug that calls to mind the tones and patterns of Irish Aran sweaters. On the wall behind the sofa, a photograph by Danish artist Thomas Bangsted (Sopnes, 2017) recreates a moment from the past with present-day photography. He presents a fascinating hide-and-seek historical narrative from World War II – the British's obsession with sinking the colossal German battleship, Tirpitz, versus the German's attempts to distract and preoccupy the Allied forces with locating it. Bangsted returned to the peaks of the adjacent Norwegian cliffs twice to capture the Fjord and its landscape, compiling aggregates of numerous elements to create an image of pure invention based upon 3-D reconstructions and meticulous research.