Events of the Week: Dining by Design, AD Design Show, CT Spring Antiques Show, Bierstadt, Cézanne & More
SHOWS
Architectural Digest Design Show
March 22-25, 2018
Piers 92 & 94, 55th Street at 12th Avenue, NYC
A world of design inspiration will be found at the 17th annual AD Design Show. The world's leading brands and today's top talent come together in a carefully curated presentation of design, offering inspired vignettes by respected brands, design seminars, culinary demonstrations, and special appearances. From furniture, accessories, lighting, and art to kitchen, bath, and building projects, the show offers thousands of products to source and shop—both from independent makers and established manufacturers. Among the many exhibitors will be Rayon Roskar, specializing in mid-century Swiss design, Bay Island Woodworks, LePage, Michael McHale Designs, and so much more.
Within the show is the MADE section, a celebration of independent design, where, through a selection process, emerging and established designers of furniture, art, and home accessories are chosen to participate in an inspiring gallery atmosphere to showcase their latest works. The Architectural Digest Design Show draws approximately 40,000 design aficionados to interact with incredible design displays from more than 400 brands. The show is co-located with DIFFA's Dining by Design (see below).
Dining By Design
March 23-26, 2018;
Preview Party March 22; Gala Dinner March 26
Pier 92 12th Avenue at 55th Street, NYC
https://diffa.org/dining-by-design
Held annually in March, DIFFA (Design Industries Foundation Fighting AIDS) invites local and international designers to transform a raw space into a showcase of over-the-top dining environments for its annual fundraiser for HIV/AIDS—DINING BY DESIGN (DBD). Co-located with the Architectural Digest Design Show, DIFFA's signature event gathers thousands of supporters at Pier 92 in New York City to fundraise for a cause. The event combines a worthy cause and exceptional design into a 5-day event with more than 2,000 people at the two fundraisers.
Dining by Design begins Thursday evening with Cocktails By Design (6:30-9:30), followed by a public viewing (10:00-5:00) from Friday through Sunday of the elegant dining rooms where the public can explore design trends and shop the silent auction. The event concludes with a gala dinner on Monday night held at each of the settings. Click here to purchase tickets.
Connecticut Spring Antiques Show
March 24-25, 2018
Hartford Armory, 360 Broad St., Hartford, Conn.
http://www.ctspringantiquesshow.com
The annual Connecticut Spring Antiques Show has long been the premier destination for those interested in quality early American furniture and decorative arts. The show, which has continuously attracted serious buyers, is a great venue for novice collectors and visitors interested in learning about the outstanding merchandise offered. Most of the dealers have been exhibiting at the show for years and they are always willing to impart their expertise and passion for Americana. The show's exhibiting dealers are among the most distinguished and well-known in the industry.


The Haddam Historical Society, host of the show, is thrilled and honored to be at the landmark Hartford Armory, the original location of the show in 1973. The drill shed with its natural light and resplendent atmosphere provides the perfect locale for viewing the superior furniture and decorative arts including fine art, folk art, pottery, porcelain, glass, silver, pewter, brass, iron, textiles and other accessories.
OF NOTE
WESTWEEK 2018
March 21-22, 2018
Pacific Design Center, West Hollywood, Calif.
http://www.pacificdesigncenter.com/event/westweek-2018
Search the hemispheres for inspirations, innovations, and destinations at this year's WESTWEEK. Discover new introductions spotlighting the impact of international trends on the interiors industry as the latest offerings from among 2,200 product lines are presented by 100 boutique to international showroom manufacturers. A comprehensive series of programs and events featuring the nation's leading shelter publications, editors and tastemakers provide information and education to nearly 4,000 WESTWEEK trade professionals attending from across the west and around the globe.
ADVANCE NOTICE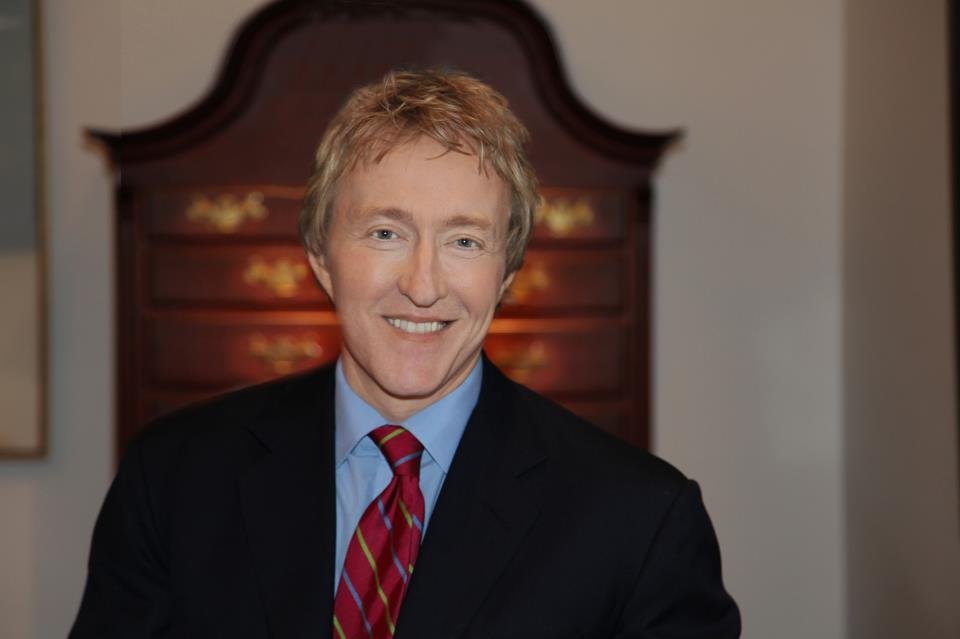 Leigh Keno to Lead Tour at Lyndhurst
April 7th, 12:00 noon, in association with
Antiques on the Hudson at Lyndhurst
April 7-8, 2018
Lyndhurst Mansion, 635 South Broadway, Tarrytown, NY
http://www.barnstar.com/lyndhurst.html
http://lyndhurst.org/events/spring-blossoms-flower-show-weekend
In celebration of the new show being held at Lyndhurst Mansion, Antiques on the Hudson, author, appraiser, and auctioneer of decorative and fine arts, Leigh Keno, will lead a walking tour of the show entitled, "The Hudson River Valley and New York." Join Leigh as he shares highlights and key points of select treasures found throughout the show, while inviting exhibitors to add commentary along the way.

Founder of Keno Auctions and the head of Keno Art Advisory, Leigh guides buyers and sellers through the complex process of art acquisition and deaccessioning. He is nationally known for his appearances on television's PBS network as an appraiser of furniture and folk art for over twenty years.
EXHIBITIONS & MUSEUM EVENTS
Redesigned Early American Art Galleries
Crystal Bridges Museum of American Art
Bentonville, Arkansas
Opened March 16, 2018
Closed since January, the newly designed permanent collection spaces have reopened and mark the first reinstallation for the galleries since the museum opened in 2011.
The Early American Art Galleries features 185 objects, primarily from the museum's permanent collection, including many works that will be on view for the first-time, as well as familiar favorites, interspersed with more than 25 loans from around the country. Following this introduction, the reinstallation unfolds chronologically through three different time periods and thematic groupings. The first, Networks and Power explores the formation of the visual identity during early nation building. The addition of Spanish Colonial painting (including a rare portrait from colonial Cuba on loan from the Denver Art Museum), and American folk art provide a more nuanced look at the way art reflects and shapes nations and communities. Information will be presented in both Spanish and English, as well as through new digital experiences.
Courtesy of Crystal Bridges Museum of American Art, Bentonville, Arkansas. Photo credit: Stephen Ironside.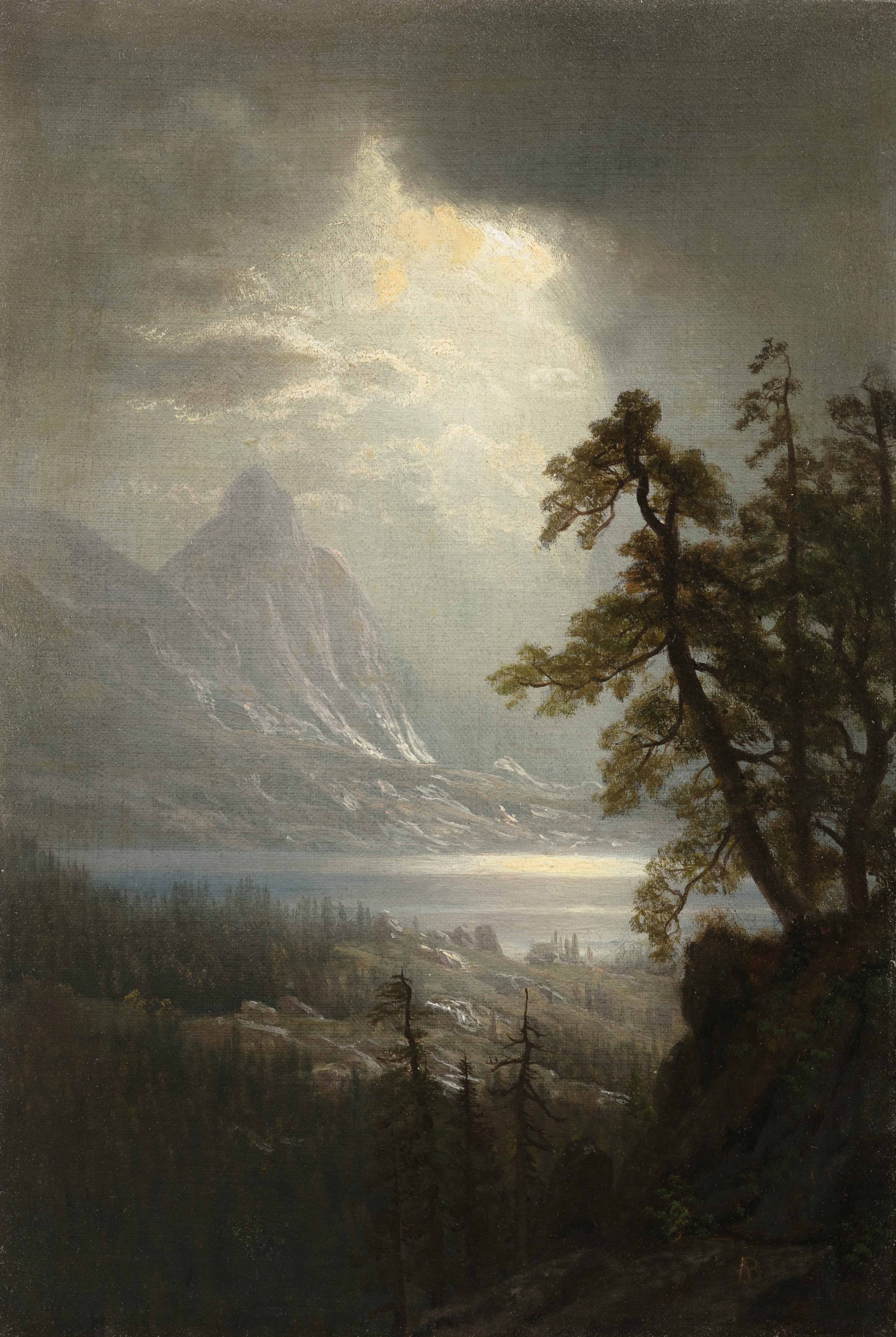 The Rockies and the Alps: Bierstadt, Calame, and
the Romance of the Mountains
March 24-August 19, 2018
Newark Museum, Newark, NJ
https://www.newarkmuseum.org

The Newark Museum will mark the opening of a new special exhibition gallery and its newly reopened Washington Street entrance with a major exhibition featuring Hudson River School landscape paintings from the permanent collection and major loans from private and public collections.
The Rockies and the Alps: Bierstadt, Calame, and the Romance of the Mountainspresents a unique interdisciplinary and transnational view of alpine landscape art and culture in the United States and Europe. The exhibition is comprised of more than 70 rarely exhibited paintings, prints, drawings and photographs, showcasing Newark's renowned landscape painting collection in context with loans from more than twenty distinguished private and public collections. Tracing mountain painting from early works by J. M. W. Turner and John Ruskin to John Singer Sargent's camping scenes in the Canadian Rockies, The Rockies and the Alps treats visitors to an extraordinary array of mountain scenes painted by some of America's most celebrated landscape artists—including Albert Bierstadt, Frederic Church and Thomas Cole—and highlights the influence of the Swiss Alpine master Alexandre Calame and his circle.
Albert Bierstadt, Landscape Study: Estes Park, Colorado, Morning, ca. 1860. Oil on paper mounted on canvas, 12 3/4 x 8 3/4 in. Collection of Amy C. Liss.
Cézanne Portraits
March 25-July 1, 2018
National Gallery of Art, West Building, Washington, D.C.
https://www.nga.gov/exhibitions/2018/cezanne-portraits.html
Cézanne Portraits is the first exhibition devoted to the famed post-impressionist's portraits. The first exhibition devoted exclusively to this often-neglected genre of his work, Cézanne Portraits explores the artist's series of portraits of the same sitter; traces his portraits chronologically, revealing changes in style and method; and shows the full range of his sitters and how they influenced his practice. The revelatory exhibition of 59 works shows how Cézanne's unique vision was informed by a desire to see through appearances to the underlying structure using mass, line, and shimmering color as well as through an understanding of resemblance and identity.
Cézanne painted almost 200 portraits, including 26 self-portraits and nearly 30 portraits of his wife, Hortense Fiquet, as well as portraits of his son Paul and his uncle Dominique Aubert, art dealer Ambroise Vollard, critic Gustave Geffroy, and the local men and women in his native Aix-en-Provence. The exhibition presents a selection of portraits that reveals the most personal and human aspects of Cézanne's art.
Paul Cézanne, Boy in a Red Waistcoat, 1888–1890, oil on canvas, National Gallery of Art, Washington, Collection of Mr. and Mrs. Paul Mellon, in Honor of the 50th Anniversary of the National Gallery of Art.