This Week's Events: Kips Bay Palm Beach Show House, COLOGNE FINE ART, David Hockney, Modigliani & More
SHOWS
COLOGNE FINE ART
November 23-26, 2017
Messehochhaus, Cologne, Germany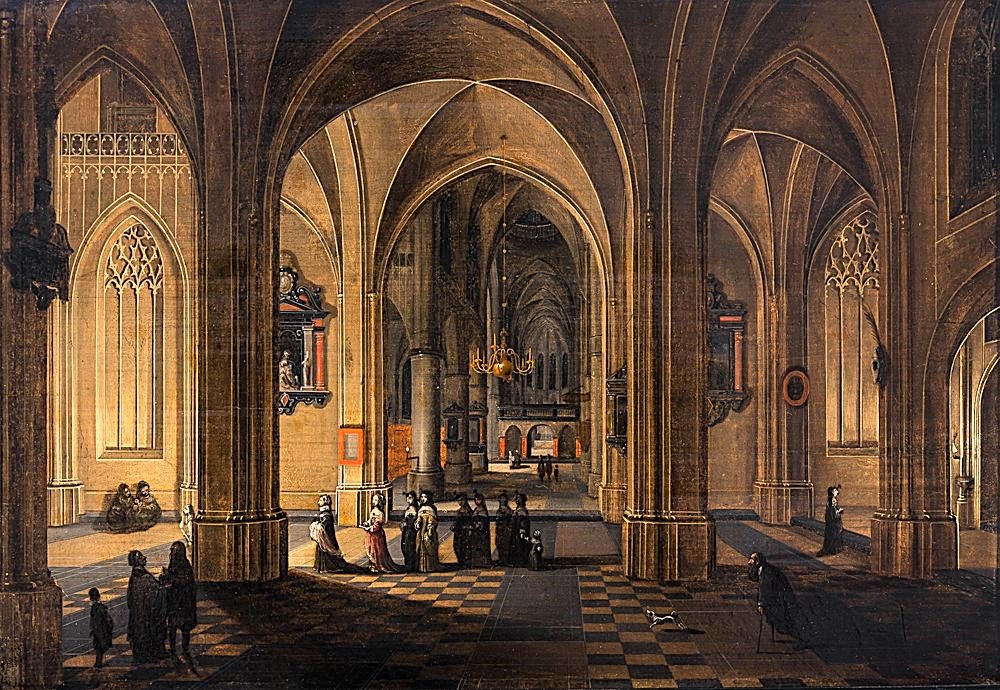 Frans Francken the Younger (Antwerp, 1581-1642), A Nocturnal Interior of a Gothic Cathedral with a Candlelit Procession. Signed "PEETER NEEFFS," on the wall to the right, over the arch and indistinctly signed on the right hand central column "D iffranck." Oil on panel, 33.7 cm x 48.3 cm.
Courtesy Floris van Wanroij Fine Art.
A concentrated selection of about 90 international galleries and art dealers from nine countries, will be exhibiting at the upcoming COLOGNE FINE ART. European and non-European art, with antiques, artistic crafts and design, as well masterpieces of modern and post-war art material will be offered, along with the integration of contemporary art. Following its theme 'Discover Art. Discover Design. Discover the Exceptional," a temporary chamber of curiosities is opening in hall 11.2, in which an inspiring mix of various styles and eras can be experienced.
Attendees may also partake of a series of guided fine art tours, four art lunches, and an artist talk. In an effort to educate and introduce new collectors, COLOGNE FINE ART features a Young Collectors Room, meant to function as a place of communication, of mediation, and naturally of commerce. The room, conceived of as a joint stand of exhibitors, is oriented explicitly toward visitors who want to learn new things about old things.
Inaugural Kips Bay Palm Beach Show House
November 25-December 19, 2017
Villa Belmonte, West Palm Beach, FL
http://www.kipsbaydecoratorshowhouse.org/palmbeach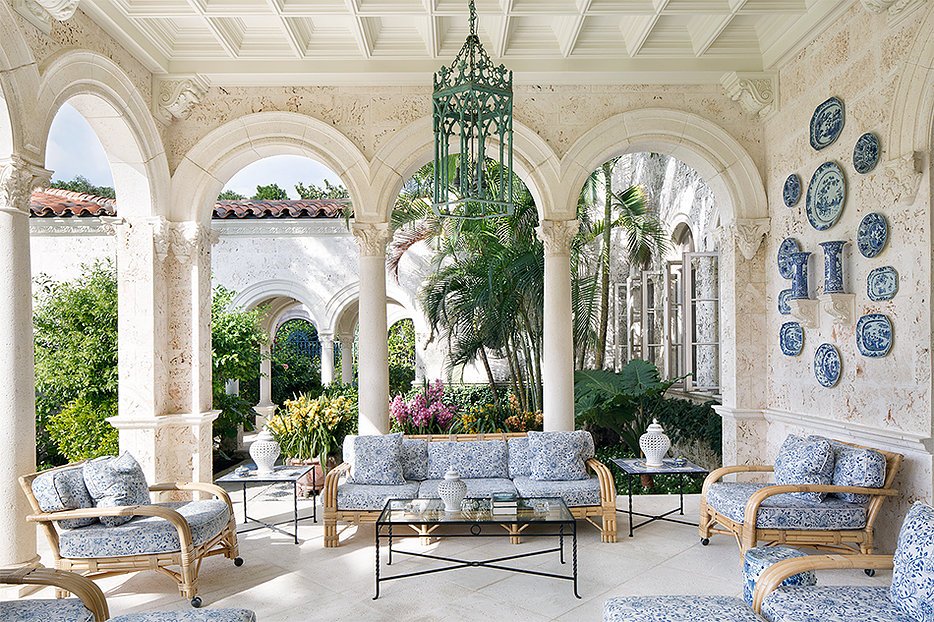 Courtesy Kips Bay Palm Beach Show House.
This week, the inaugural Kips Bay Palm Beach Show House will open with a gala preview on Friday, November 24th. The featured location is a two-story 1925 Mediterranean revival residence, Villa Belmonte, located near the Flagler Drive waterfront in the historic El Cid neighborhood. Seventeen national and international designers will custom decorate rooms within the house. The Honorary Show House Chair is Bunny Williams, Design Chairs are Ellie Cullman and Pauline Pitt. Honorary Gala Preview Chairs are Dick and Ginny Simmons, and Gala Preview Chairs are Wally and Betsy Turner; Junior Gala Preview Chairs are Nick and Caroline Rafferty. Proceeds from the show house will benefit Kips Bay in New York, which is the creator of the Palm Beach iteration, and the Boys & Girls Clubs of Palm Beach County.
EXHIBITIONS
The Experimental Self: Edvard Munch's Photography
November 21, 2017-March 5, 2018
Scandinavia House: The Nordic Center in America
58 Park Avenue, NYC
http://www.scandinaviahouse.org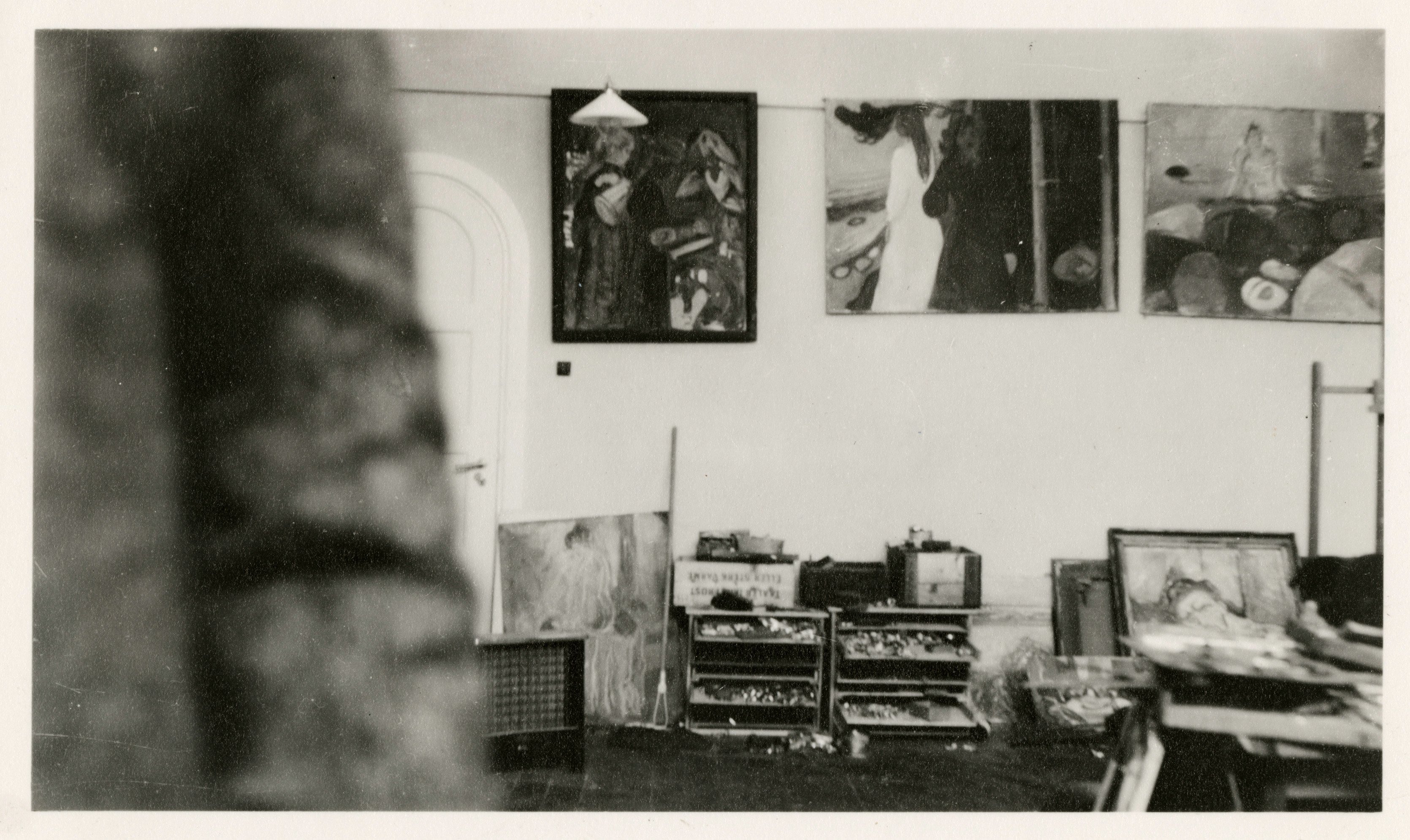 Edvard Munch (1863–1944), Paintings in the Winter Studio in Ekely, 1931-32. Original: Gelatin silver contact print. Courtesy of Munch Museum.
Internationally celebrated for his paintings, prints, and watercolors, Norwegian artist Edvard Munch (1863–1944) also took photographs. This exhibition of photographs, prints, and films by Munch emphasizes the artist's experimentalism, examining his exploration of the camera as an expressive medium. By probing and exploiting the dynamics of "faulty" practice, such as distortion, blurred motion, eccentric camera angles, and other photographic "mistakes," Munch photographed himself and his immediate environment in ways that rendered them poetic. In both still images and in his few forays with a hand-held moving-picture camera, Munch not only archived images, but invented them.
On loan from the Munch Museum in Oslo will be approximately 50 prints and Munch's films, which will run in a continuous screening. A small selection of privately owned prints will also be on view along with contextualized panels that will examine the artist's photographic exploration. The exhibition has been scheduled to coincide with, and complement, Edvard Munch: Between the Clock and the Bed at The Metropolitan Museum Art, and has been organized in partnership with the Munch Museum in Oslo, Norway.
Modigliani
November 23, 2017-APril 2, 2018
Tate Modern
Bankside, SE1 9TG London
During his brief and turbulent life, Modigliani developed a unique and instantly recognizable pictorial style. Though meeting little success during their time, his emotionally intense portraits and seductive nudes are now among the best-loved paintings of the 20th century. His nudes are, in fact, a highlight of the exhibition – with 12 on display, the largest group ever reunited in the UK. These sensuous works proved controversial when they were first shown in 1917, leading police to censor his only ever solo exhibition on the grounds of indecency.
Also on view are examples of Modigliani's lesser-known but radical and thought-provoking sculpture, as well as his portraits of friends, lovers, and supporters, including Pablo Picasso, Constantin Brancusi and his partner Jeanne Hébuterne. Thanks to a pioneering partnership with HTC Vive, the exhibition also transports visitors to his studio in the heart of early 20th-century Paris using the latest virtual reality technology.
David Hockney
November 27, 2017-February 25, 2018
The Met Fifth Avenue, NYC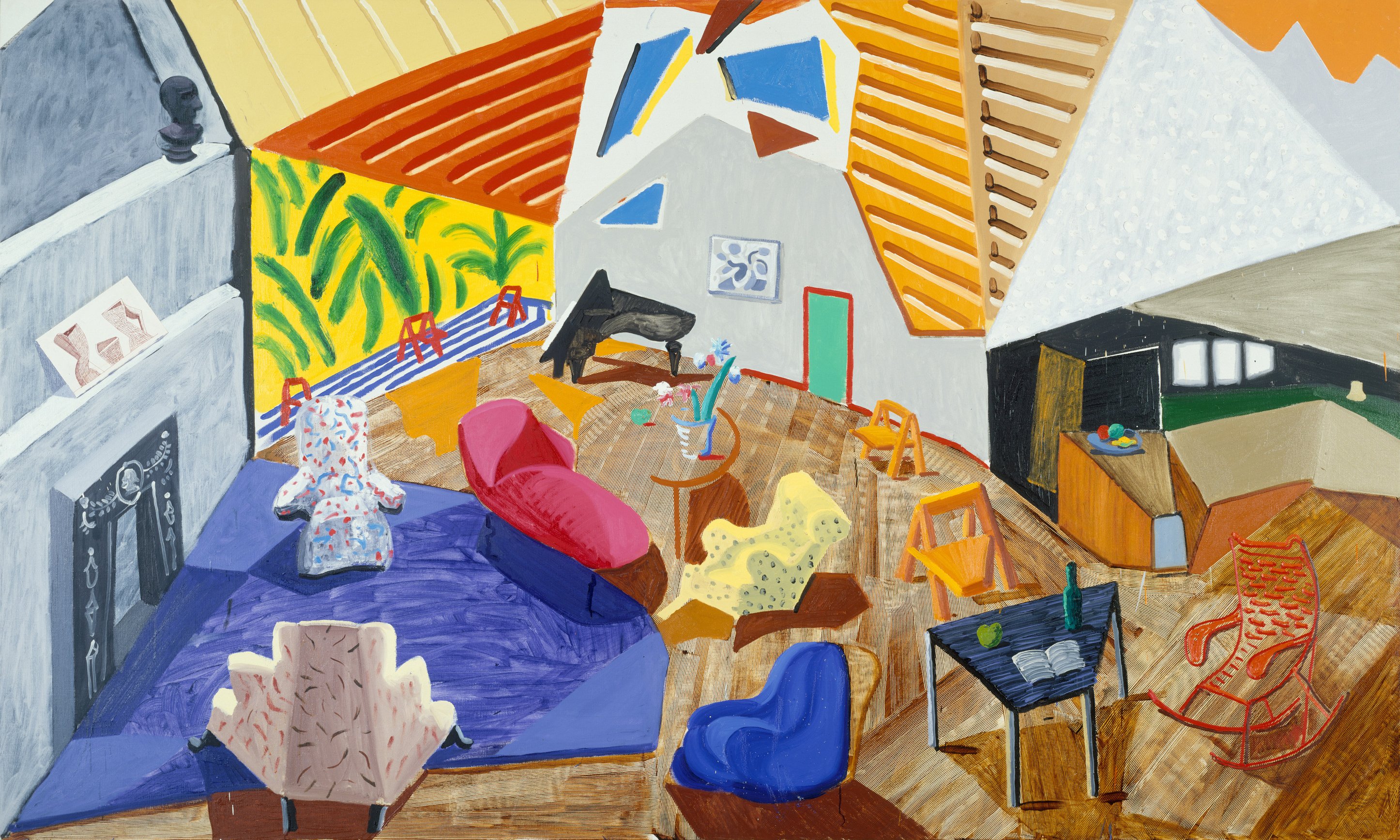 David Hockney, Large Interior, Los Angeles, 1988. Oil, ink on cut-and-pasted paper, on canvas. The Metropolitan Museum of Art, New York.
Purchase, Natasha Gelman Gift, in honor of William S. Lieberman, 1989 (1989.279). © David Hockney.
For nearly 60 years, David Hockney (British, born 1937), has pursued a singular career with a love for painting and its intrinsic challenges. A major retrospective at The Metropolitan Museum of Art—the show's only North American venue—honors the artist in the year of his 80th birthday by presenting his most iconic works and key moments of his career from 1960 to the present. Working in a wide range of media with equal measures of wit and Intelligence, Hockney, has examined, probed, and questioned how to capture the perceived world of movement, space, and time in two dimensions. The exhibition David Hockney will offer a grand overview of the artist's achievements across all media, including painting, drawing, photography, and video. From his early engagement with modernist abstraction and mid-career experiments with illusion and realism, to his most recent, jewel-toned landscapes, Hockney has consistently explored the nature of perception and representation with both intellectual rigor and sheer delight in the act of looking.
Many fine examples of Hockney's work from California in the late 1960s and early 1970s, as well as his double portraits from New York, London, and Los Angeles, show the artist's interest in the tension that exists in social relationships and the difficulty of depicting transparent material such as glass and water. By the late 1970s and early 1980s, Hockney turned to a brightly hued palette and fractured, cubistic perspective that mirrors both his interest in Pablo Picasso and his own experiments with Polaroid photography. In recent decades, Hockney has ventured outdoors to paint the changeable landscapes of his native Yorkshire across the seasons, while simultaneously returning to the study of figures in social groupings. Keenly interested in scientific innovations in the aid of art, Hockney recently experimented with an old technology: he created a series of portrait drawings using a camera lucida, first employed by artists in the Renaissance to render one-point perspective. He has also always embraced new technologies, including the possibilities for colorful composition offered by applications on the iPhone and iPad.