Julia Boston Antiques
588 KING'S ROAD
London SW6 2DX
England
4402076106783
Member of the following market(s):
London

          Julia Boston Antiques has been established in London for over 30 years and based in London's King's Road. Specialising in fine quality European antiques & decoration. The shop on London's King's Road has become a destination for English and international interior designers, architects and collectors. You will always find fine quality 18th and 19th century French furniture, many pieces stamped by the maker, 17th - 18th century tapestries, decorative paintings and prints. 
After many years exhibiting at the Olympia Fine Arts and Antique's Fair, and the Lapada Fair Julia Boston opened her shop in London in March 2002.        
Staff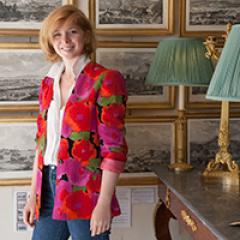 Sigi Cassel
Sigi studied photography at the International Center Of Photography in New York where she worked as an artist's assistant and dark room printer for publications such as the New York Times, Vogue magazine and Monopol. She also worked on gallery exhibitions as an artistic advisor and technical support as well as showing her own work. She joined Julia Boston in 2011.
Julia Boston
Owner
Born in London, Julia grew up surrounded by antiques from an early age. At the age of 17 she started working with the Greek picture restorer Stavros Mihalarias. After learning how to gild she set up a bespoke framing business working with interior decorators and private clients. A love of antiquarian prints and the ability to frame them was the start of becoming a dealer. She has now been involved in antiques for over 30 years.