Macklowe Gallery, Ltd
445 Park Avenue
New York City, NY 10022
United States
212.644.6400
Member of the following market(s):
New York City

          Macklowe Gallery is the world's premier dealer of museum-quality Twentieth Century Decorative Arts. For over 40 years we have specialized in French Art Nouveau furniture and objects, Tiffany lamps and Tiffany glass, French cameo glass by Argy-Rousseau, Daum and Gallé, bronzes, ceramics, lithographs by Alphonse Mucha, and antique and estate jewelry. Since 1971, when we opened our first store on Madison Avenue, scholars, museum curators, and collectors have sought us out to find the best our period has to offer. Each piece in the Gallery is authentic, and chosen for its artistic value, rarity and historic importance. With over 5,000 square feet of space, we are able to display the most important and comprehensive collection in the world.

Over the years we have placed decorative works of art in major public, private and corporate collections. Our clients include the Metropolitan Museum of Art, the Museum of Modern Art, the Virginia Museum, the Detroit Museum, the Denver Museum, the Cleveland Museum, the Indianapolis Museum of Art, the Houston Museum, the Chrysler Museum, and the Australian National Gallery, among others. In 1995, Lloyd and Barbara Macklowe were honored as Collectors of the Year by the Virginia Museum.        
Staff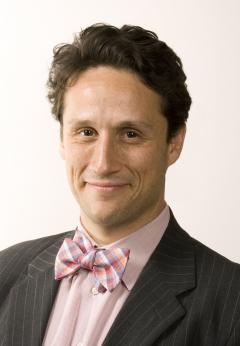 Ben Macklowe
President
Benjamin Macklowe joined Macklowe Gallery in 1994, was appointed Managing Director in 2002 and became its President in 2012. Under his leadership Macklowe Gallery has become the world's most respected dealer of Antique and Estate Jewelry, French Art Nouveau decorative arts and the entire oeuvre of Louis Comfort Tiffany, increasing yearly sales from $4,000,000 in 1995 to over $15,000,000 in 2013. Mr. Macklowe is a sought-after expert in his field and has served as a lecturer for museum groups and scholarly organizations throughout the nation. He has appeared on television to discuss Tiffany lamps with Martha Stewart, lectured on the art glass of Emile Gallé at the Taft Museum of Art and has taught about Art Nouveau jewelry at Christie's auction house on multiple occasions. Mr. Macklowe is dedicated to upholding the highest integrity in his approach to business, and has established warm and mutually beneficial relationships with his peers in the field. He has helped expand the collections of The Metropolitan Museum of Art, The Dallas Museum and the Virginia Museum of Fine Arts, selling important decorative works of art to each. He has also been instrumental in lending pieces to the National Gallery of Art, to the recent exhibition of Van Cleef & Arpels jewelry at the Musée des arts Décoratifs in Paris and "Jewelry in the Space Age" at the Forbes Galleries. In recent years Mr. Macklowe has sought to shed light on areas of collecting that have never been fully explored, spearheading the publication of "Dynamic Beauty: Sculpture of Art Nouveau Paris" and "Nature Transformed: Art Nouveau Horn Jewelry". Both books accompanied exhibitions that were favorably reported on by the New York Times, the Magazine Antiques and the Wall Street Journal. Through Mr. Macklowe's persistence, Macklowe Gallery has received extensive coverage in magazines including Vogue, Departures and Vanity Fair. The gallery's exhibition on Art Nouveau horn jewelry was featured in the Style section of the New York Times, which Mr. Macklowe considered the perfect place for it and a confirmation of his strategy. By presenting antiques in a dynamic and accessible fashion, they are becoming "modern" in the best sense. Macklowe Gallery jewelry has been photographed on celebrities as diverse as Adele, Amy Adams and Jennifer Lopez. The gallery recently celebrated its fortieth year on Madison Avenue, an event for which Messieurs Ben and Lloyd Macklowe were generously profiled by the Wall Street Journal.