10 New Unique & Timeless Objects from Incollect Designers
C
reativity and refined simplicity motivate the best new work from top brands and artisans. With careful attention directed toward detail and material, these 10 collectible objects range from a luxurious stone bathroom vanity built in Genk, Belgium, to a solid walnut chest featuring rotating drawers hand crafted in Vancouver, Canada. International in origin, and unmatched in quality, the following furniture and accessories represent some of the most interesting new pieces to add to a highly curated home.
Alexis Bathroom Vanity| Carlyle Collective



Interior designer Jordan Carlyle thoughtfully curates his brand's global offerings. The Alexis Bathroom Vanity, shown above, was designed by Il Granito Atelier in Belgium with impeccable craftsmanship.
Crafted by Il Granito Atelier, a small workshop based in Belgium, the Alexis Bathroom Vanity is available through Carlyle Collective in a variety of luxurious marbles and limestones, including Calacatta and travertine, and wood veneers like oak and walnut. The surface of the vanity features a centrally placed rectangular drop-in basin, with two large drawers set beneath the sink offering storage space. Above the vanity, the linear stone sconces with brass detailing are also sold through Carlyle Collective on Incollect. "The Alexis and our other vanities result from decades of know-how developed while making natural stone furniture and objects, poured together into a bathroom collection by Il Granito," says Angelo Rizzi, CEO of Il Granito Atelier. Founder of Carlyle Collective, renowned interior designer Jordan Carlyle works with international designers, like Il Granito Atelier, to assemble a curated collection of unique, finely crafted furniture and home accessories. The vanity is available in three widths — 28, 43, or 75 inches — with a standard diameter height of 35 inches.

The Scroll Luminaires | Olivia Barry / By Hand



Working with clay can be "incredibly humbling," says Barry. The

Scroll Luminaries

, pictured above, represent the first object that Barry created for her own brand.
Ceramicist Olivia Barry's Scroll Luminaries first debuted at an auction hosted by the Design Trust for Public Space in New York nearly three years ago, and have since made a splash in the design community. Barry — who cut her teeth in the ceramics industry as an apprentice to Eva Zeisel — conceived of the idea for the luminaries while developing custom lamp bases for Robert A.M. Stern, when she had the idea to try creating a series of beautiful, experimental lights that did not require lampshades. Each luminary is hand-crafted by Barry.
Arcus Arch-Shaped Elegant Narrow Mirror | Alguacil & Perkoff
Designers Jose Luis Alguacil Rodriguez and Serge Perkoff hand craft contemporary, unique mirrors in their London studio. One of their latest designs, the Arcus Arc-Shaped Elegant Narrow Mirror, is a slim arched bronze mirror with beveling that brings an architectural element to a thoughtfully curated interior. The mirror is lit from the back, which adds depth, and a demister pad prevents condensation across the surface. Many of the mirrors from Alguacil & Perkoff, like the Arcus, are customizable in a range of tints, including silver, bronze, black, rose gold / peach and blue.



Fourty-five inches tall, the

Baco features square, 16-inch corner drawers that bring a unique look and functionality to a space.
In 2003, Japanese-Canadian artist and maker Seiji Kuwabara teamed up with his life partner, Himali, to launch In Element Designs out of Vancouver, Canada. Their new made-to-order Baco chest of drawers illustrates the multidisciplinary studio's commitment to simple, well-built designs that always feature a touch of the unexpected. Designed to fit into a corner of a room, this solid walnut chest is constructed with an aluminum panel instead of sliding hardware, which allows the drawers to rotate at a ninety-degree angle. "I love to imagine out of the box with my creations," says Kuwabara, describing his innovative choice for the design of the drawers.



The artist behind the above

objects

, Kevin Kelly previously worked exclusively in sculpture and recently expanded into painting.
Available by commission, this set of two figurative sculptures was created by Brooklyn-based artist Kevin Kelly. Each sculpture is cast from Aqua-Resin and painted over with acrylic, as parallel grooves along the figures imitate the grip of a knife handle and give the piece texture. The sculptures stand 73 inches tall. Beneath them, a 20-inch white wood base complements the look of the resin. Working from his studio in Dumbo near Brooklyn's waterfront, Kelly's paintings and sculptures often toy with geometry and scale. His work ranges from large-scale public installations, like his 13-foot-high Double Down sculpture featuring black-and-white die in the shape of a double helix, to colorful paintings like V14, a 3D-style acrylic on canvas.
Colletto by altreforme & Moschino | altreforme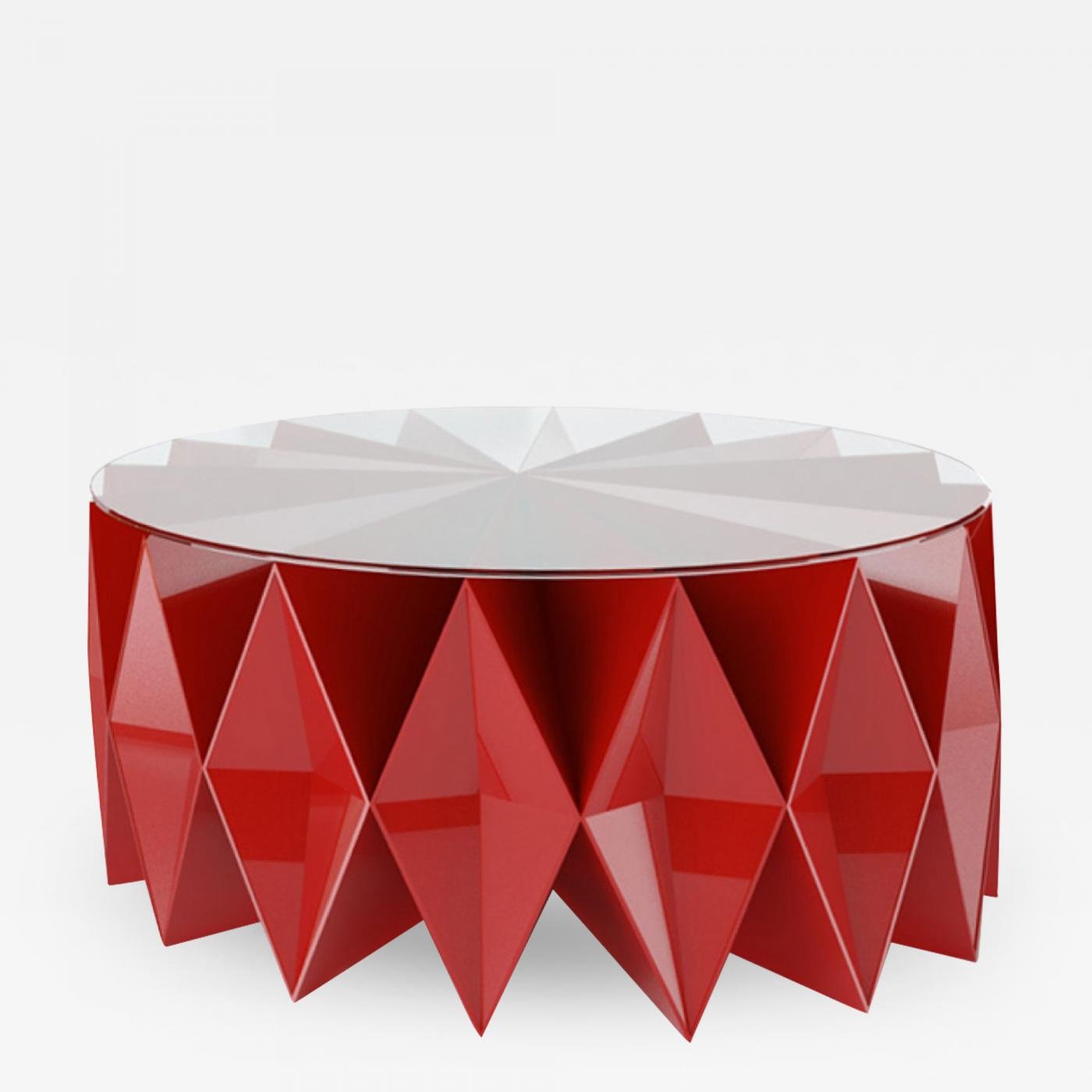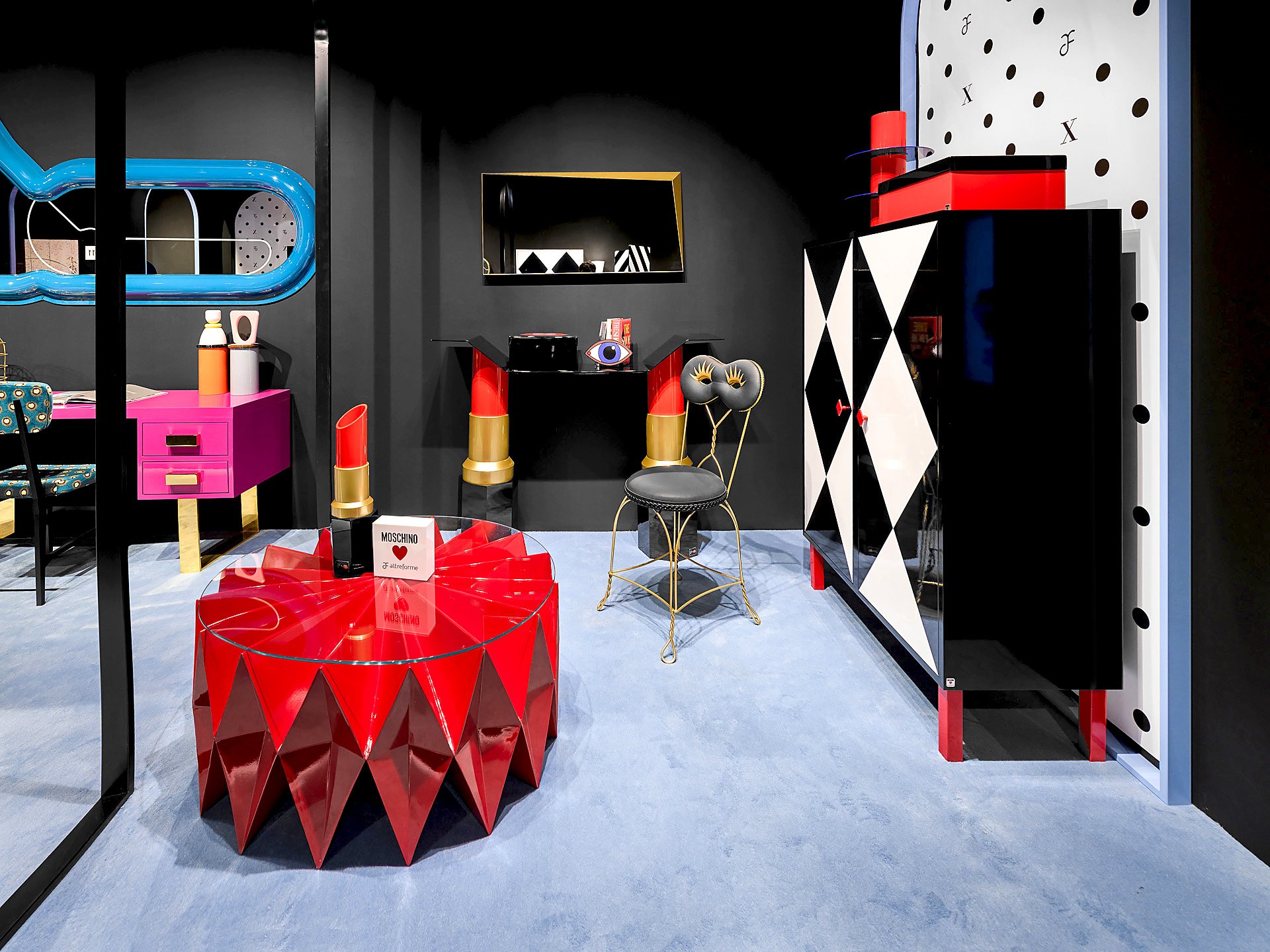 The
Colletto
from altreforme demonstrates how aluminum can be manipulated to create innovative and sophisticated furniture.
Known as a fashion brand, Moschino designed the Colletto for altreforme, the Italian brand that produces and sells the table on Incollect. The folded-aluminum coffee table pictured above was influenced by the ruffled collar and playful diamond-patterned dress of the traditional Harlequin, an archetypal buffoon character of the commedia dell'arte in Italy from the 16th to 18th centuries. A subsidiary of the Fontana group — which produces aluminum car frames for luxury companies like Ferrari and Rolls Royce — altreforme specializes in high-end aluminum furniture, and offers designers their production tools and expertise developed through manufacturing cars. To create the geometric appearance of the table, altreforme technicians folded the aluminum in sheets and applied paint with a metallic effect for depth. "This product represents the successful union of design and fashion," says Valentina Fontana, founder and art director at altreforme. "It reflects irony and creativity, the main ingredients of the Italian maison, and expresses an eclectic and elegant style."


Cardinal Hat Pendant with Gold Leaf Finish | Lutyens
Lutyens recently finished a custom project for a designer that involved updating their classic Cardinal Hat Pendants. "Just before lockdown, we completed a project for several pendants, each to be hung individually rather than linked," says Robert Lutyens Peterson, director at Lutyens and the fourth generation of leadership in the family business; the fixture is generally assembled as a group to give it the look of a chandelier. The yellow gold of the tassel was chosen to mirror the highly polished brass-plated cage. When customizing the pendant light for other clients, the cage can also be finished in pewter, antique silver, or copper, with matching neck and ball detail. Surrounding the cage, the acrylic discs are available in a range of colors, and can be crafted from sandblasted or hand-blown glass. Clients can select up to three colors of thread to include in the tassel.
Yosemite Table by Josh Greene | Dowel



Josh Greene's collaboration with Dowel was influenced by the pared-down aesthetic of California. The

Yosemite Table is pictured above.
When interior designer Josh Greene began working on his collection with the family-owned company, Dowel, he envisioned a series of simple pieces built in the proportions that he often sought for his spaces. For example, Greene had often struggled to find a coffee table that would fit within large seating areas, which led him to the design of the Yosemite Table. Due to its 48 or 60-inch square top, the table comfortably complements a large sectional, or it can be surrounded by two parallel sofas and four armchairs. The oak table is available in six different oak finishes in addition to custom paint colors, as are his other furnishings for Dowel. Taking inspiration from Charlotte Perriand, Karl Springer, and Michael Taylor, Greene's 23-piece line was was designed and built in collaboration with the team from Dowel's family-owned factory in the Philippines.
Tropical Dreams: Abstract Expressionist Contemporary Painting | Troy Smith



Troy Smith creates art and objects that don't shy away from drama, as the

above artwork

demonstrates.
Winner of an Elle Decor American Design Award in 2019, multidisciplinary artist and furniture designer Troy Smith creates colorful, award-winning pieces that draw attention for their inventive use of materials. In his fine art, clever combinations of color and a generous application of texture bring life to each work. Painted while Smith was living in the Florida Keys, Tropical Dreams features a multitude of intersecting arches that resemble the trunks of palm trees in the wind, splashed across a candy pink background. "It evokes the bright colors of the tropics and the easygoing lifestyle of living amongst the palm trees and azure-colored waters that surround the Keys," Smith says. The dimensions for this acrylic on canvas are 72 by 60 inches.
Avenal Dining Table by Randolph & Hein | Profiles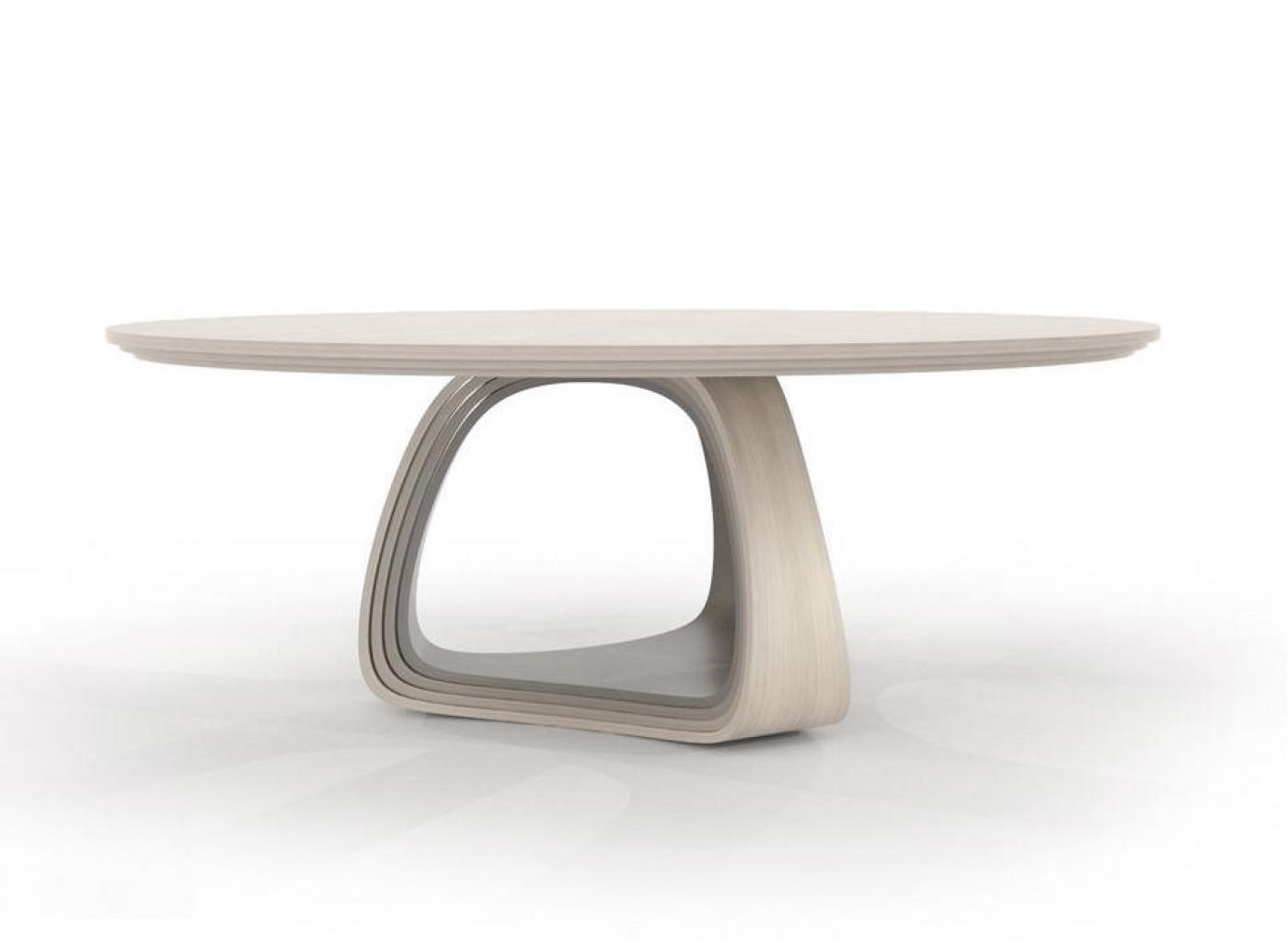 The makers behind the
Avenal Dining Table, Randolph and Hein craft furniture using traditional European techniques.
Shown above in two-tone oak, the effortlessly light Avenal Dining Table from Randolph and Hein includes a hollowed-out pedestal base in which bands of wood are stacked together to create an origami-like appearance. "The multi-layered open base gives this a signature look," says Russell Raiteri, general manager at Profiles, the New York-based showroom representing Randolph and Hein on Incollect. Profiles has a reputation for offering beautiful, hand-crafted furniture that appeals to interior designers and architects, as well as other tastemakers. The Avenal Table is available in a range of finishes and three standard sizes, in addition to custom dimensions.