Avant-Garde Gallery by Pierre Bosche
11 Rue de Miromesnil
Paris 75008
France
123
Member of the following market(s):
Paris

          Avant-Garde Gallery is dedicated to the XXth Century Decorative Arts. We are an antique dealer which offers works of art by artists who shaped the XXth century and our present. The artists on displays embodied the Avant-garde and keep surprising us by their modernity. They are painters, poster designers, designers, cabinet makers, sculptors, ceramists, silversmiths or photographers. The gallery displays creations from the 20's to the 50's in particular, and some Vintage Design. The gallery is specialized in Art Deco, Modernism and Bauhaus. All decorative arts are on display: furniture, lightings, photos, paintings, drawings, posters, decorative objects. All the displayed works are owned by the gallery and are founder-director Pierre Bosche's « coups de cœur ». The gallery does not accept consignment. 
 
All our works of art are displayed in our gallery Avant-Garde Gallery, located at the heart of Paris Art District at 11 rue de Miromesnil, 7500 Paris.
 
Examples of artists : J. Adnet, R. Mallet-Stevens, A. Arbus, E. Printz, M. Breuer, M. Old, E. Gray, R. Herbst, E. Brandt, J. Perzel, J-G. Domergue, R. Gruau, Erté, L. Bakst, P. Jouve, Man Ray, E. Cazaux, R. Subes, P. Kiss, J. Dunand, C Perriand, E. Sottsass, A. Mendini, G. Pesce.        
Staff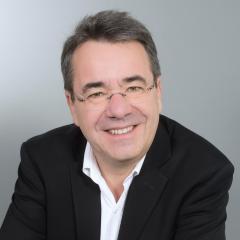 Pierre
Owner
Pierre Bosche is the founder, owner and director of Avant-Garde Gallery.
After 30 years of career as partner at Andersen Consulting/Accenture he decided to convert his collector's passion into a professional activity and created Avant-Garde Gallery. Passionate about Art deco and Modernism he offers a comprehensive decoration universe based on his "coups de cœur". He has been as well elected at the Board of the most representative French Antique Dealers Association (SNCAO-GA : Syndicat National du Commerce de l'Antiquité, de l'Occasion et des Galeries d'Art).