Gil Walsh Interiors
433 Northwood Road
West Palm Beach, FL 33407
United States
561.932.0631
Showrooms

          Since its founding in 2007, Gil Walsh Interiors has become a substantial design firm, noted not only for exquisitely detailed work, but also the diversity of its projects. From private residences to country clubs to corporate headquarters to elegant resort hotels, the Gil Walsh touch has brought a unique sense of place to distinguished interiors from coast to coast. With offices in Palm Beach and Martha's Vineyard, the firm employs cutting edge methods and materials to produce build-outs that transcend trends, allowing occupants of any particular room to feel instantly at home.        
Staff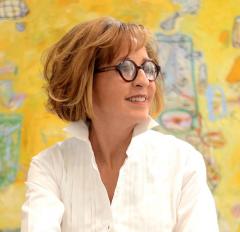 Gil Walsh
Known for her extraordinary eye for design, color and fabric, Gil Walsh has led over $200 million in design work over 40 years. Gil grew up in homes filled with classic design and style. Originally interested in fashion, Gil realized early in her career that interior design enabled her to integrate her keen fashion sense with her deep interest in art history, antiques and architecture.

As a life-long student of classic design and a registered Interior Designer, Gil is passionate about her work. She takes great pride in sharing her knowledge and experience with clients. Classically trained in the 1970s, Gil learned from the masters of English, French and Italian design. Her hands on training with master craftsmen in areas of furniture and window treatment fabrication, wood working and plastering; come to life in her design work.