The New York Times Art Leaders Network Conference Recap
REPORT FROM BERLIN
April 25-26, 2018
Halle F, Ewerk, Berlin, Germany
Publicized, as "A Summit for Innovators and Experts" The New York Times Art Leaders Network Conference held in Berlin, Germany, April 25th and 26th was a spectacularly successful event with speakers and attendees from 40 different countries.
The purpose of the invitation-only event was to bring together prominent museum curators and directors, gallery owners, artists, collectors, auction house executives and experts to examine and discuss the art world. This was the event's first year, and The Times assembled an impressive list of speakers. To name only a few were artists Ai Weiwei, Jordan Wolfson, and Alicja Kwade; museum directors Glenn Lowry (The Museum of Modern Art, New York), Tristram Hunt (Victoria and Albert Museum, London), Markus Hilgert (Museum of the Ancient Near East, Berlin), Gary Tinterow (Museum of Fine Arts, Houston), Daniel Weiss (The Metropolitan Museum of Art, New York), and Michael Govan (Los Angeles County Museum of Art). Among the many other speakers who hosted and participated in discussions were curators Ann Temkin (Museum of Modern Art), and Navina Haidar (The Metropolitan Museum of Art); and auction house chairmen, Marc Porter (Christie's), Edward Dolman (Phillips), and Amy Cappellazzo (Sotheby's); and a number of gallery owners and directors, collectors, art dealers, and New York Times journalists.
| | |
| --- | --- |
| | |
| Her Excellency Sheikha Al Mayassa bint Hamad bin Khalifa Al Thabi | |
Her Excellency Sheikha Al Mayassa bint Hamad bin Khalifa Al Thabi was chairperson of the conference and joined in on a panel discussion. Besides being among Forbes Magazine's most powerful women in the world, Sheikha Al Mayassa is chairperson of the Qatar Museum's board of trustees, and guides the vision for Qatar's heritage sites, cultural institutions, and future museums.
Among the hot-button topics discussed threaded through the two days of discussions: should larger, more prominent galleries assist small to midsize galleries become established? With real estate becoming more expensive, the costs of participating in art fairs increasing to the point of being prohibitive, and declining gallery traffic impacted by the Internet, what are small to midsize bricks and mortar galleries to do? How are new dealers discovering, reinventing, and rethinking ways of doing business? One controversial solution was suggested by New York mega-dealer, David Zwirner who is building a five story, $50 million gallery designed by Renzo Piano. Zwirner proposed charging an art-fair "tax" to top galleries like his own. While on stage during his panel discussion Zwirner asked the audience what they thought of his idea, and Marc Glimcher (C.E.O. and president of Pace Gallery) took up the challenge and yelled out, "Let's do it!" Dissidents' opinions ranged from believing the gallery business should be built on hard work and merit, to the theory that any galleries receiving help would be negatively perceived as "charity cases."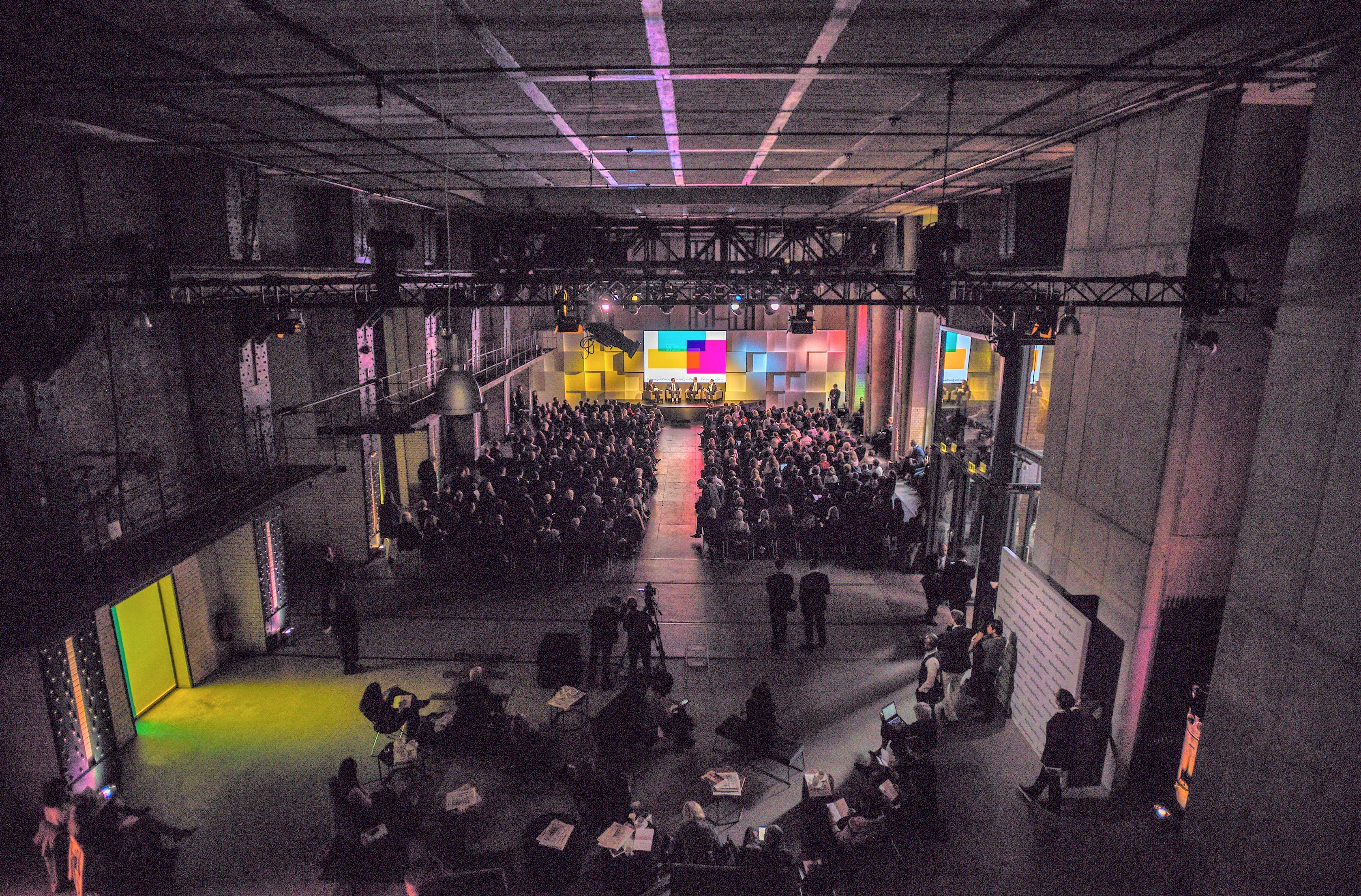 | | |
| --- | --- |
| | |
Differences of opinions were also expressed in presentations and discussions about the role and future of art museums, museum expansions, museums deaccessioning, and museum entrance fees. Museum of Modern Art director, Glenn Lowry spoke about the museum's controversial decision to demolish the American Folk Art Museum's 2001 annex on West 53rd Street in Manhattan (designed by Tod Williams and Billie Tsien) and acquired by the neighboring MoMA in 2011, to make room for MoMA's expansion. Elizabeth Diller, founding partner of Diller, Scofidio & Renfro (the architectural firm commissioned for designing MoMA's renovation and expansion), was a member of a debate panel entitled, "The Promise, and Perils of Expansion"; she noted that MoMA's decision was "totally defensible" and went to lengths to justify her opinion. A similar discussion panel questioned whether art museums should always expect the public to come to them, or are museums obligated to make more of an effort to reach the people?
There was a particularly interesting panel discussion with Tobias Meyer (art dealer and past head of Sotheby's contemporary art department), Jorge Coll (C.E.O. Colnaghi & Co.―the world's oldest commercial art gallery), and James Rondeau (Art Institute of Chicago), about the world's current preoccupation with contemporary art (and the reasons why), about supply and demand, and whether the value of contemporary art is inflated. The nuances of and reinventing the fine and decorative art auction business were deliberated in detail. Points discussed included the changing dynamics of auction houses and dealers, the future of auction houses selling online in real time, and the decline of salesroom attendance. Other topics approached were auction house guarantees, the disclosure of ownership, and the possibilities of conflicts of interest when auction houses acquire and/or act as art advisory firms and private galleries.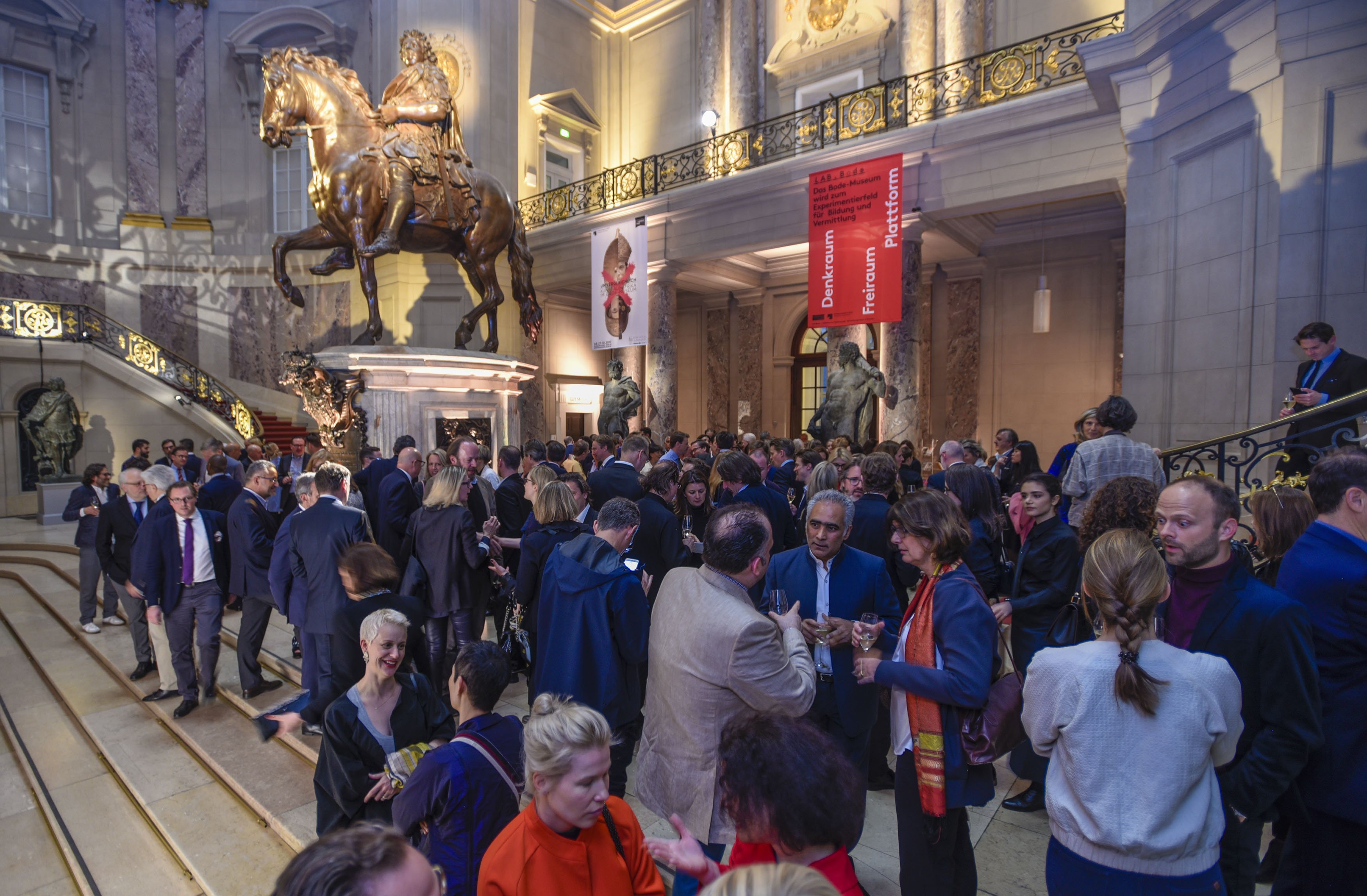 New market frontiers were also discussed with opinions about differences and distinctions between the art world and the art business. International gallerist Pearl Lam, with galleries in Hong Kong, Shanghai, and Singapore, pointed out how the Asian market was on the rise and how different Asian markets have different focuses. In addition to discussing the demand for expanding the Latin American and Islamic art markets, panelist talked about new frontiers and the need to further develop gender and ethnic equality, by bringing more female artists and artists of color into the art marketplace.
| | |
| --- | --- |
| | |
| | Art historian Karolina Stefanski and artist Ai Weiwei. Photography by the author. |
Although I believe individual artists should have had a stronger presence at the conference, there were a few artists who presented. Among them was Olafur Ellasson who, in his Berlin studio of 120 employees, produces a wide range of artworks that include painting, sculpture, installation, film and photography. Ellasson spoke about "Art Through Technology" and how essential computers are to both his work and the exposure of his work. More discussion about digital technology and virtual reality (VR) as an art form was put forth by dealer Sandra Nedvetskaia, whose production company focuses on creating virtual reality artwork with contemporary artists. The division between historically traditional art and VR-art was examined, as was how this division can be broken, how the art world is struggling with the intellectual property challenges associated with VR-art, and how younger collectors can be drawn to galleries and museums
To me the most sincere, profound, and inspiring discussion was The New York Times Berlin Bureau Chief, Katrin Bennhold's interview of artist Ai Weiwei in the session "Art in a World of Disruption." Weiwei spoke about his immigration to Germany after being held prisoner under house arrest for four years in China. He emphatically argued that good art is always political and must have "strong content." Weiwei's most recent work features refugees as the central theme with an underlying message of mankind's humanity. He spoke further of national borders and how these borders only serve to divide people.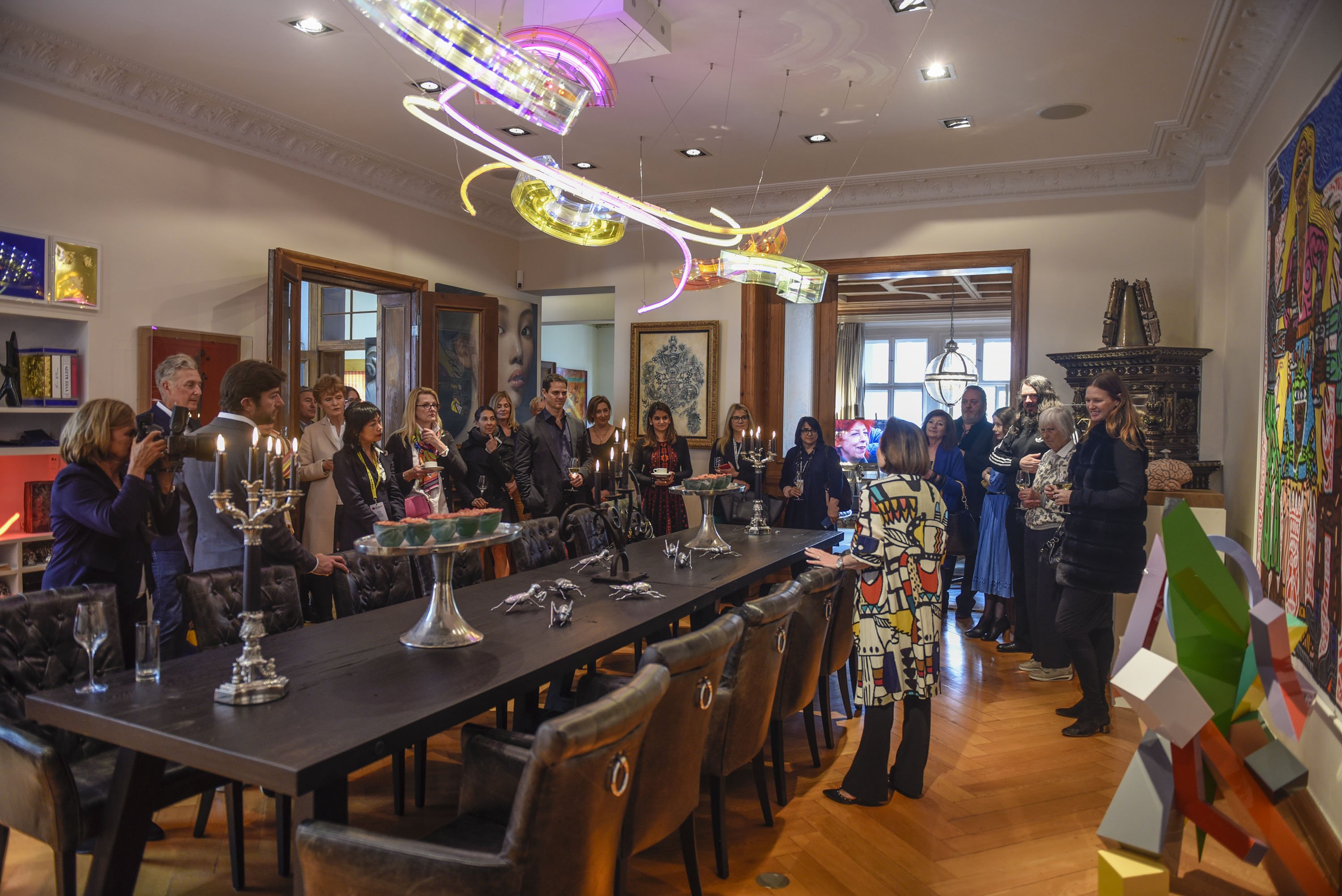 Participants were invited to join post-conference tours held during the following two days in celebration of the 14th edition of Gallery Weekend Berlin (April 27-29, 2018), which presented exhibitions and events by both established and emerging artists in 47 of Berlin's most distinguished galleries. One of the "must-see" exhibitions that opened during Gallery Weekend Berlin was at KOW Gallery. For the past decade I've been leading art and architecture tours in Cuba, consequently I was pleasantly surprised to see Havana based friends, and artist duo Los Carpinteros (The Carpenters in English) Dagoberto Rodríguez and Marco Castillo's opening show; EL OTRO, EL MISMO (The Other, The Same) which continues until July 21st.
While the conference was touted as a gathering of the art world's crème de la crème, a perception of elitism prevailed throughout the two days, reinforced by the $2,000 entry fee for the privilege of being invited and attending. The lack of diversity was counterbalanced by a whispered mood against elitism, talk of what museums are doing to discourage the common impression that they are elite institutions, and the mention of a goal to support people of color getting into the "curatorial pipeline."
Click here to view the 2018 panel discussions.
---
Michael Connors, Ph.D., has more than thirty years of experience in writing, consultation, appraisals, and teaching in the fine and decorative arts fields. A world traveler, Connors is a leading scholar in the study and documentation of Colonial-era architecture and furnishings of the Caribbean and is the author of numerous books. For more information or to contact, visit michaelconnorsinternational.com.
Unless noted, images: 2018 New York Times. All rights reserved.