Collage 20th Century Classics
605 Warren St.
Hudson, NY 12534
United States
214.828.9888
Member of the following market(s):
Texas

          Abby and Wlodek Malowanczyk opened Collage 20th Century Classics in 1986 in Laguna Beach, California. Collage is one of the most well respected and established galleries in the country and are known for their extensive collection of important architect-designed and designer furniture, objects and lighting. They are frequently published in national magazines and are included in museums worldwide.

Collage 20th Century Classics has been in Dallas, Texas since 1990 and display their range of curated collectable pieces in an 3500 square foot space in the Dallas Design District where clients come from around the world to add special items to their collections. Collage also has a 750 square foot gallery in the 10th floor of the New York Design Center, located at 200 Lexington Avenue in New York City.        
Staff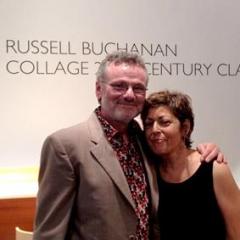 Wlodek and Abby
Principals