The Best of Day Four of The Spring Show Online
The Virtual Art and Antiques Show presented by Incollect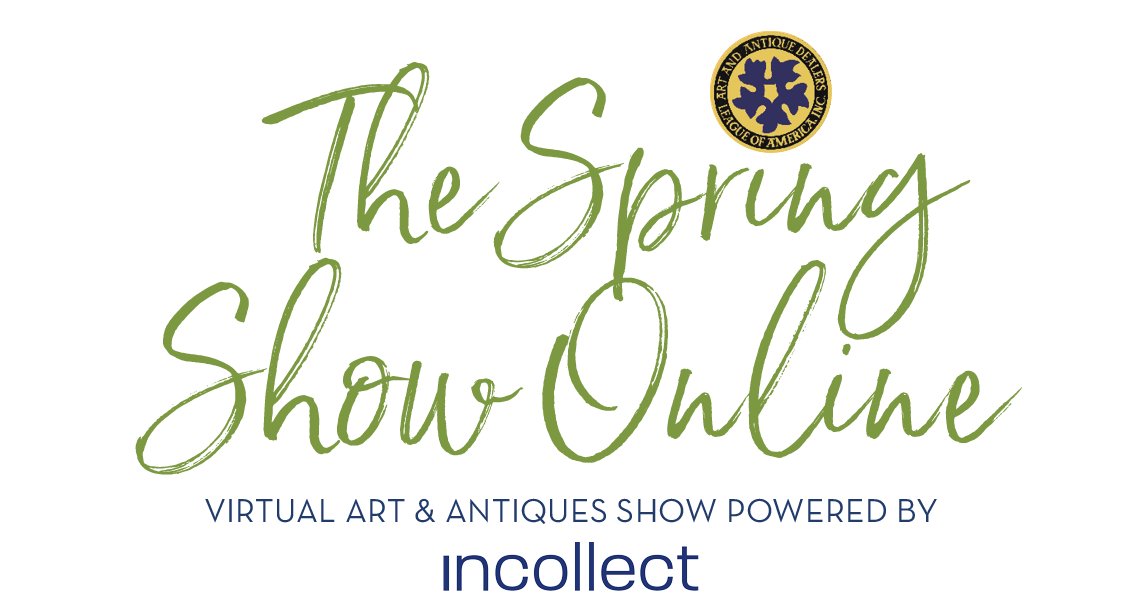 The Fourth Day of Spring
In response to the popularity and success of the Art and Antique Dealers League of America's (AADLA) Twelve Days of Christmas online show, the Twelve Days of Antiques have returned! Our online Spring Show features the highest quality art, antiques, jewelry and design — all available for purchase.
The fun twist on the Spring Show is that each dealer in the show will post one fresh piece each day, beginning May 7th and running through May 18th — if you don't tune in, you'll miss out!
The AADLA membership represents the best of the best in the business, and you can buy with absolute confidence. Enjoy our selections on this fourth day of Spring!
Victorian Period 18kt Gold Acanthus Leaf Motif Bracelet, made in England, ca. 1880. $8,800
Offered by James Robinson, Inc. For further information call 212.752.6166 or email
info@jrobinson.com.
Maud Earl (1864–1943), Champion D'Orsay, Portrait of a Fox Terrier. Oil on canvas, dated 1892.
Offered by Red Fox Fine Art. For further information call 703.851.5160 or email
tr@redfoxfineart.com.
Silver Mounted Tankard, by J.J. Betzoldt, German, Circa 1680-1700.
Offered by European Decorative Arts Company. For further information please call 516.643.1538 or email
eurodecart@gmail.com.

Lovely oil painting of cows near a pond by Edmond de Schampheleer (1824–1899). $4,500
Pair of Art Deco giltwood Bergères attributed to Paul Follot (1877–1841). French. Circa 1920s. $42,000
Set of Eight Hoop Back Gothic Windsor Side Chairs, England, c. 1825.
Neo-classical panel, wood-block printed by Jacquemart, France. Mounted on linen canvas and stretcher. $7,500
French period chain with diamonds.
Offered by Brad and Vandy Reh Fine Jewelry. For further information call 203.920.1755 or email
brad@bradreh.com.

French 19th century Limoges enamel portrait plaque depicting Oliver Cromwell.
Offered by Framont. For further information call 917.5626262 or 203.661.9675 or email framont@optonline.net.
Makara Bangle (Makaranathi). India, dated 1869.
A circa 1760 Chinese Export pseudo tobacco leaf Jardinere. $13,500
Venetian Mirror, 18th century, 71.5" x 44".
Offered by Engs-Dimitri Works of Art. For further information call 310.429.4190 or email
info@engsdimitri.com.

Gold-mounted enamel and amethyst floral spray pendant. In original case.
By Mrs. Philip Newman. English, ca. 1910.
Offered by A La Vieille Russie, Inc. For further information call 212.752.1727 or email
alvr@alvr.com.
Pier Francesco Mola, Head of a Classical Poet (Homer or Socrates), oil on canvas $40,000
Offered by Robert Simon Fine Art. For further information call 212.288.9712 or email rbs@robertsimon.com.
A limestone lingbi scholar's rock. Chinese origin. $5,200
Offered by Robyn Turner Gallery. For further information call 424.335.0105 or email robynturnr@aol.com.
Navajo silver and turquoise butterfly pin. $850
Offered by Marcy Burns American Indian Arts. For further information call 212.439.9257 or email info@marcyburns.com.
A large sterling silver Art Nouveau ice pail/wine cooler with cover, design #87 by Georg Jensen ca. 1915.
A very large

Chinese Export porcelain Famille Rose cache pot. $10,000
Offered by Earle D. Vandekar of Knightsbridge. For further information call 212.308.2022 or email
info@vandekar.com.

Andre Brasilier (b. 1929), La Nuit, 1985.
Offered by Galerie Rienzo. For further information call 212.288.2226 or email madisonart@aol.com.
9'9" x 12'2" Fine Antique Heriz Carpet, Northwest Persia, ca. 1910.
Book cover embroidered with arches, florals, doves, and bees,
British or French, ca. 1850-1870, 7.25 x 11.5 in. $5,500
Paul Guigou (18340-1871), La plaine de la Crau, effet de crépuscale, Provence
(The Plain of La Crau, Twilight Effect, Provence), 1870. $85,000
Suzuki Hiroshige II (1826-1869), from the series 100 Famous Views of the Provinces, Ōban tate-e, 1859. $9,500
Offered by Joan B. Mirviss LTD. For further information call 212.799.4021 or email
info@mirviss.com.

A pair of William IV elm open armchairs, ca. 1830.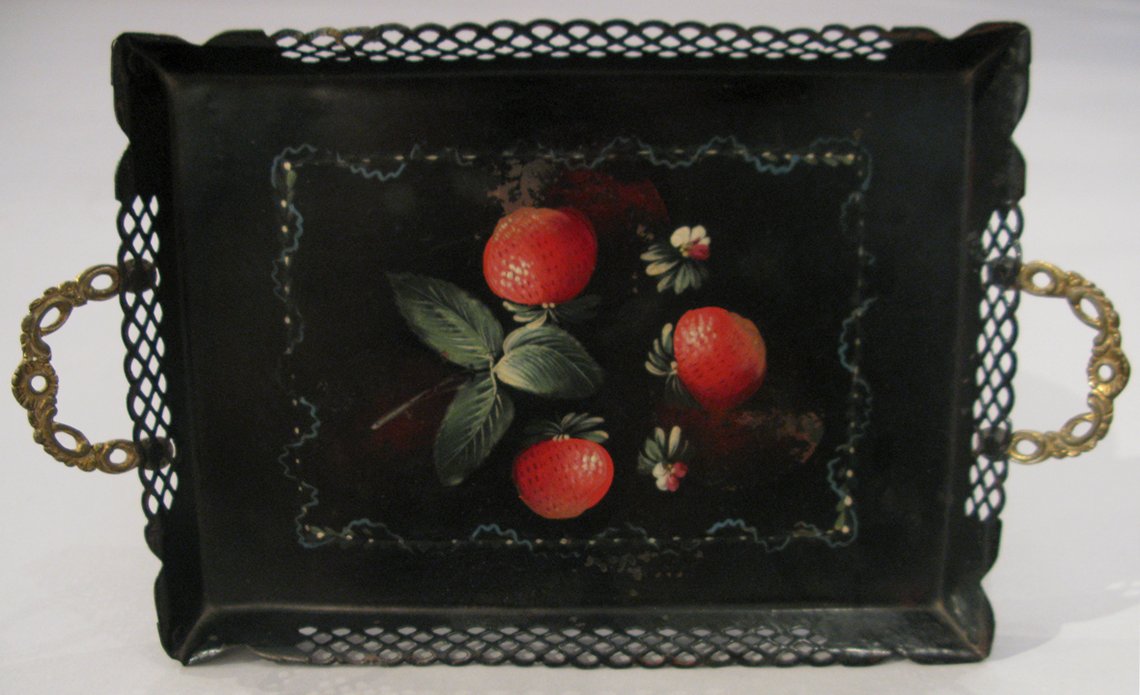 A painted tôle tray with gilded bronze handles. Milan, Italy, late 18th century.
Offered by L'Antiquaire & the Connoisseur. For further information call 212.517.9176 or email
info@lantiquaire.us.
Plate. Venice. Circa 1500. Enamel, partially gilt, polychrome.
Regency period carved figured rosewood credenza
stamped "James Winter, 102 Wardour Street", English, ca. 1815.
Reginald Marsh (1889-1954), Tugboat. Watercolor with traces of pencil on woven paper.
Offered by Schillay Fine Art, Inc. For further information call 212.861.8353 or email
richard@schillay.com.

Ship Launching Gavel. S.S. Prosperous, Howrah, India, 1918. $1,500
A Gold & Enamel Brooch of Figaro the Cat from Walt Disney's "Pinocchio", ca. 1940 by Cartier. $8,500
Offered by S.J. Shrubsole Corp. For further information call 212.753.8920 or email
jim@shrubsole.com.

Regency mahogany metamorphic table en suite with yesterday's writing table ca. 1810.
Biedermeier ash mirror with inkwork decoration, ca. 1820.
Spanish School, A Man of War, ca. 1732. Pen and brown ink and colored washes. $24,000
Ben Bauer (b. 1980), A Driftless Barn Yard at Midnight, oil on aluminum. $12,000
Offered by Rehs Galleries. For further information call 212.355.5710 or email
howard@rehs.com.

Dr. Robert John Thornton (1765–1832), The Superb Lily, 1799. $9,800
Palladian Georgian Architectural Cabinet, ca. 1730. $3,800
Offered by Yew Tree House Antiques. For further information call 212.249.6612 or email
ythantiques@yahoo.com.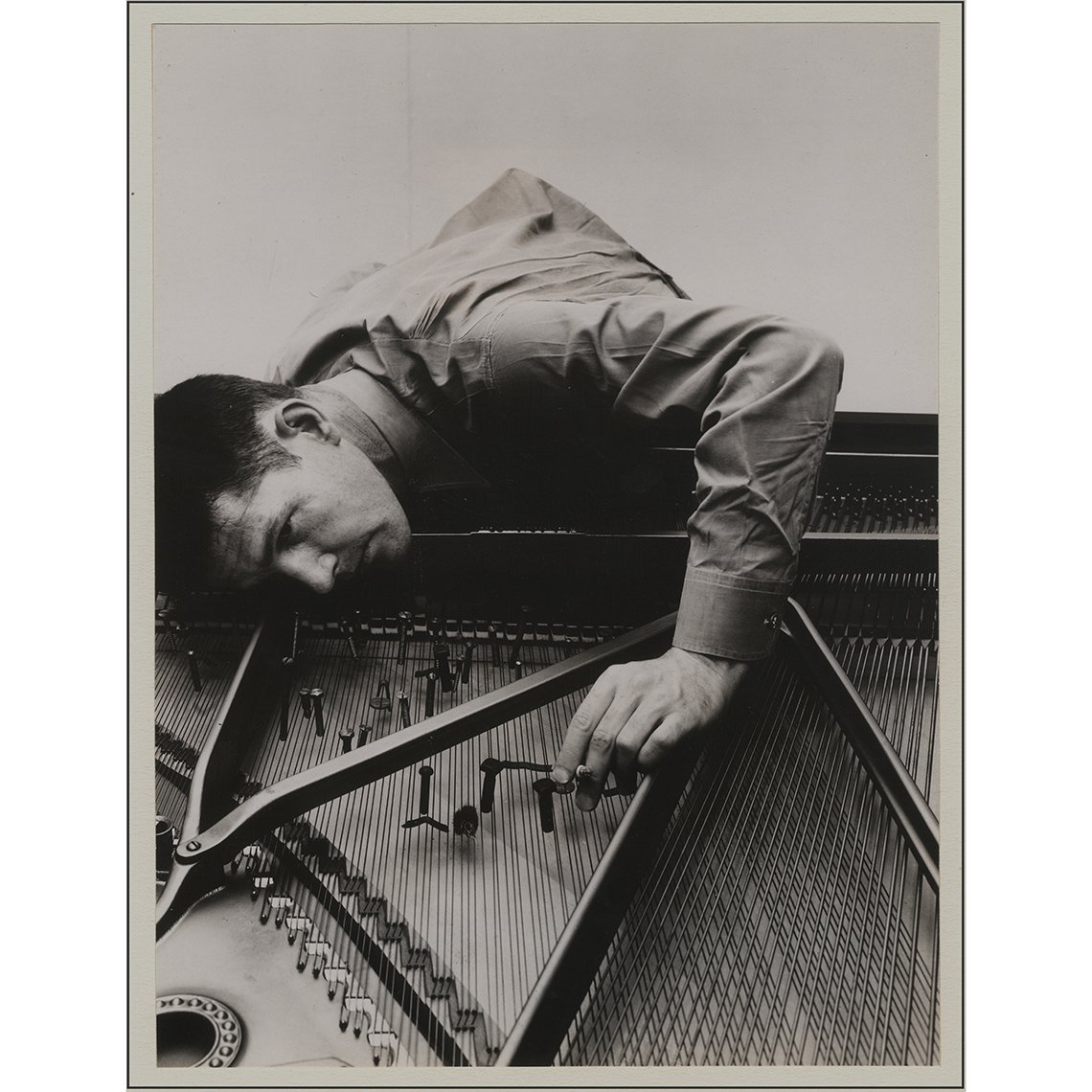 Irving Penn. The American Composer John Cage. Vintage silver print, 1946.
Offered by Paul M. Hertzmann, Inc. For further information call 415.626.2677 or email
susan@hertzmann.net.

Click Any Day Below to View More Featured Objects