Kips Bay Show House Preview, Asia Week NY, BADA, Charleston Antiques Show, Andrew Wyeth, Rembrandt and India, & More
SHOWS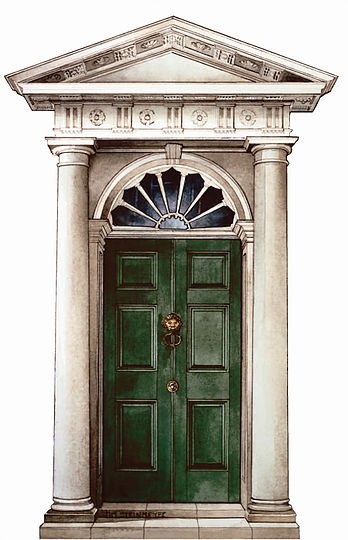 Kips Bay Pre-Renovation Celebration
March 13, 2018, 6:00-8:00 p.m.
110 East 76th Street, NYC
http://www.kipsbaydecoratorshowhouse.org/prereno
This May, more than twenty leading interior designers will decorate the rooms of a 15,000-square-foot mansion located at 110 East 76th Street in Manhattan. The reason? For the Kips Bay Decorator Show House, an annual showcase of interior design trends that raises funds for after school and enrichment programs for New York City children.
Before the designers transform the 8-bedroom, 10-bath $51 million residence, Kips Bay is hosting a Pre-Renovation Celebration. This much anticipated tradition is where designers, industry leaders, and Kips Bay supporters gather for a "sneak peek" at the house in its raw form. Among the designers to participate in the May show house are Bunny Williams, Drake | Anderson, Juan Montoya Design, Mark D. Sikes, Mark Hampton, Pavarini design, and Scott Sanders.
BADA
March 14-20, 2018
Duke of York Square,
King's Road, London
Founded in 1918, BADA (The British Antique Dealers' Association) is the leading trade association for the fine art, design and antiques community in England. For more than 25 years, the organization's annual fair has been the Spring highlight for the fine art, design and antiques community, showcasing beautiful objects of outstanding quality from 100 of the UK's finest dealers.
BADA 2018 offers collectors, curators, art professionals and interior designers from across the world, the chance to meet BADA dealers, benefit from their extensive expertise and purchase exceptional pieces of traditional, modern and contemporary art and antiques. Every item has been carefully vetted for quality and authenticity.
Asia Week New York
March 15-24, 2018
Editorial postscript: Dealers participating in this year's Asia Week reported a combined sales total of $169,819,000. This figure includes reporting by 41/45 galleries and four auction houses.
Spring is just around the corner and, for Asian art lovers, that conveys a very special sign: Time for Asia Week New York 2018! Celebrating its 9th anniversary, the spectacular ten-day event launches on March 15 and showcases 45 individually curated exhibitions spread throughout some of New York's most illustrious galleries. Says Christina Prescott-Walker, Chairman of Asia Week New York 2018 and Senior Vice President, Division Director Asian Art and Decorative Arts at Sotheby's: "The radiant treasures of Asia Week New York always bring an energy and fission to the art scene, making it one of this great city's revered traditions." For a list of participating galleries, click here.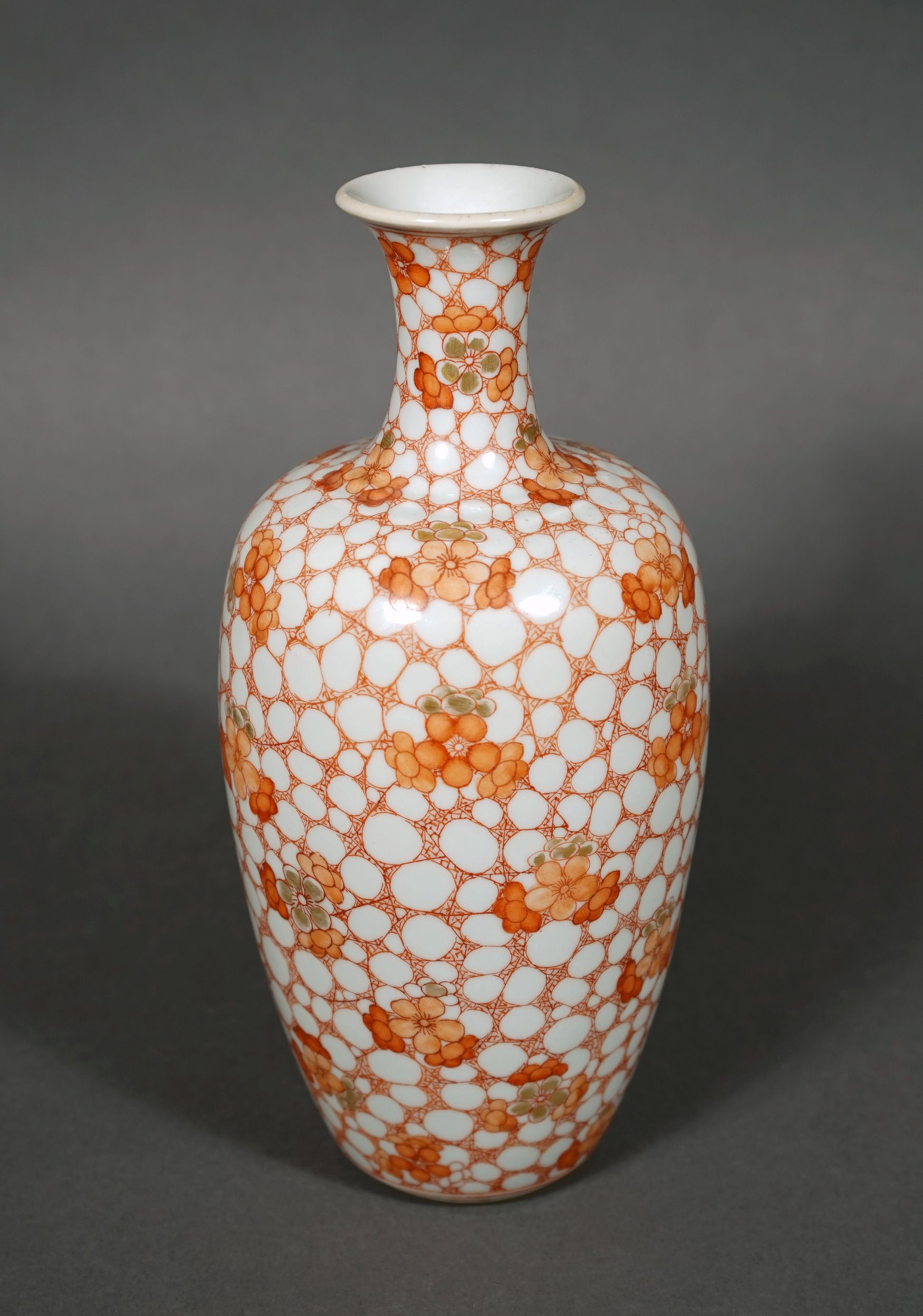 From around the globe, Asia Week New York pulls together a top-drawer who's who of international Asian art specialists. Also participating are five major auction houses- Bonhams, Christie's, Doyle, Sotheby's and iGavel-plus 19 world-class museums and Asian cultural institutions.
Asia Week New York exhibitions are free and open to the public, and promise the rarest and finest examples of Asian porcelain, jewelry, textiles, paintings, ceramics, sculpture, bronzes, prints, photographs and jades from every quarter and period of Asia.
Above: Kyoko Ibe (b. 1941), Once upon a time, 2017. Washi paper, minerals, and ink. Pair of 6-panel folding screens. 63 x 142 inches each (160 x 360 cm). Courtesy Erik Thomsen Gallery, which will feature the work of two living artists. Right: Chinese Iron Red and Gilt Porcelain Amphora Vase, Kangxi period, AD 1662-1722. 9 H. 7/8 in. Courtesy Ralph M. Chait Galleries, Inc., NYC.
Charleston Antiques Show
March 16-18, 2018; preview party: March 15
Charleston Gaillard Center
95 Calhoun Street, Charleston, S.C.
http://www.historiccharleston.org/blog/events/category/charleston-antiques-show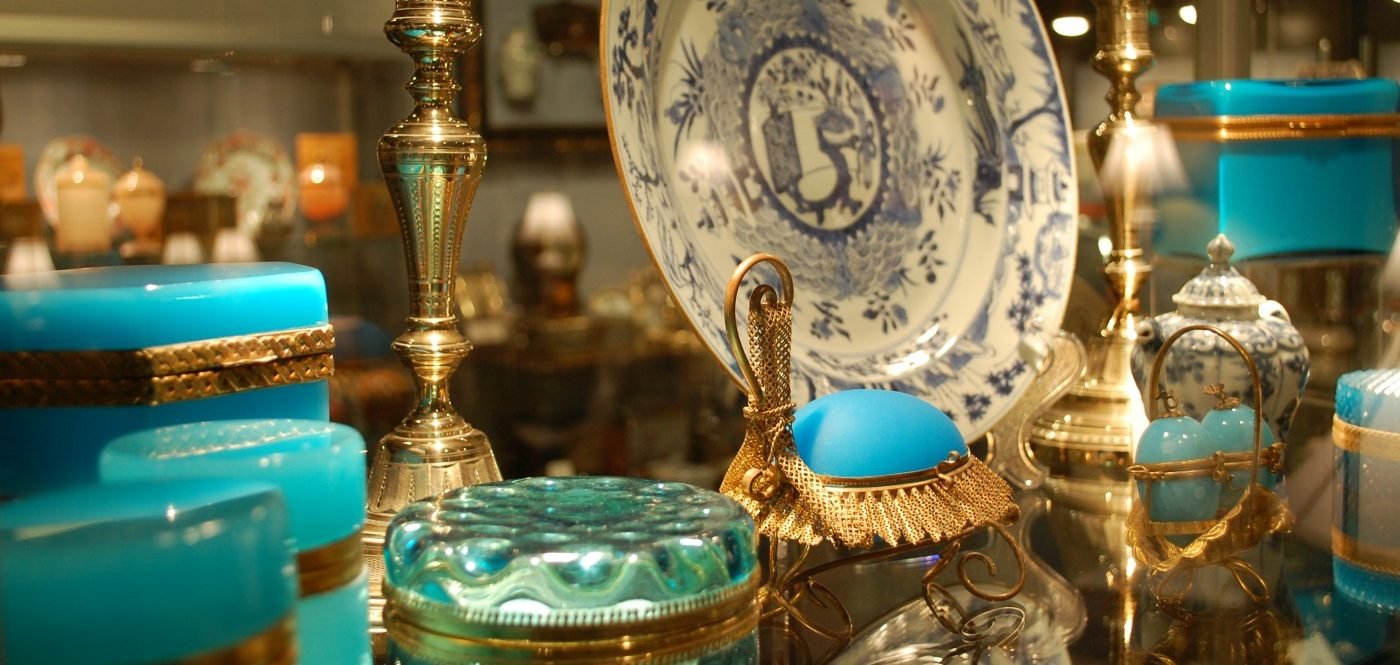 Inspired by the rich historical, architectural and cultural heritage of Charleston, the annual Charleston Antiques Show is a premier destination for collectors and enthusiasts who enjoy seeing and learning about incorporating antiques into modern-day decor. The Antiques Show is a showcase of 17th- to 20th-century English, European, and American period furnishings, decorative arts and fine art, architectural elements, garden furniture, vintage jewelry, and silver offered by leading dealers and galleries. Click here to view the show catalogue.
This year's Honorary Show Chair is designer Richard Keith Langham, known for creating pedigreed rooms grounded in tradition with a fresh and imaginative approach. Continuing the show's design thread, the "Intimate Talks with Design in Mind" program presents four of the country's most renowned designers in an intimate salon setting. Featured designers include Thomas Jayne, Gil Schafer, Beth Webb, and Marshall Watson. Each lecture will be followed by a book signing and reception.
EXHIBITIONS
Rembrandt and the Inspiration of India
March 13–June 24, 2018
J. Paul Getty Museum at the Getty Center, Los Angeles, CA
Left: Shah Jahan (detail), ca. 1656-58. Rembrandt Harmensz van Rijn (Dutch, 1606-1669). Dark brown ink and dark brown wash wit scratching out on Asian paper toned with light brown wash, 22.5 x 17.1 cm. The Cleveland Museum of Art, Leonard C. Hanna, Jr. Fund (1979.39). Photograph © The Cleveland Museum of Art. Right: Juihar Sinah Bundela Kneels in Submission to Shah Jahan (detail), ca. 1630. Bichitr (Mughal active 1615-1650). Gouache and gold on paper, 39 x 273 cm. Trustees of the Chester Beatty Library. Image © Trustees of the Chester Beatty Library, Dublin (CBL In 07A.16). Text and design © 2018 J. Paul Getty Trust.
Among the most surprising aspects of Rembrandt's prodigious output are twenty-three surviving drawings closely based on portraits made by artists working in Mughal India. These drawings mark a striking diversion for this quintessentially Dutch "Golden Age" artist, the only time he made a careful and extensive study of art from a dramatically different culture. The exhibition explores for the first time the artist's Mughal drawings, exhibiting them alongside the Mughal miniature paintings that inspired them to assess the impact of Indian art and culture on Rembrandt's artistic interests and working process as a draftsman.
"Rembrandt may be one of the most famous painters in European art history, but there are still remarkable discoveries to be made about his work," says Timothy Potts, director of the J. Paul Getty Museum. "This exhibition is a case in point, demonstrating how Rembrandt turned to the art of India to produce some of his most exotic and intriguing images. This vivid example of cultural exchange reminds us how artists on different continents take inspiration from one another, a reality that of course continues to this very day."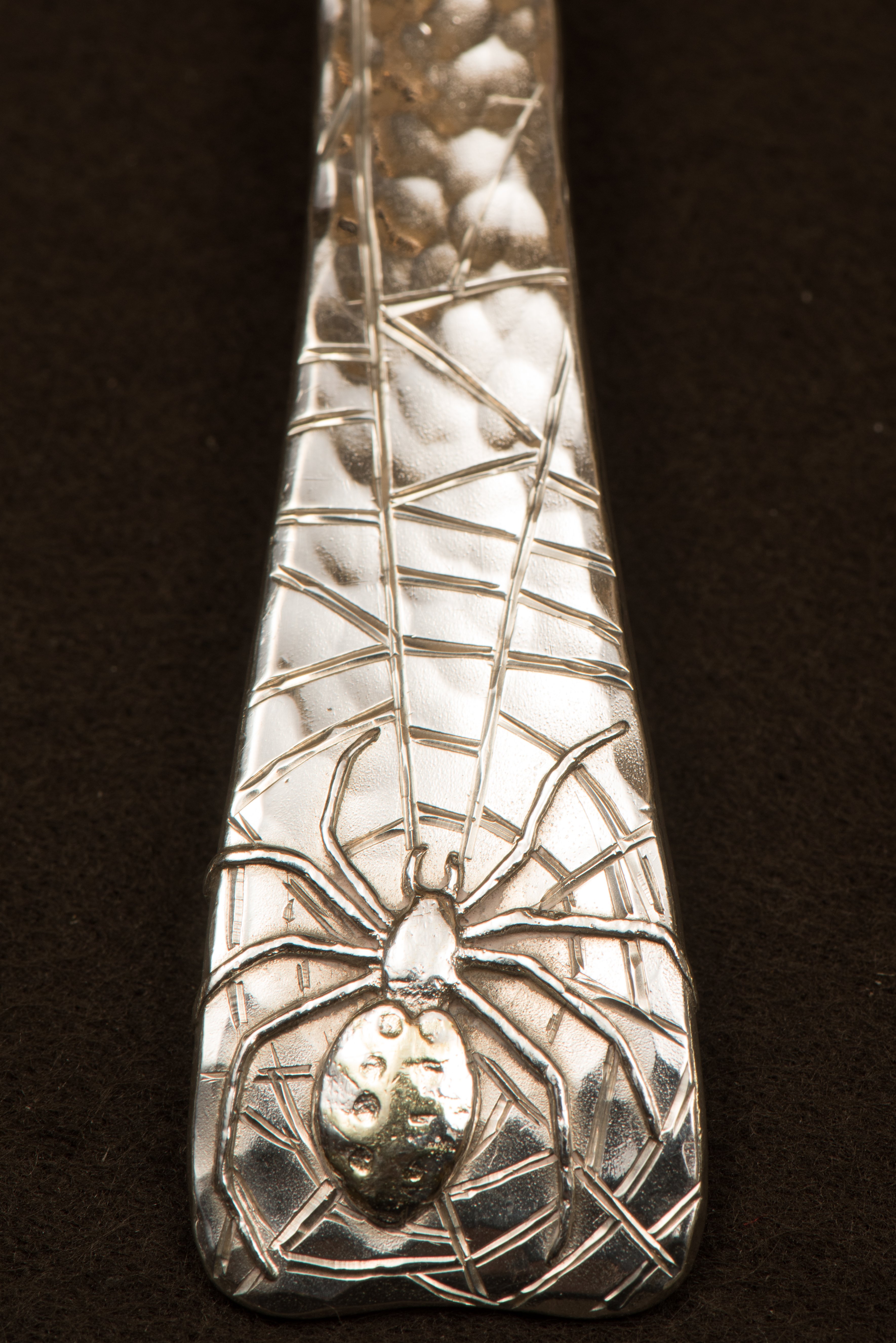 In the Garden
March 17-August 26, 2018
Pizzagalli Center for the Arts
Shelburne Museum, Shelburne, Vermont
In the Garden examines the influence flowers and insects have had on art and material culture around the world over the course of five centuries. "The diverse selection of art and design featured in this exhibition reflects the beauty and complexity of the flora and fauna found in gardens," says Kory Rogers, curator of the exhibition. Eighty percent of all plants on Earth produce beautiful fragrant flowers to attract insects, which in turn act as pollinators. Over the course of millennia, this symbiotic relationship has resulted in the evolution of an endless array of colors and shapes of both flowers and insects.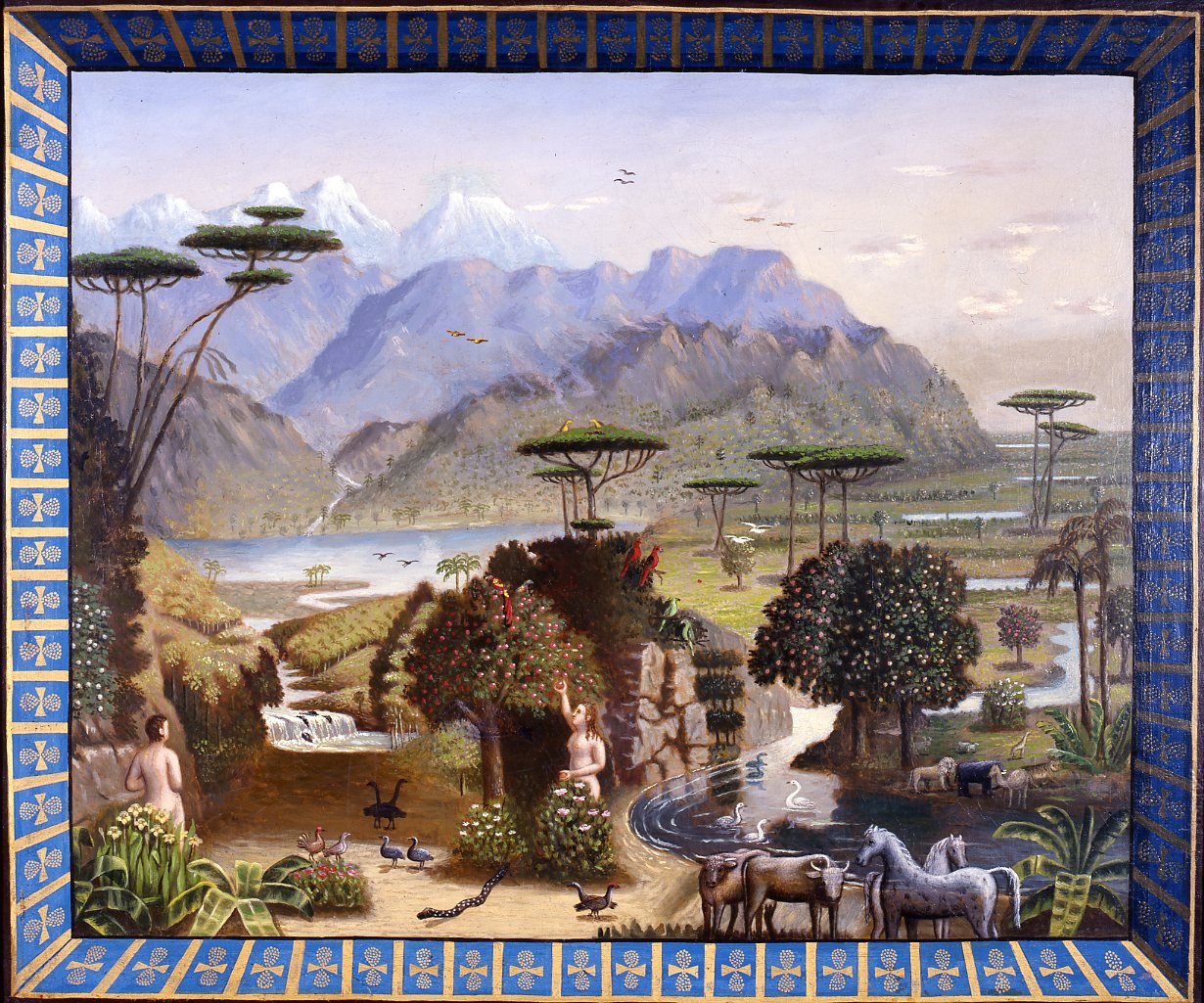 Featuring a mix of fine art, textiles, jewelry, and the bodies of actual insects, this exhibition combines historical objects from the museum's permanent collection with thought-provoking works by contemporary artists. The exhibition is structured into three thematic sections: "Flower Power: Desire, Love, and Sentiment" (the allure of flowers and their hidden romantic meanings); "Everlasting Blooms" (broad range of floral-inspired jewelry, housewares, and garden furniture); and "Invasive Species: Insects in the Home" (the artist and designers who find inspiration in the intricate anatomy of bugs for chic art and decoration).
Above: Tiffany & Co. and Edward C. Moore, Selections from Lap-Over-Edge Silver Flatware Service, detail, ca. 1883 and ca. 1958. Silver, gold, copper, brass, and steel. Gift of Dundeen B. Catlin in honor of her grandmother, Electra Havemeyer Webb, 2014-12.12. Photography by Andy Duback. Right: Erastus Salisbury Field, Garden of Eden, 1865. Oil on canvas, 35 x 41 1/2 in. Collection of Shelburne Museum, Gift of Mr. and Mrs. Dunbar W. Bostwick. 1959-266. Photography by Bruce Schwarz.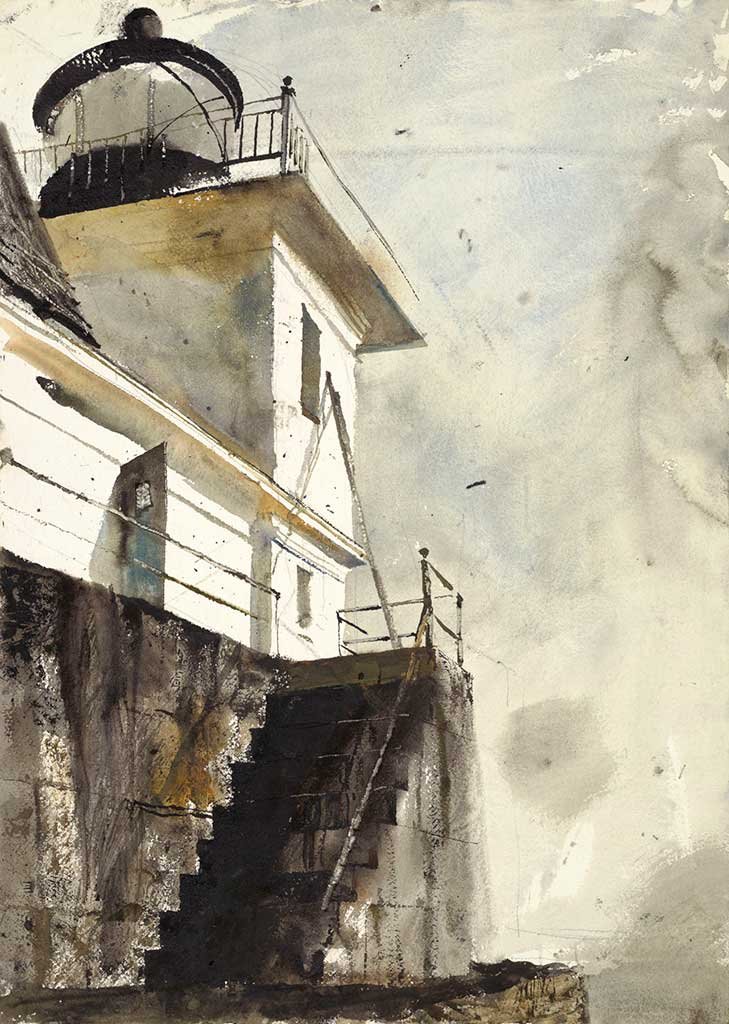 Never Before Exhibited Andrew Wyeth Works:
Andrew Wyeth: Temperas and Studies from the Wyeth Collection
March 17-October 21, 2018
Andrew Wyeth in Rockland
March 17-November 4, 2018
Farnsworth Art Museum, Rockland, ME
Wyeth made occasional painting sojourns to Rockland between 1939 and 1989 and, while Rockland is not a major theme of Wyeth's work, these paintings document Rockland's architecture and industrial past. Many of the sites he painted are now recognized on the National Register of Historic Places. The show will include many works that have never been exhibited before.
The tempera and studies exhibition welcomes home a group of Andrew Wyeth's works on loan to the Brandywine River Museum of Art and the Seattle Art Museum for Andrew Wyeth: In Retrospect. This exhibition pairs several temperas with studies that provide a window into Wyeth's process and includes Wyeth's final tempera, Goodbye, My Love, which he completed towards the end of 2008, of which only the study has been shown in the past.
OF NOTE
Spring Seminar
Stitching a Southern Identity: Defining Female Culture in the Early South
March 16-17, 2018
MESDA, Winston-Salem, N.C.
http://mesda.org/program/spring-seminar
Stitching a Southern Identity will explore needlework executed by girls and women in early America. Few decorative or utilitarian forms were as expressive or as vital to a women's life as the needle arts, providing a source of artistic outlet at a time in American history when few others were available for females. Stitched handcrafts were not considered on par with the fine arts of painting and sculpture, fields that were generally male-defined and male oriented.