Events of the Week: PAD Paris, The Photography Show, Boston Design Week, Kips Bay President's Dinner, Rockwell Kent, & More
SHOWS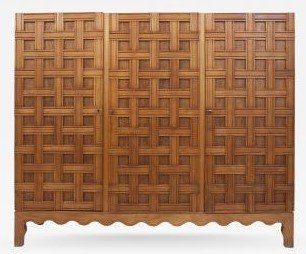 PAD Paris
April 4-8, 2018
Jardin des Tuileries, Paris
https://www.pad-fairs.com/paris/en
PAD, the pioneering event for Art and Design aficionados and collectors, has, for the past 22 years, been reinventing the Cabinet d'Amateur and the notion of eclecticism, anticipating the esthetic aspirations of its time. Season after season, it offers an intimate cocoon to those who have made decorative arts and design the core of their collection, driven by passion, and heritage.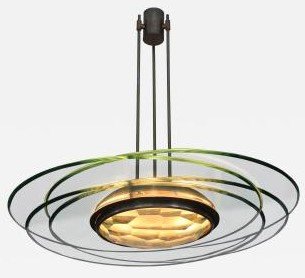 Every edition evolves in aim to create an unprecedented dialogue between modern art, historical and contemporary design and jewelry. This year will give greater room to Primitive Art, and will highlight the vitality of raising such perspectives. The engaging aspect of PAD is its invitation to enter a personal collection, conceived by a selection of local and international art dealers – all of whom are leaders in their fields, eager to address each passionate collector in a unique manner. In this salon, mind is enlivened and imagination is exhilarated, as entering a place where the contemporary taste for 20th and 21st Century decorative art is born.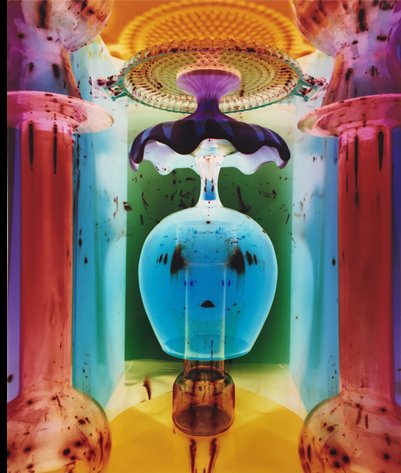 The Photography Show, AIPAD
April 5-8, 2018
Pier 94, NYC
https://www.aipadshow.com

This year, AIPAD (Association of International Photography Art Dealers) is holding the 38th annual edition of The Photography Show. One of the world's most prestigious annual photography events, The Photography Show is the longest-running and foremost exhibition dedicated to the photographic medium, offering a wide range of museum-quality work, including contemporary, modern, and 19th-century photographs as well as photo-based art, video, and new media. More than 100 leading fine art photography galleries from around the world, including the U.S., Europe, Asia, Canada, Mexico, the Middle East, and South America, will present a range of museum-quality work within four sections of the show: AIPAD members, new exhibitors, young galleries, and book dealers and publishers.
Right: Robert Calafiore, Untitled (Still Life #14), 2017. Courtesy of ClampArt, New York City; courtesy of AIPAD.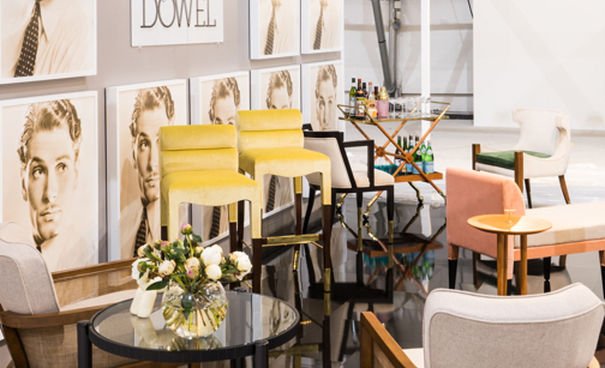 Boston Design Week
April 4-15, 2018
Greater Boston, Mass.
www.BostonDesignWeek.com
www.AD2021Home.com
Boston Design Week is a 12-day, citywide design festival that seeks to increase public awareness and appreciation of all aspects of design, foster recognition of the vital role design plays in our lives, and attract new audiences to a wide array of design industries and organizations.
In its 5th year, Boston Design Week again features a wide array of programs and events across the design spectrum. With a theme of "Now, New, Next!", the week is comprised of more than 70 programs and events, from architecture and interior design to product design, student fabrication labs, museums, and technology, and urban planning. All programs are open to the public and most are free of charge. Events are held throughout Boston in multiple neighborhoods and in numerous cities and towns in the greater Boston area. Design Week culminates with AD20/21 HOME & The Boston Print Fair. The April 12th gala preview and opening night will benefit the American Society of Interior Designers New England Chapter Scholarship Fund.
Antiques on the Hudson at Lyndhurst
April 7-8, 2018
Lyndhurst Mansion, 635 South Broadway, Tarrytown, NY;
http://barnstar.com/lyndhurst.htm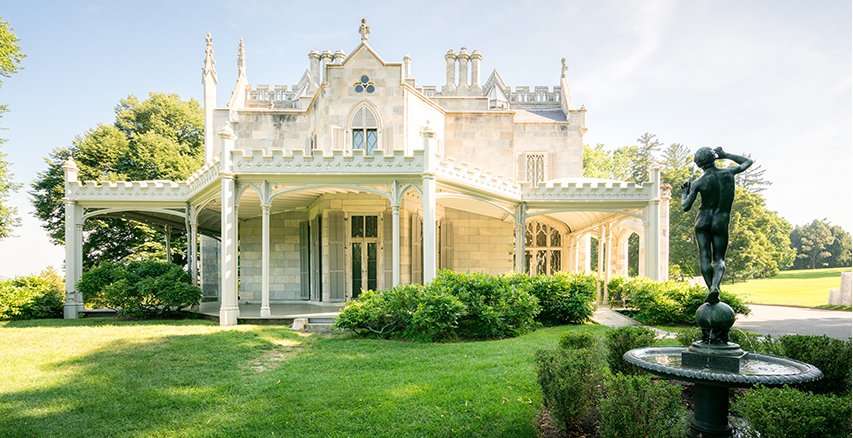 The first annual Antiques on the Hudson at Lyndhurst will take place at the 1838 historic Lyndhurst Mansion during its season opening and Spring Blossoms Flower Show. Antiques on the Hudson will showcase glorious garden décor, period furnishings, estate and designer jewelry, fine and folk art, mid-century modern and more in a festive, carpeted, chandelier adorned and climate-controlled tent pavilion at the Carriage House.
On Saturday, April 7, author, appraiser, and auctioneer of decorative and fine arts, Leigh Keno, will lead a walking tour of the show entitled, "The Hudson River Valley and New York." On Sunday, attend "Jewels in Bloom," where Rago Art & Auctions of Lambertville, NJ, will present an enlightening talk and complimentary jewelry evaluation. Only 24 miles north of Midtown Manhattan, Lyndhurst is considered by many to be the most important American home of the 19th century.
Above left: Edward Wormley, Elegant sofa/daybed, ca. 1950. Walnut, cane, fabric, steel; H. 28, W. 79 ¼ in. Courtesy Glen Leroux, exhibiting at Antiques on the Hudson at Lyndhurst. Above: Lyndhurst Mansion.
Kips Bay Annual President's Dinner
April 9, 2018
Cipriani, 42nd Street, NYC
http://www.kipsbay.org/presidentsdinner
James Druckman, Kips Bay board of trustees president, will welcome guests to this year's Kips Bay Boys & Girls Club President's Dinner fundraiser. This annual black-tie event is where New York's leading interior designers and influencers rub shoulders; funds raised benefit Kips Bay Boys and Girls Club.
This year's Lifetime Achievement recipient is designer David Easton. Bunny Williams and Jamie Drake are this year's dinner chairs, with vice-chairs Jesse Carrier, Dan Calkins, Alexa Hampton, Mara Miller, Kathryn Prounis, and Christopher Spitzmiller . The event honors Manhattan's interior design education institutions: Pratt Institute, FIT, NYSID, Parsons, and SVA.
OF NOTE
Dwell on Design
April 5-7, 2018
Los Angeles Convention Center, Los Angeles, California
https://www.dwellondesign.com/en
Dwell on Design is a magnet for architecture and design professionals working in residential, contract, and hospitality design. The exhibition and conference feature the best in modern furnishings, lighting, accessories, outdoor and design materials.
SYMPOSIUM
Newport Symposium: Great Collectors: Taste, Passion & Patronage
Jane Pickens Theater, Newport, R.I.
April 26-29, 2018
www.NewportMansions.org
Register now for the 26th annual Newport Symposium, Great Collectors: Taste, Passion & Patronage, held Thursday, April 26 to Sunday, April 29, 2018, debuting a new weekend schedule, new venue and, for the first time, a one-day registration option. The Newport Symposium, presented by The Preservation Society of Newport County, is New England's preeminent convening of national and international experts in the fine and decorative arts.

Full registration for the Newport Symposium includes all lectures and presentations, Thursday guided tours, lunch on Friday and Saturday, opening reception, private dinner at The Breakers on Saturday evening, and Sunday morning reception. Participants also receive complimentary admission throughout the weekend to the Preservation Society's houses and the special exhibition Bohemian Beauty: The Aesthetic Movement and Oscar Wilde's Newport at The Galleries at Rosecliff. To register, call 401.847.1756 or visit www.NewportMansions.org/Learn/Newport-Symposium.
Right: Sir John Soane's Museum, part of an upcoming 2018 Newport Symposium presentation by Bruce Boucher, director of the Sir John Soane's Museum. Photography by Derry Moore.
EXHIBITIONS
Photographers Among Us
April 7-July 31, 2018
Addison Gallery of American Art, Andover, Mass.

Tracing the evolution of American documentary photography from the 19th century to the present day, Photographers Among Us mines the Addison's rich holdings to explore the power of photography to capture history, shape public opinion, and deepen Americans' understanding of events around the world and at home.
Bringing together works by lauded photographers including Berenice Abbott, Richard Avedon, Margaret Bourke-White, Walker Evans, Robert Frank, Lewis Hine, Danny Lyon, Bill Owens, and Gordon Parks, Photographers Among Us poses questions about authenticity and the ability of photography to illuminate social movements and catalyze change, providing context to the current rise of citizen-journalists who are documenting and broadcasting their experiences to an online audience via their smartphones.
"This exhibition serves as a timely examination of the great American tradition of documentary photography," said Judith F. Dolkart, The Mary Stripp and R. Crosby Kemper Director of the Addison Gallery of American Art. "The Addison's deep holdings in this area provide a forum for discussing the relevance of the lens in capturing critical moments—episodes that may change the course of events. We look forward to guiding visitors and students through the evolution of photojournalism in order to provide context and insight into documentary practice today."
Above: Bill Owens, I enjoy giving a Tupperware party in my home. It gives me a chance to talk to my friends. But really, Tupperware is a homemaker's dream, you save time and money because your food keeps longer. From Suburbia, 1972, print 1988, gelatin silver print, Addison Gallery of American Art, Phillips Academy, Andover, Massachusetts; Gift of Katherine D. and Stephen C. Sherrill (PA 1971, and P 2005, 2007, 2010; 2006.77.55_14A).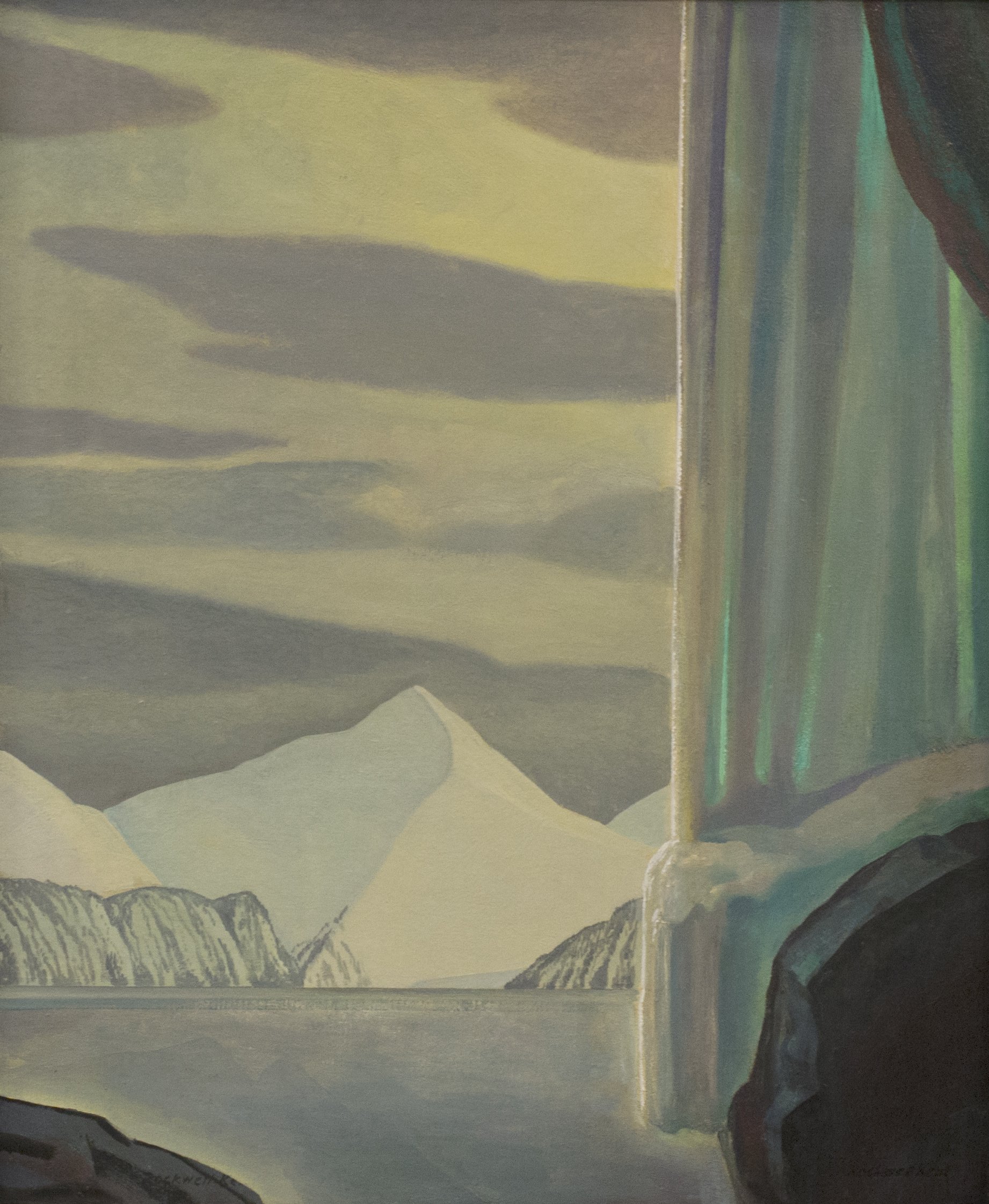 Rockwell Kent: Prints from the Ralf C. Nemec Collection
& A Life and Art of His Own: Paintings from the North Country
April 8-July 22, 2018
The Hyde Collection, Glens Falls, NY
https://hydecollection.org
On April 8, The Hyde Collection will open two exhibitions featuring nearly 90 images of Rockwell Kent's works in three mediums. Kent was an author, illustrator, painter, printmaker, and ceramicist. He studied architecture at Columbia University, painted under William Merritt Chase at Shinnecock Hills School, and studied painting with Robert Henri at the New York School of Art with classmates that included George Bellows and Edward Hopper.
Kent traveled extensively to Greenland, Tierra del Fuego, Newfoundland, Alaska, and other remote locations, transporting viewers to the rugged extremes of wilderness. His distinctive style emerged in the early 1900s and seemed inspired by the grand landscapes of the cold, bleak climes he found among the faraway mountains to which he traveled. Many of his works were centered on the inherent good of man and nature, and the relationship between them.
Right: Rockwell Kent (1882 - 1971), Frozen Fall, Alaska, 1919. Oil on canvas, mounted on panel, 34 x 28 ¼ inches. Plattsburgh State Art Museum (78.1.5).
Sultry Night: Selected Works by Grant Wood
Through June 24, 2018
Des Moines Art Center, Des Moines, Iowa
https://www.desmoinesartcenter.org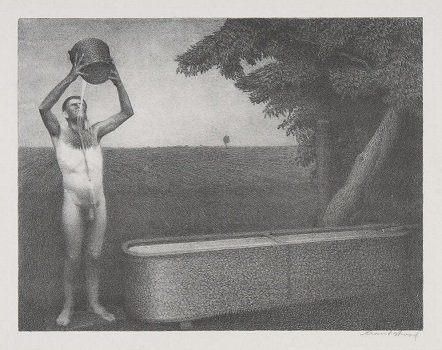 Left: Grant Wood (1891-1942), Sultry Night, 1937. Lithograph on paper, 11 ⅝ x 15 inches. Des Moines Art Center Permanent Collections; Gift of Mr. and Mrs. Fred S. Hird, Minneapolis to the Fred and Mary C. Hird Memorial (1967.22). Photo credit: Rich Sanders, Des Moines. Sultry Night, one of the prints Wood created during this period, sparked controversy for its depiction of a farm hand bathing nude at a trough by moonlight. The work's seductive, homoerotic nature led to questions regarding Wood's sexuality. The United States Postal Service deemed the print pornographic and refused to deliver it. As a result, the lithograph's edition was limited to one-hundred impressions—from a typical run of two-hundred and fifty— and it was only sold in New York. Despite this, Wood completed a painting of the same scene and title. However, after the painting was rejected from an international art exhibition, Wood, in exasperation, burned the section of the painting which featured the male nude and sold the remaining half to a family in Madison, Wisconsin, where it has remained for over half a century.
In 1934, Grant Wood was asked to join the Associated American Artists (AAA)—a new business venture headquartered in New York, whose aim was to sell affordable prints to the masses in department stores and through mail-order catalogs. Wood admired the program's democratic mission and accepted the invitation. In 1937, he produced his first lithograph, Tree Planting Group, which was priced at five dollars through the AAA. The artist eventually executed nineteen lithographs for the program.
Sultry Night: Selected Works by Grant Wood features the suite of nineteen lithographs Wood completed for the AAA, and, in addition, the rarely seen Sultry Night painting, on loan from Wisconsin. This marks the first time the painting has been publicly exhibited in Iowa. Also on view are early Impressionist paintings of the Iowa landscape by Wood produced in the early 1920s.
MUSEUM NEWS
Mennello Museum of American Art
Receives Largest Gift in its History
https://www.mennellomuseum.org
On May 1, 2018, the Mennello Museum of American Art will receive its largest gift ever from founder Michael A. Mennello. The gift, comprised of 14 paintings, 5 sculptures, and a permanent loan of 20 American Impressionist paintings is valued at $8,750,000.
In honor of his late wife, Michael A. Mennello has promised extraordinary gifts of art from his private collection to the museum. This generous gift will greatly enhance the permanent collection with examples of the finest work by critical American artists associated with the Ashcan School of art, the Pennsylvania Academy of Fine Arts, and the Arts Students League, New York. With this gift, Mayor Dyer announced his support for an extended term agreement with the museum from 30 consecutive years to 60 (from 2028 to 2058) and support plans with a commitment to allow for Museum expansion on adjacent city-owned land that would allow the current museum size to quadruple.