The Best of Day Nine of The Spring Show Online
The Virtual Art and Antiques Show presented by Incollect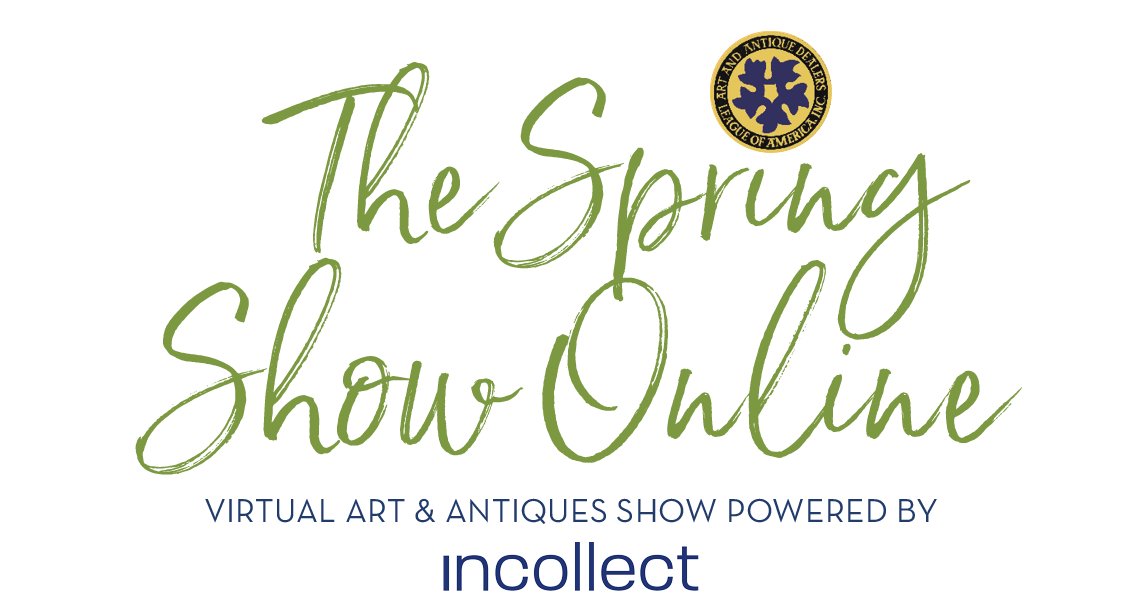 The Ninth Day of Spring
In response to the popularity and success of the Art and Antique Dealers League of America's (AADLA) Twelve Days of Christmas online show, the Twelve Days of Antiques have returned! Our online Spring Show features the highest quality art, antiques, jewelry and design — all available for purchase.
The fun twist on the Spring Show is that each dealer in the show will post one fresh piece each day, beginning May 7th and running through May 18th — if you don't tune in, you'll miss out!
The AADLA membership represents the best of the best in the business, and you can buy with absolute confidence. Enjoy our selections on this ninth day of Spring!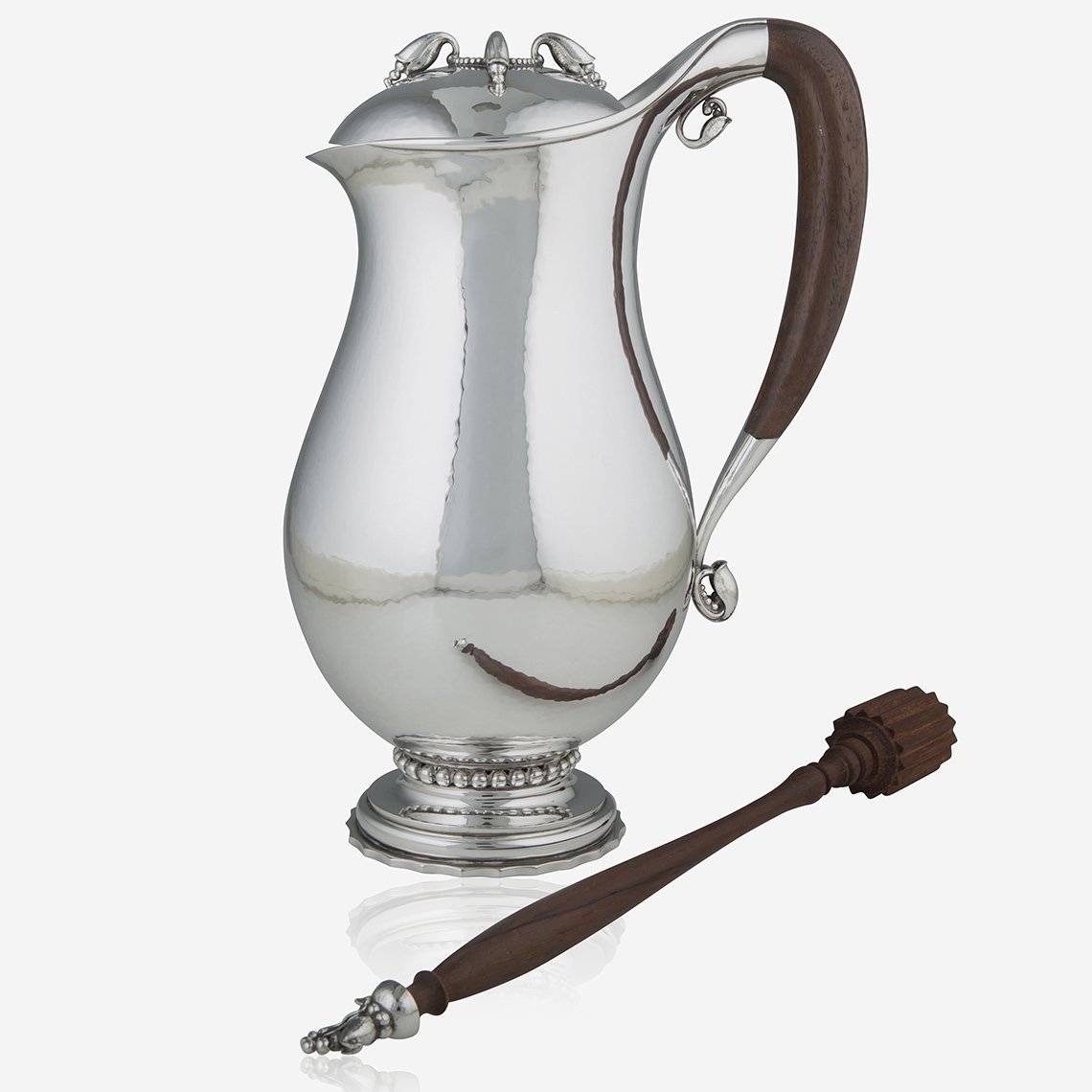 A sterling silver chocolate pot with a mahogany handle and a silver mounted rosewood stirrer.
Design #460B by Georg Jensen from 1925.
"Chasses de Compiègne" Panoramique, The Quarry, designed by painter Carle Vernet.
Wood-block printed by Jacquemart, Paris, 1812-1815. $65,000
Borghese di Piero, Baptism of Christ, tempera on panel. $55,000
Offered by Robert Simon Fine Art. For further information call 212.288.9712 or email rbs@robertsimon.com.
Third Republic period 18kt gold and enamel plaque earrings, marked: AL. Made in France, circa 1870. $14,000
Offered by James Robinson, Inc. For further information call 212.752.6166 or email
info@jrobinson.com.
Ramon Pichot (1924-1996), Bodegón or Still life with plate of fruits.
Oil on canvas; signed; titled and signed on verso.
Offered by Framont. For further information call 917.5626262 or 203.661.9675 or email framont@optonline.net.
Renaissance revival mirror with Arms of Lorraine, French, ca. 1875.
Offered by European Decorative Arts Company. For further information please call 516.643.1538 or email
eurodecart@gmail.com.

Tropical Palm & Banana Trees. George Ehret, London, 1750. $1,800 each
Ohara Koson (1877-1945), Unusually large shikishiban, 1935. $1,250
Offered by Joan B. Mirviss LTD. For further information call 212.799.4021 or email
info@mirviss.com.

Two-color gold and translucent enamel egg-form hanging bell push b
y Fabergé,
workmaster H. Wigström. St. Petersburg, ca. 1915.
Offered by A La Vieille Russie, Inc. For further information call 212.752.1727 or email
alvr@alvr.com.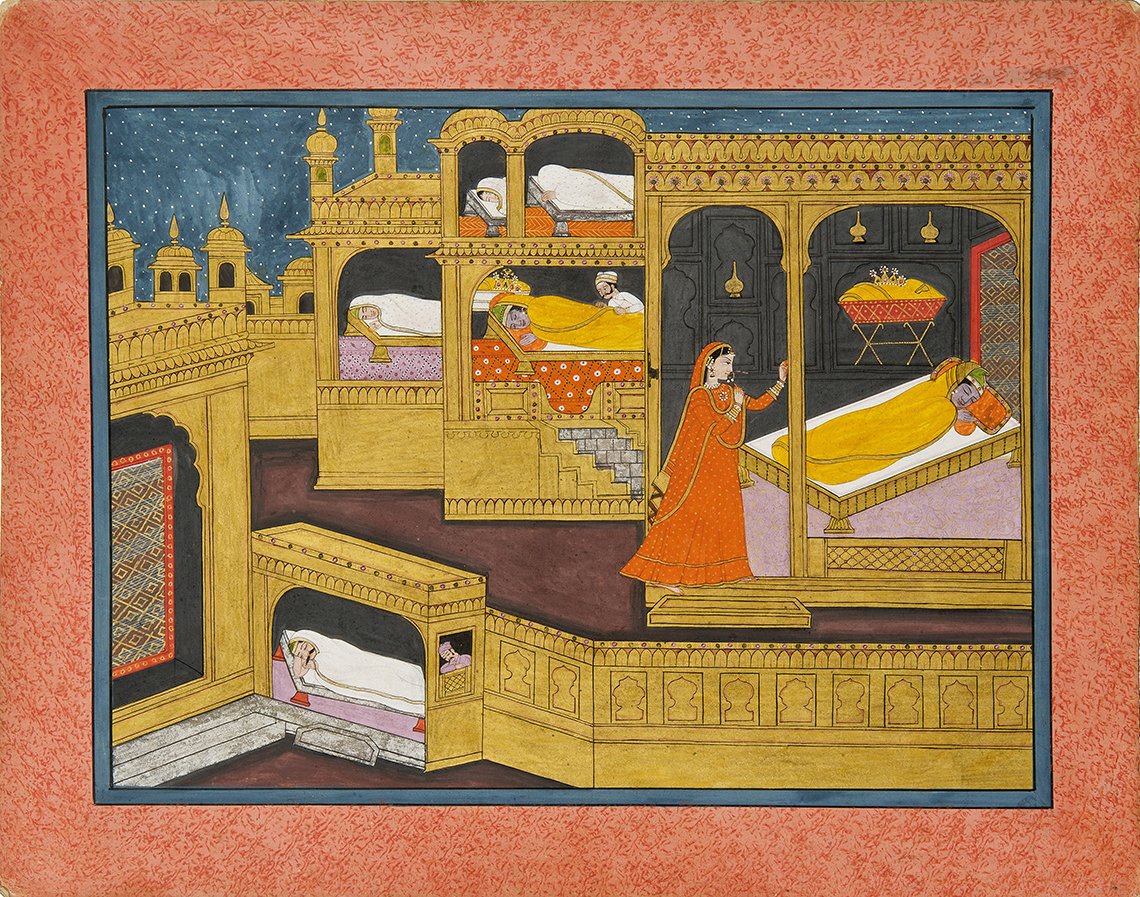 Folio from an Usha-Aniruddha series: Chitralekha Visits Aniruddha in Dwarka. Garhwal, ca. 1840.
Opaque watercolor heightened with gold on paper.
Embroidered headcloth for a bed, American (New England), ca. 1750s.
Crewel embroidery on linen, 65.5 x 52.5 inches. $4,200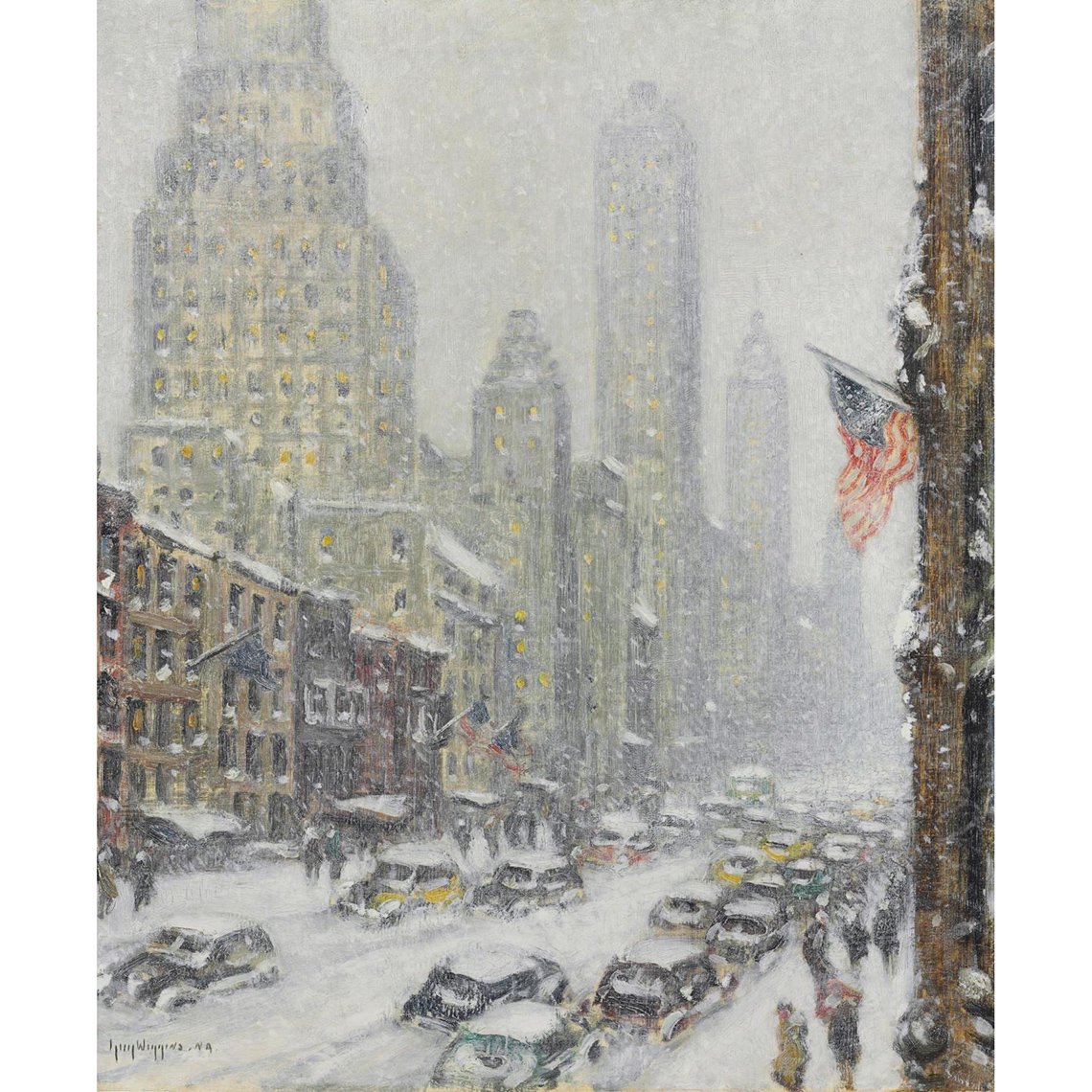 Guy Carleton Wiggins (1883-1962), 57th Street. Oil on canvas, signed.
Offered by Schillay Fine Art, Inc. For further information call 212.861.8353 or email
richard@schillay.com.

A carved mahogany open armchair with upholstered seat circa 1755.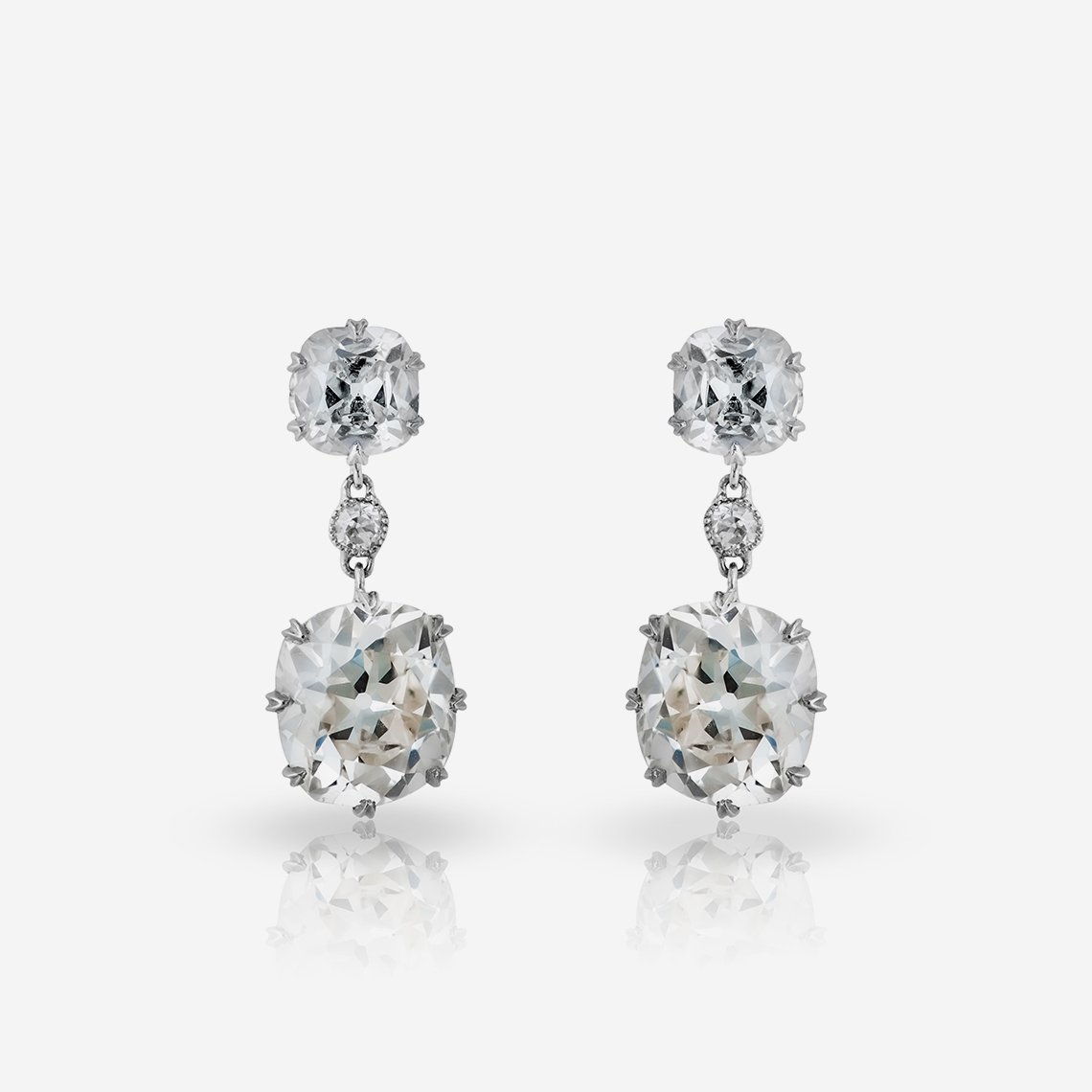 Antique diamond earrings — over 6 carats total.
Offered by Brad and Vandy Reh Fine Jewelry. For further information call 203.920.1755 or email
brad@bradreh.com.

Maurice de Vlaminck (1876–1958), Bottes de paille. Gouache on paper; signed.
Offered by Rehs Galleries. For further information call 212.355.5710 or email
howard@rehs.com.

Fabian Dournaux (b. 1960), Life, 2019. Stabile/mobile, 42" length x 22" height, granite base. $35,000
Offered by Galerie Rienzo. For further information call 212.288.2226 or email madisonart@aol.com.
Queen Anne figured walnut cartouche shaped mirror, English, ca. 1710–1720.
Elegant and impressive antique French silver bread basket by 'Maître Orfèvre' Tétard Frères. $2,000
Antonio Pineda necklace, bracelet, earrings set, wave design. $5,500
Offered by Marcy Burns American Indian Arts. For further information call 212.439.9257 or email info@marcyburns.com.
Rare and substantial French early 18th century copper wine urn. $8,500
Offered by Yew Tree House Antiques. For further information call 212.249.6612 or email
ythantiques@yahoo.com.
A pair of George III–style giltwood bergères.
Chinese export Masonic cider mug, ca. 1790.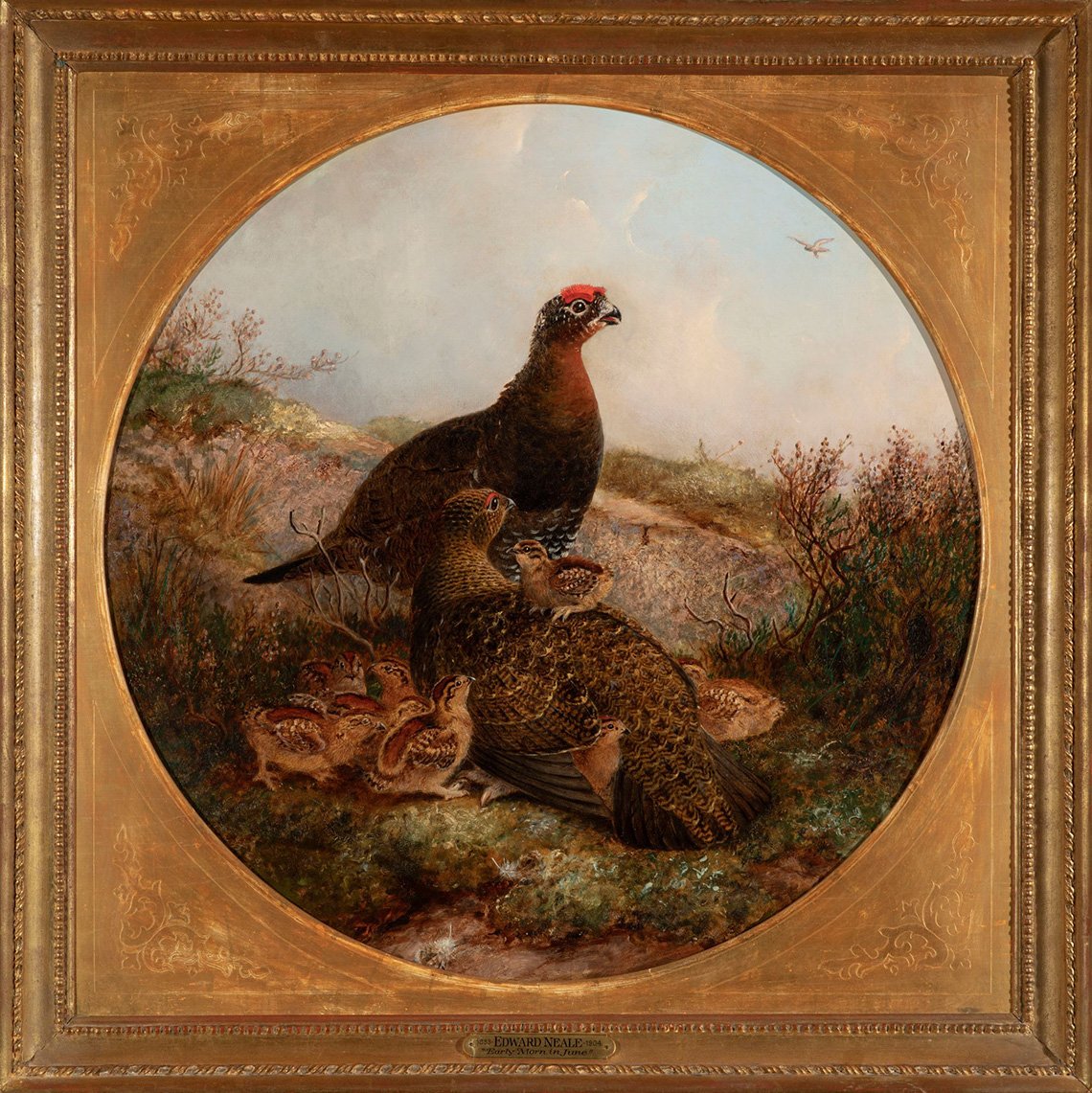 Edward Neale (1833–1904), Family of Grouse, oil on canvas.
Offered by Red Fox Fine Art. For further information call 703.851.5160 or email
tr@redfoxfineart.com.
Wedgwood Nautilus pattern pearlware dessert plates; set of sixteen, ca. 1800-20. $9,000
Offered by Earle D. Vandekar of Knightsbridge. For further information call 212.308.2022 or email
info@vandekar.com.

Chippendale designed mahogany oval tray of excellent proportions, ca. 1760.
Maria Sibylla Merian (1647-1717), Sphinx Moth (Grapes). $4,300
A fine Commonwealth antique English silver porringer, London 1658 by Henry Noyes. $40,000
Offered by S.J. Shrubsole Corp. For further information call 212.753.8920 or email
jim@shrubsole.com.

Large Maioliche plate, Ulisse Cantagalli, Late 19th century.
Offered by Engs-Dimitri Works of Art. For further information call 310.429.4190 or email
info@engsdimitri.com.

Adolf Senff (1785–1863),

A Climbing Vine with Blossoms

.
Gouache on brown paper, ca.

1830

. $26,000
Attributed to Pierfrancesco Cittadini (1616-1681), A Portrait of a Maltese Sitting on a Cushion.
Framed in a period Régence carved and gilded frame. Oil on canvas.
Offered by L'Antiquaire & the Connoisseur. For further information call 212.517.9176 or email
info@lantiquaire.us.
Portrait of Sanford Robinson Gifford, daguerreotype, ca. 1845. Photographer unknown.
Offered by Paul M. Hertzmann, Inc. For further information call 415.626.2677 or email
susan@hertzmann.net.

1'10" x 1'8" Kurdish bag face, Northwest Persia, ca. 1885.
Enthroned Virgin and Child. France, first half of 14th century. Limestone with original polychromy.
Soapstone Taoist immortal figure with a mythical tiger-like beast, 17th/18th century. $13,750
Offered by Robyn Turner Gallery. For further information call 424.335.0105 or email robynturnr@aol.com.
Four panel double-sided glazed folding screen mounted with prints and one watercolor painting.
Prov: The Earl of Granville. English. Second half nineteenth century.
Ferdinand Georg Waldmüller (1793-1865), Dog Guarding a Basket of Grapes with a View of Heiligenstadt
and the Danube in the Distance, 1836. $265,000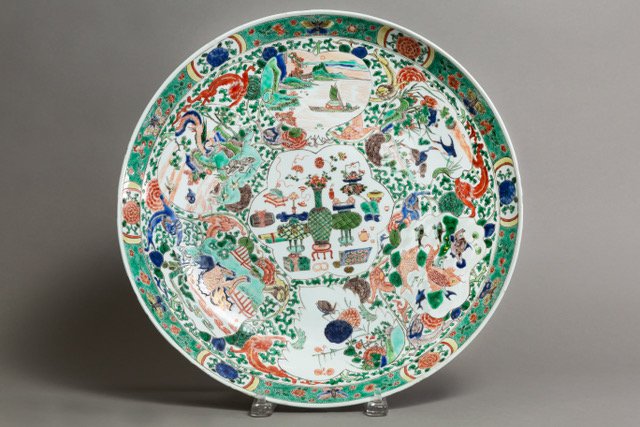 A large Kangxi Period (1662-1722) Famille Verte plate. $28,000
Click Any Day Below to View More Featured Objects