The Best of Day Ten of The Spring Show Online
The Virtual Art and Antiques Show presented by Incollect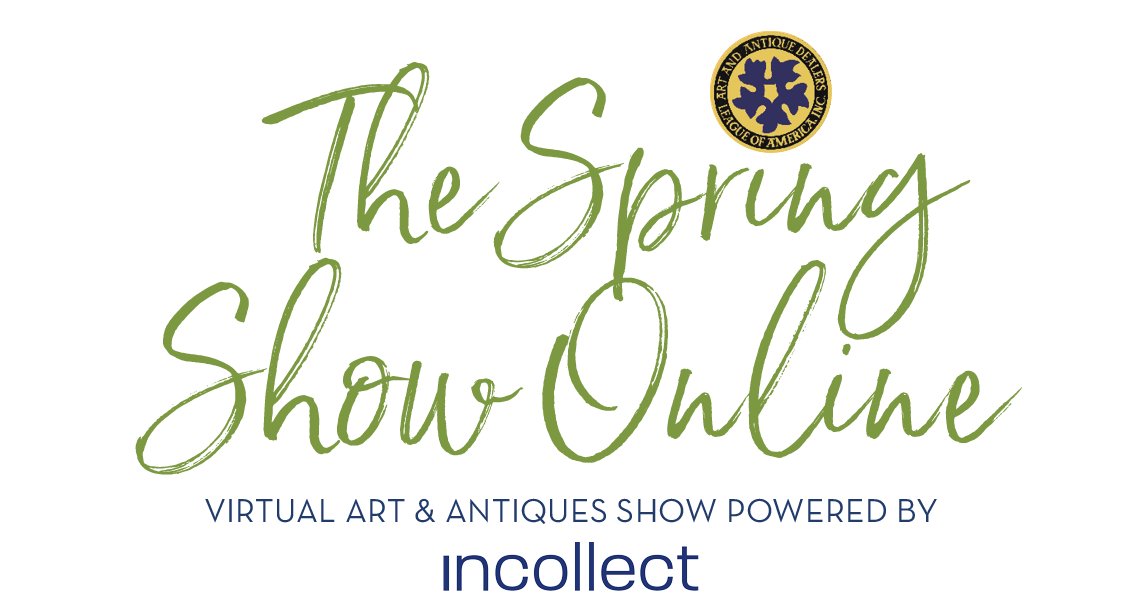 The Tenth Day of Spring
In response to the popularity and success of the Art and Antique Dealers League of America's (AADLA) Twelve Days of Christmas online show, the Twelve Days of Antiques have returned! Our online Spring Show features the highest quality art, antiques, jewelry and design — all available for purchase.
The fun twist on the Spring Show is that each dealer in the show will post one fresh piece each day, beginning May 7th and running through May 18th — if you don't tune in, you'll miss out!
The AADLA membership represents the best of the best in the business, and you can buy with absolute confidence. Enjoy our selections on this tenth day of Spring!
Mitsuru Watanabe (b. 1953), Naoko Playing with Nanban-Jin. Oil on canvas on board; signed. $67,000
Offered by Rehs Galleries. For further information call 212.355.5710 or email
howard@rehs.com.

German porcelain rhyton, 12" high, 19th c.
Segment of scenic Incas, wood-block printed by Joseph Dufour, designed by Marmontel,
France 1818. Mounted on canvas and stretcher. $8,000
Erotica casket. South German. Circa 1550. Gilt bronze.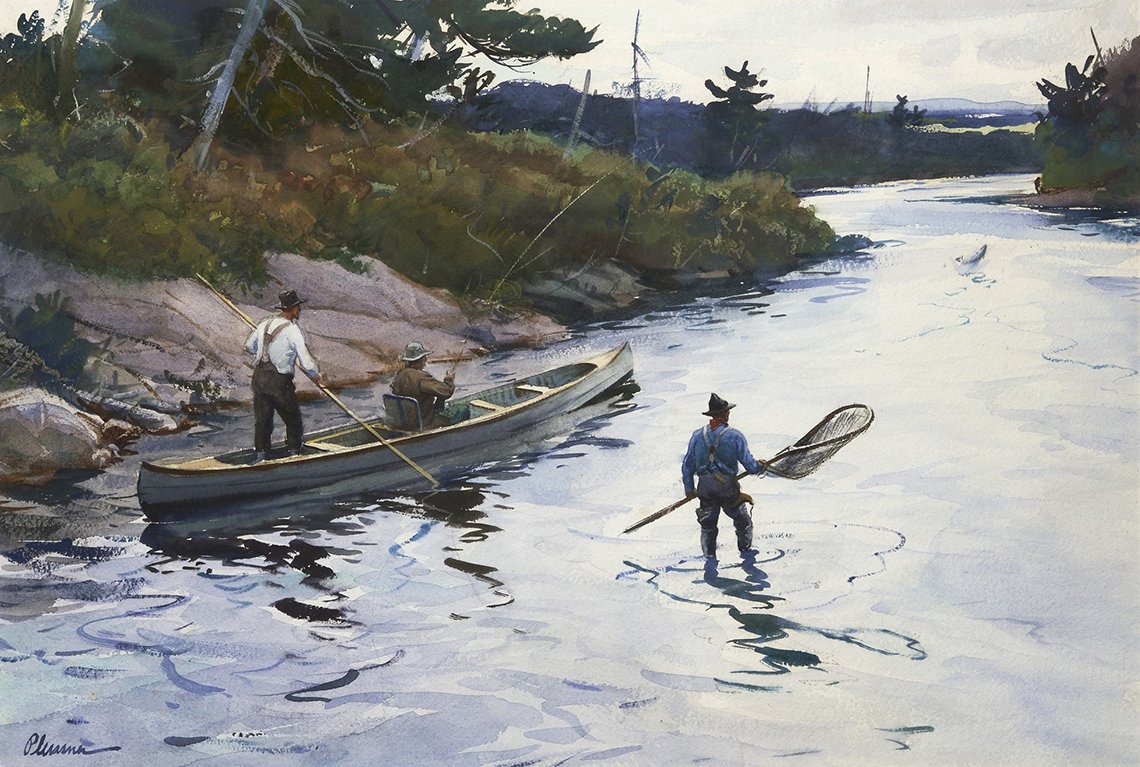 Ogden M. Pleissner (1905–1983), Fish On — The Leap. Watercolor on paper; signed Pleissner.
Offered by Red Fox Fine Art. For further information call 703.851.5160 or email
tr@redfoxfineart.com.
American platinum mounted ruby and diamond ring, made circa 1935. $17,000
Offered by James Robinson, Inc. For further information call 212.752.6166 or email
info@jrobinson.com.
19th century miniature drawing of a young lady attributed to Louis Léopold Boilly (1761–1845). $1,800
Exporthaus Peter Frohn; very rare leather bound set of 103 technical drawings of objects in steel.
Ink and watercolor on paper. Remscheid, Germany, ca. 1800. $56,000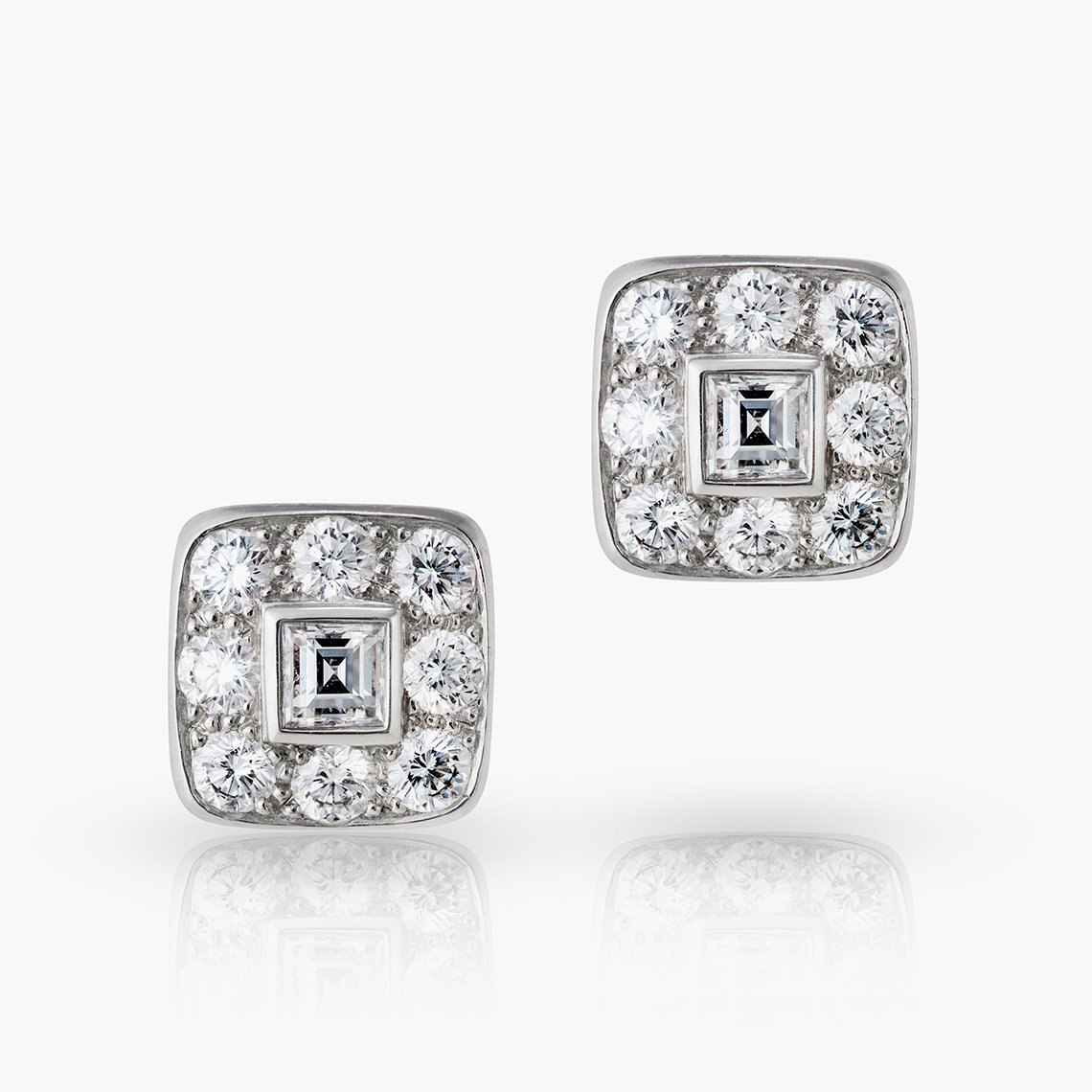 Tiffany & Co. platinum diamond earrings.
Offered by Brad and Vandy Reh Fine Jewelry. For further information call 203.920.1755 or email
brad@bradreh.com.

Standing jade duck grasping a fish in its mouth, chest protruding, realistic feathers.
Grayish white jade with russet and brown inclusions. Qing period. $9,800
Offered by Robyn Turner Gallery. For further information call 424.335.0105 or email robynturnr@aol.com.
Fine George II hanging corner cupboard with great architectural details
in original duck and robin's egg blue paint. $9,800
Offered by Yew Tree House Antiques. For further information call 212.249.6612 or email
ythantiques@yahoo.com.
A pair of George III Blue John & rock crystal candelabra, attributed to Matthew Boulton, ca. 1780.
A five piece Qianlong Period (1736–1795) Famille Rose garniture set. $28,000
A rare japanned center table with chinoiserie design circa 1680.
John William Waterhouse, R.A. (1894-1917), An Orange Garden, 1889-90.
18k three-color gold bracelet. Italian, ca. 1940. $10,500
Offered by A La Vieille Russie, Inc. For further information call 212.752.1727 or email
alvr@alvr.com.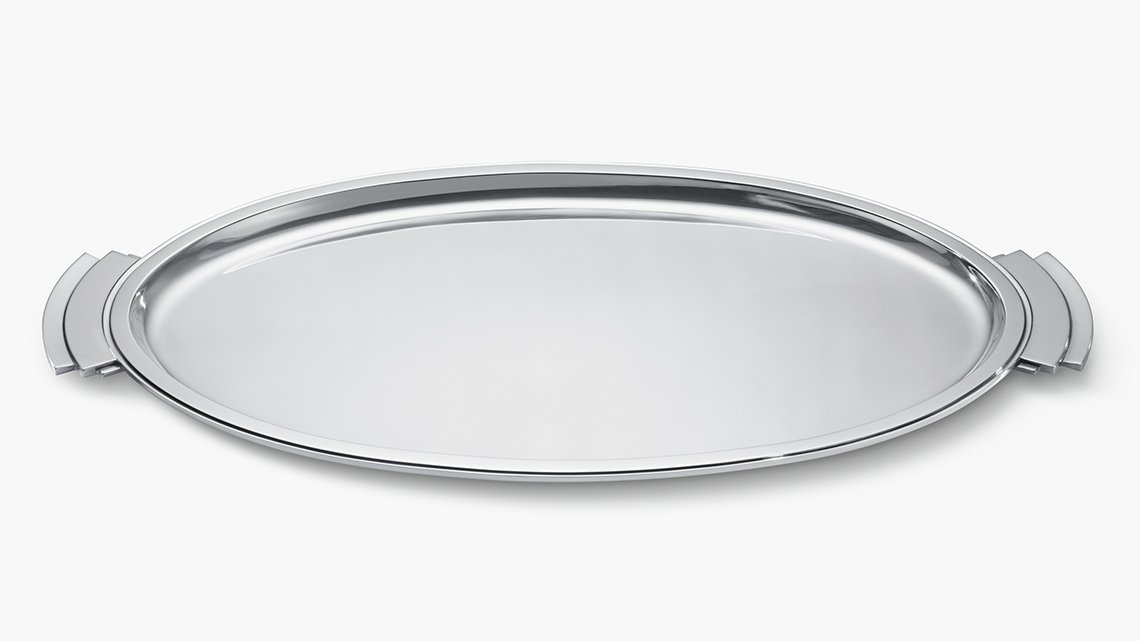 A large Georg Jensen sterling silver oval Pyramid tray, design #600V by Harald Nielsen from circa 1930.
Plaque by Duvinage & Alphonse Giroux, French, ca. 1877-83.
Offered by European Decorative Arts Company. For further information please call 516.643.1538 or email
eurodecart@gmail.com.

Three painted oil on canvas panels (now mounted as a screen), France, ca. 1760-1780.
Offered by L'Antiquaire & the Connoisseur. For further information call 212.517.9176 or email
info@lantiquaire.us.
Owen Jones (1806–1889), Initial Letters "N" (Alphabet), 1864. $525
Kawase Hasui (1883-1957), from the series Selected Views of the Tokaidō, Ōban yoko-e, 1946. $3,950
Offered by Joan B. Mirviss LTD. For further information call 212.799.4021 or email
info@mirviss.com.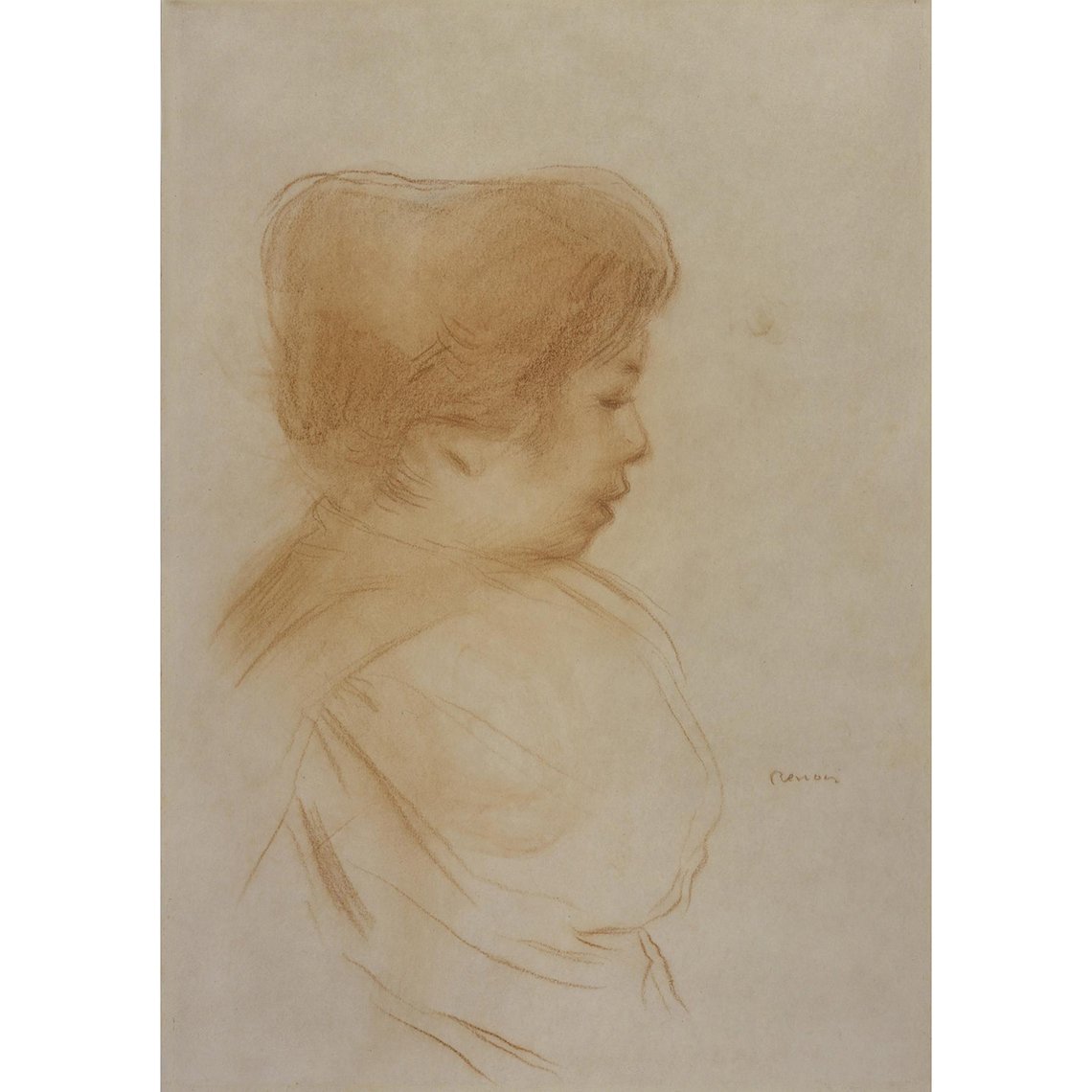 Pierre-Auguste Renoir (1841–1919), Mademoiselle Yvonne Lerolle,

drawn ca. 1897-98

.
Sanguine on paper; signed Renoir.
Offered by Schillay Fine Art, Inc. For further information call 212.861.8353 or email
richard@schillay.com.

Navajo bracelet with rectangular center stone. $2,100
Offered by Marcy Burns American Indian Arts. For further information call 212.439.9257 or email info@marcyburns.com.
Paul César Helleu (1859–1927),

Double Portrait of the Artist's Daughter Ellen,

circa 1902-03.
Drawing in black, red and white chalk; signed: Helleu. $56,000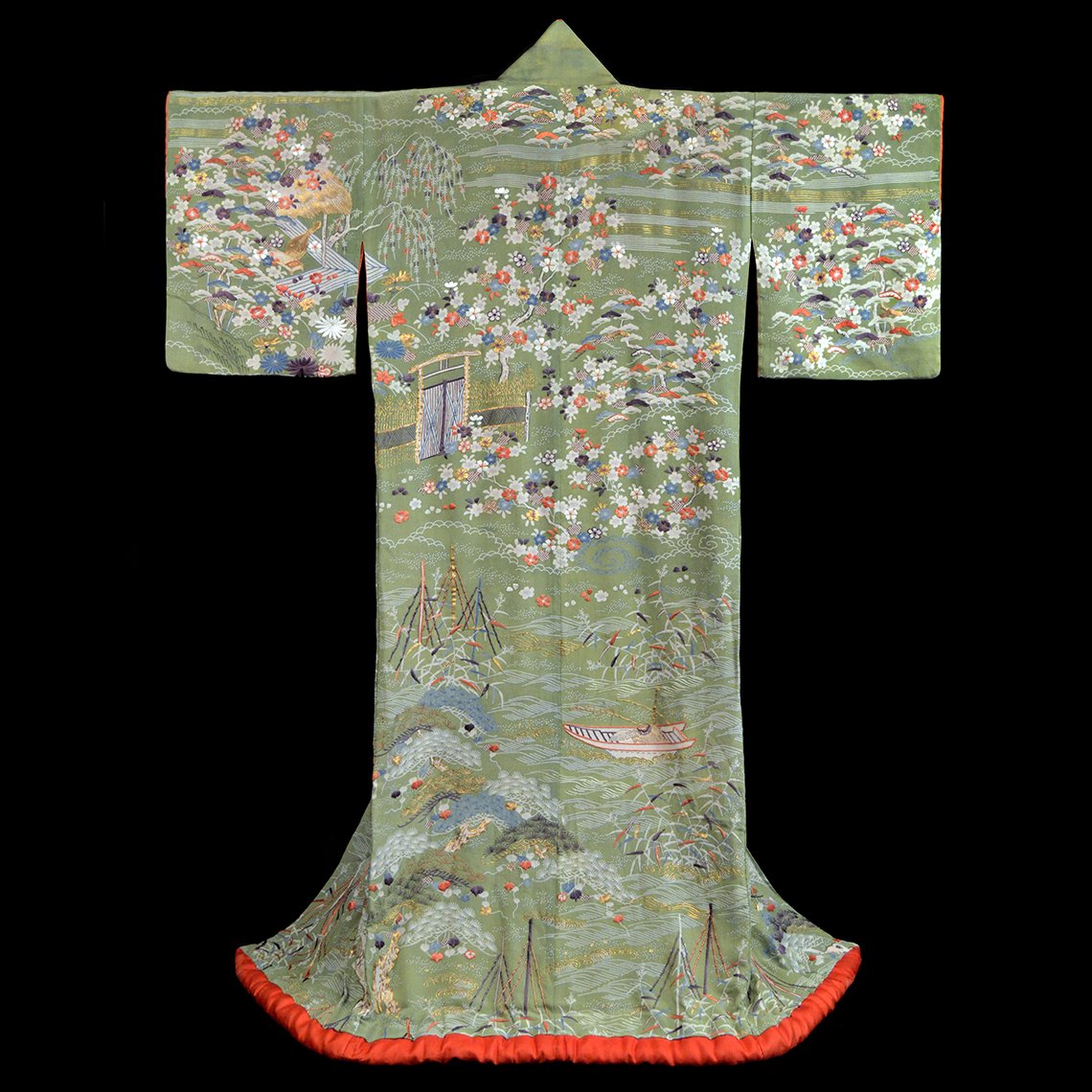 Uchikake (outer kimono), Japanese, ca. 1860 (late Edo period), crepe silk with paste resist (yuzen),
stencilled imitation kanoko (kata kanoko), and embroidery. $9,500
Door knocker plate, 17th century Italian.
Offered by Engs-Dimitri Works of Art. For further information call 310.429.4190 or email
info@engsdimitri.com.

Leaf from a Panch Kalyanaka series: Prince Shreyans Achieves Jati-smaran Gyan Rajasthan, Amber, 1720-1750.
Opaque watercolor heightened with gold on paper.
Italian neoclassical painted and parcel giltwood mirror, ca. 1820.
Large Staffordshire figure of Benjamin Franklin but named "Washington" for George Washington,
mid-19th century. $2,900
Offered by Earle D. Vandekar of Knightsbridge. For further information call 212.308.2022 or email
info@vandekar.com.

A French gold & coral lamp-shaped brooch, Paris, ca. 1950 by Mellerio. $7,500
Offered by S.J. Shrubsole Corp. For further information call 212.753.8920 or email
jim@shrubsole.com.

The Spanish Forger, A Courtly Scene with a Maiden Reading to a Prince and Princess and An Aristocratic Couple Observing the Carving of a Tomb Effigy for a Knight, miniatures on vellum. $5,000 each
Offered by Robert Simon Fine Art. For further information call 212.288.9712 or email rbs@robertsimon.com.
American school, Nude, ca. 1950. Carved solid mahogany; appears to be unmarked.
Offered by Framont. For further information call 917.5626262 or 203.661.9675 or email framont@optonline.net.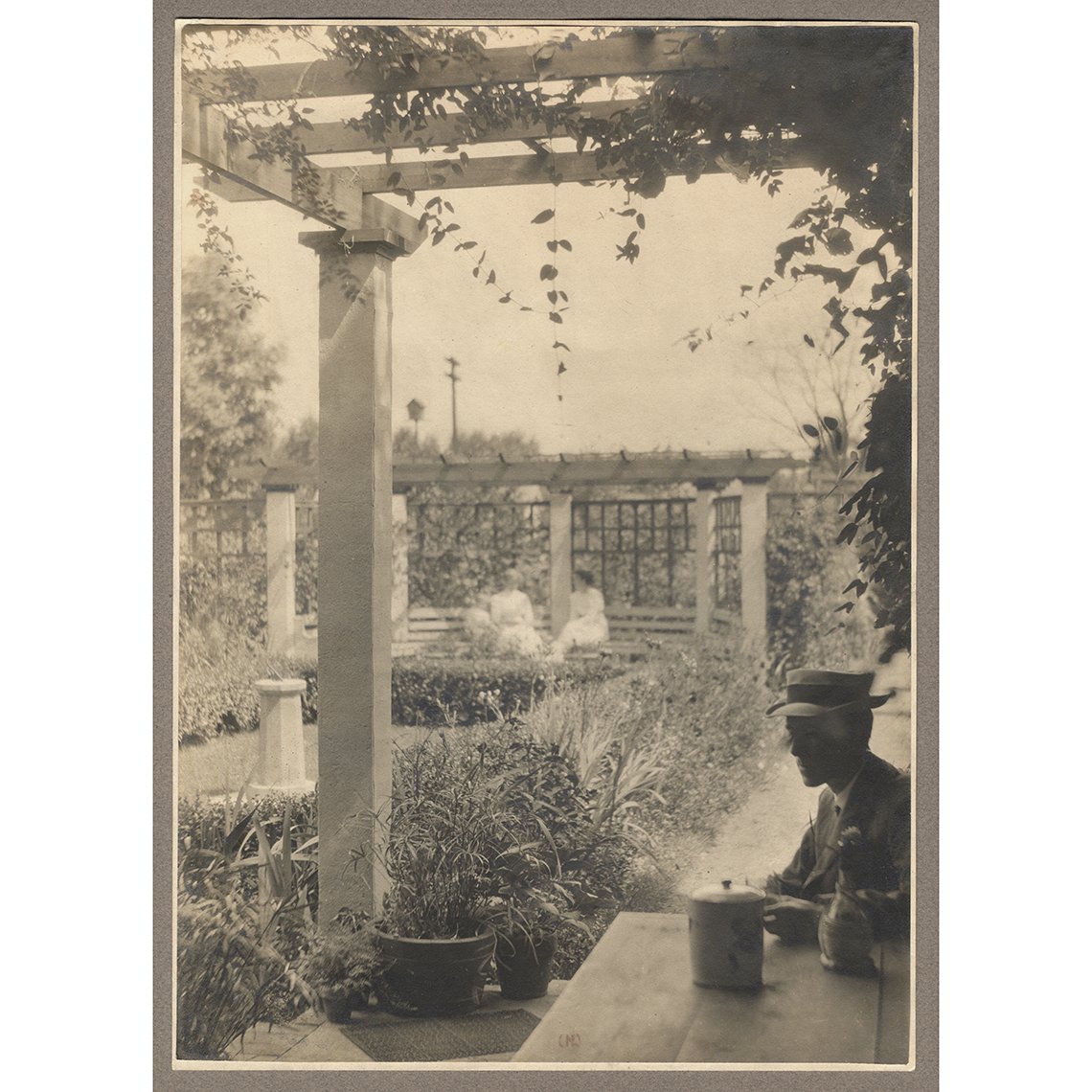 Clarence White. Garden at the Home of George Ball & Family, Newark, Ohio. Vintage silver print, ca. 1905.
Offered by Paul M. Hertzmann, Inc. For further information call 415.626.2677 or email
susan@hertzmann.net.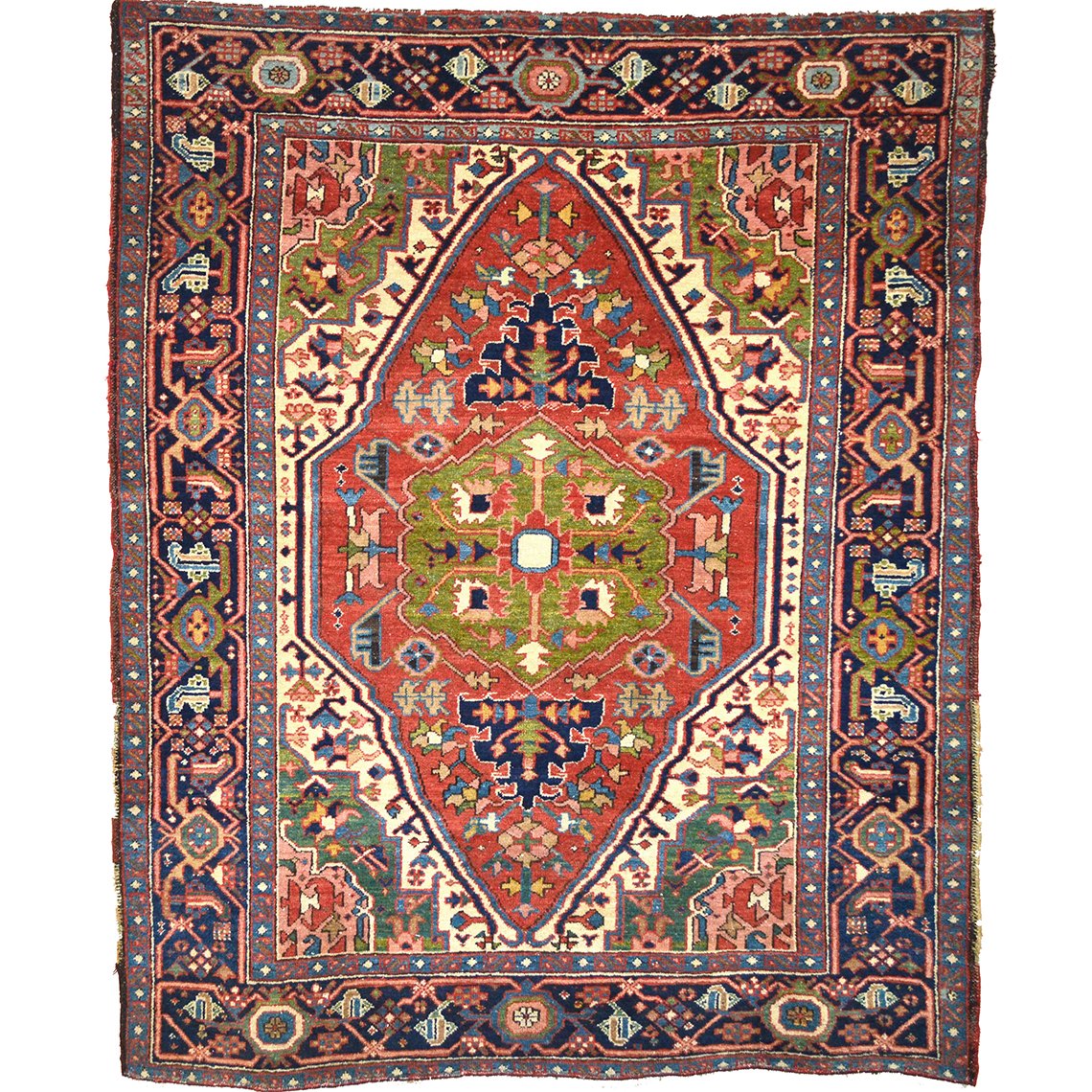 4'8" x 5'10" Antique Karaja Rug, Heriz District, Northwest Persia, ca. 1910.
Harvard University pictorial map. Scott-Maps, New Hampshire, 1960s. $450
Pair of Gillows shell-back hall chairs for George Sandeman, founder of the Sandeman Port and Sherry brand, with an interesting provenance and of magnificent quality, ca. 1815.
Louis Valtat (1869–1952), Fleurs, gants et chapeau, ca. 1914. Hand-carved period frame.
Offered by Galerie Rienzo. For further information call 212.288.2226 or email madisonart@aol.com.
Click Any Day Below to View More Featured Objects