The Best of Day Eleven of The Spring Show Online
The Virtual Art and Antiques Show presented by Incollect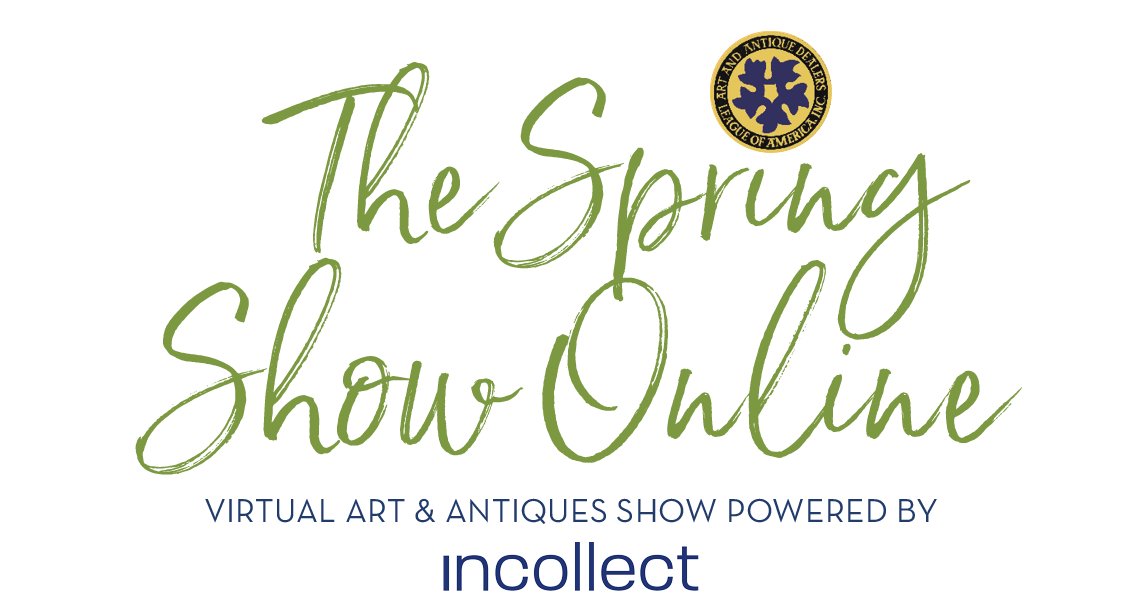 The Eleventh Day of Spring
In response to the popularity and success of the Art and Antique Dealers League of America's (AADLA) Twelve Days of Christmas online show, the Twelve Days of Antiques have returned! Our online Spring Show features the highest quality art, antiques, jewelry and design — all available for purchase.
The fun twist on the Spring Show is that each dealer in the show will post one fresh piece each day, beginning May 7th and running through May 18th — if you don't tune in, you'll miss out!
The AADLA membership represents the best of the best in the business, and you can buy with absolute confidence. Enjoy our selections on this eleventh day of Spring!
Marcel Lempereur-Haut (1898–1986), Fleurs (Flowers), 1934. $45,000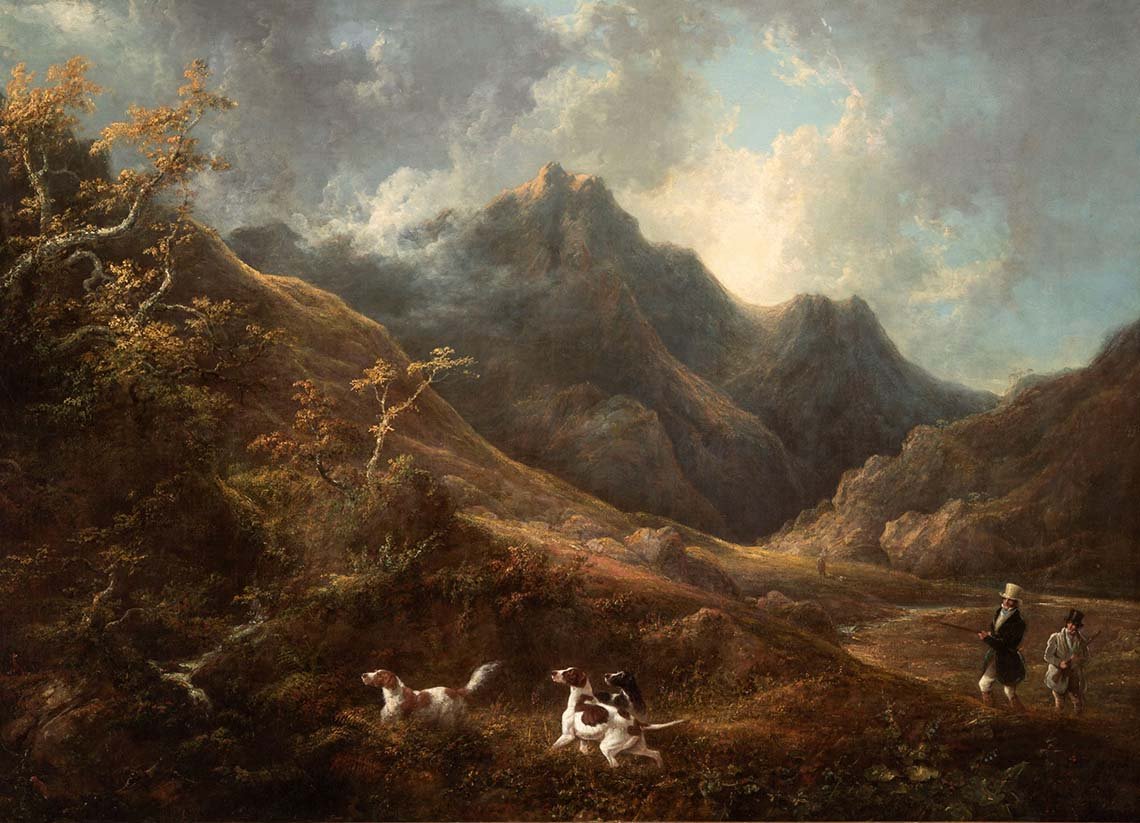 C. H. Schwanfelder (1773–1837), Shooting in the Highlands. Oil on canvas; signed and dated Scwanfelder 1823.
Offered by Red Fox Fine Art. For further information call 703.851.5160 or email
tr@redfoxfineart.com.
George Brookshaw (1751–1823), Peaches XXVI, 1812. $4,275
Wallpaper wood-block printed in gold-leaf on hand-brushed brown background by Paul Follot, mounted on Japanese Art Deco black lacquered screen, by Pomone, Atelier d'Art Bon Marché, Paris, 1925. $28,000
Pair of 15k gold bird nest earrings set with rubies and natural pearls. English, ca. 1870. $10,800
Offered by A La Vieille Russie, Inc. For further information call 212.752.1727 or email
alvr@alvr.com.
Pair of Venetian Maioliche Jars, Geminiano Cozzi, 18th century.
Offered by Engs-Dimitri Works of Art. For further information call 310.429.4190 or email
info@engsdimitri.com.

Very fine pair of English Arts & Crafts brass andirons in the manner of William Burges. $16,500
Offered by Yew Tree House Antiques. For further information call 212.249.6612 or email
ythantiques@yahoo.com.
Pietra-Dura marble games table. Agra, 19th century.
20th century 18kt two-color gold and diamond cuff bracelet, made in Italy, ca. 1980. $26,000
Offered by James Robinson, Inc. For further information call 212.752.6166 or email
info@jrobinson.com.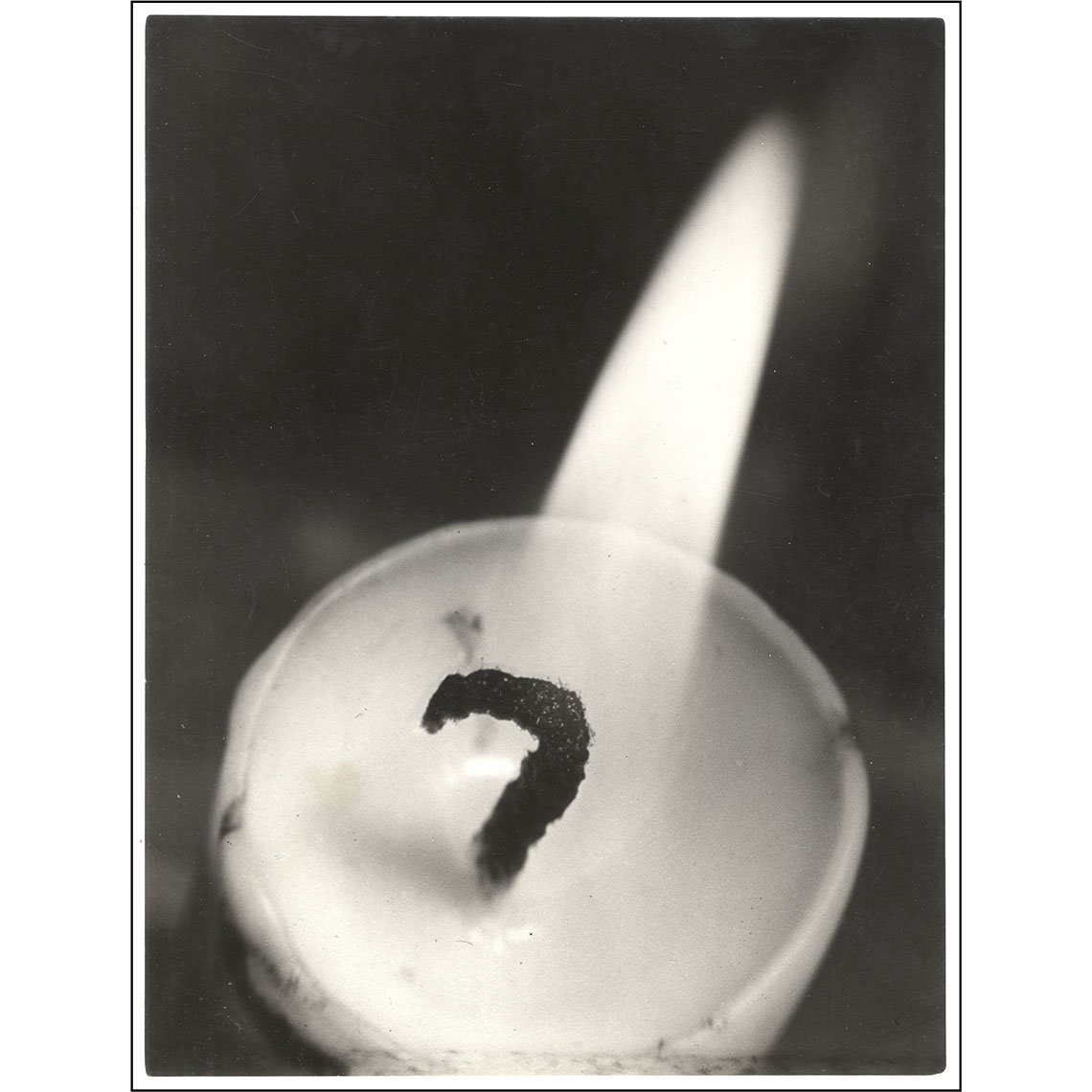 Brassai. Untitled [Kitchen Candle]. Vintage silver print, 1930.
Offered by Paul M. Hertzmann, Inc. For further information call 415.626.2677 or email
susan@hertzmann.net.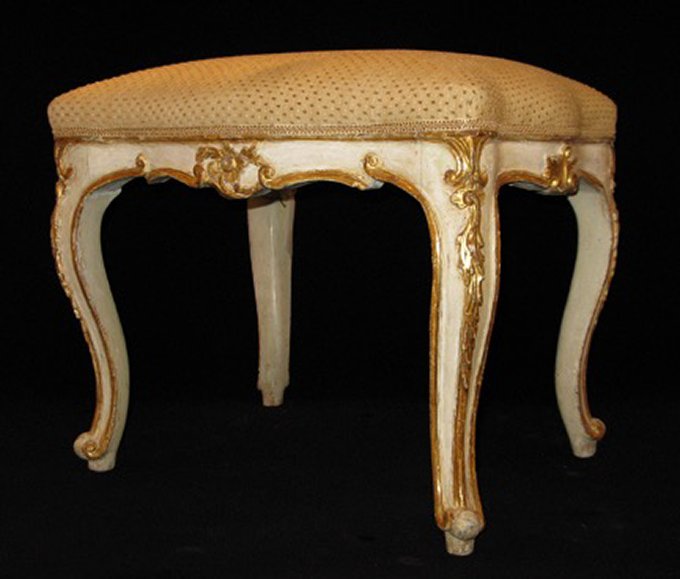 A painted, carved and gilded wooden stool with cabriole legs, Genoa, Italy, circa 1740.
Offered by L'Antiquaire & the Connoisseur. For further information call 212.517.9176 or email
info@lantiquaire.us.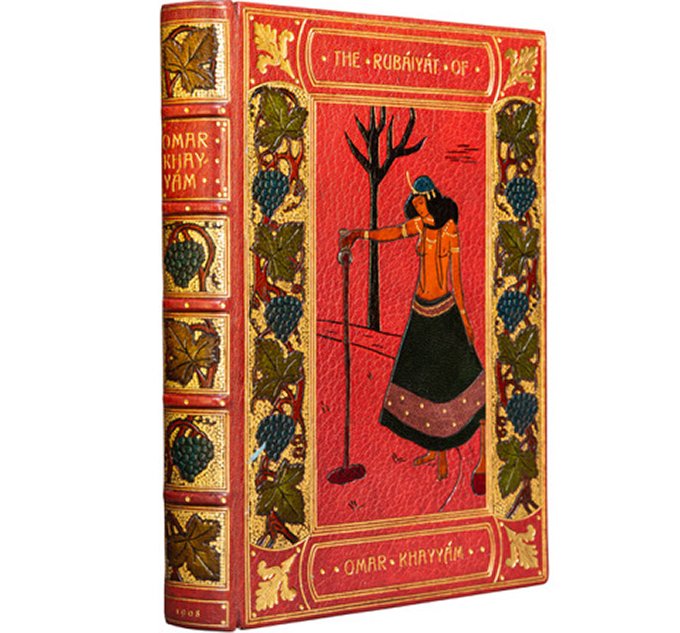 Rubáiyát of Omar Khayyám
by
Edward Fitzgerald, 1 Volume. Bound in full red Morocco with elaborate onlays by Bayntun and 12 hand-colored plates by Gilbert James. $6,500
Rare and unusual 19th century Dehua (blanc de Chine) vignette of two Chinese traditional theatre scenes.
One reads 'White Tiger Hall' and the other 'Water Margins'. $9,500
Offered by Robyn Turner Gallery. For further information call 424.335.0105 or email robynturnr@aol.com.
Utagawa Hiroshige (1797–1858), from the series Famous Places of the Eastern Capital,
Ōban yoko-e, ca. 1838. $3,500
Offered by Joan B. Mirviss LTD. For further information call 212.799.4021 or email
info@mirviss.com.

Pair of Coalport porcelain fruit coolers, covers, and liners. English, ca. 1820–25. $6,500
Offered by Earle D. Vandekar of Knightsbridge. For further information call 212.308.2022 or email
info@vandekar.com.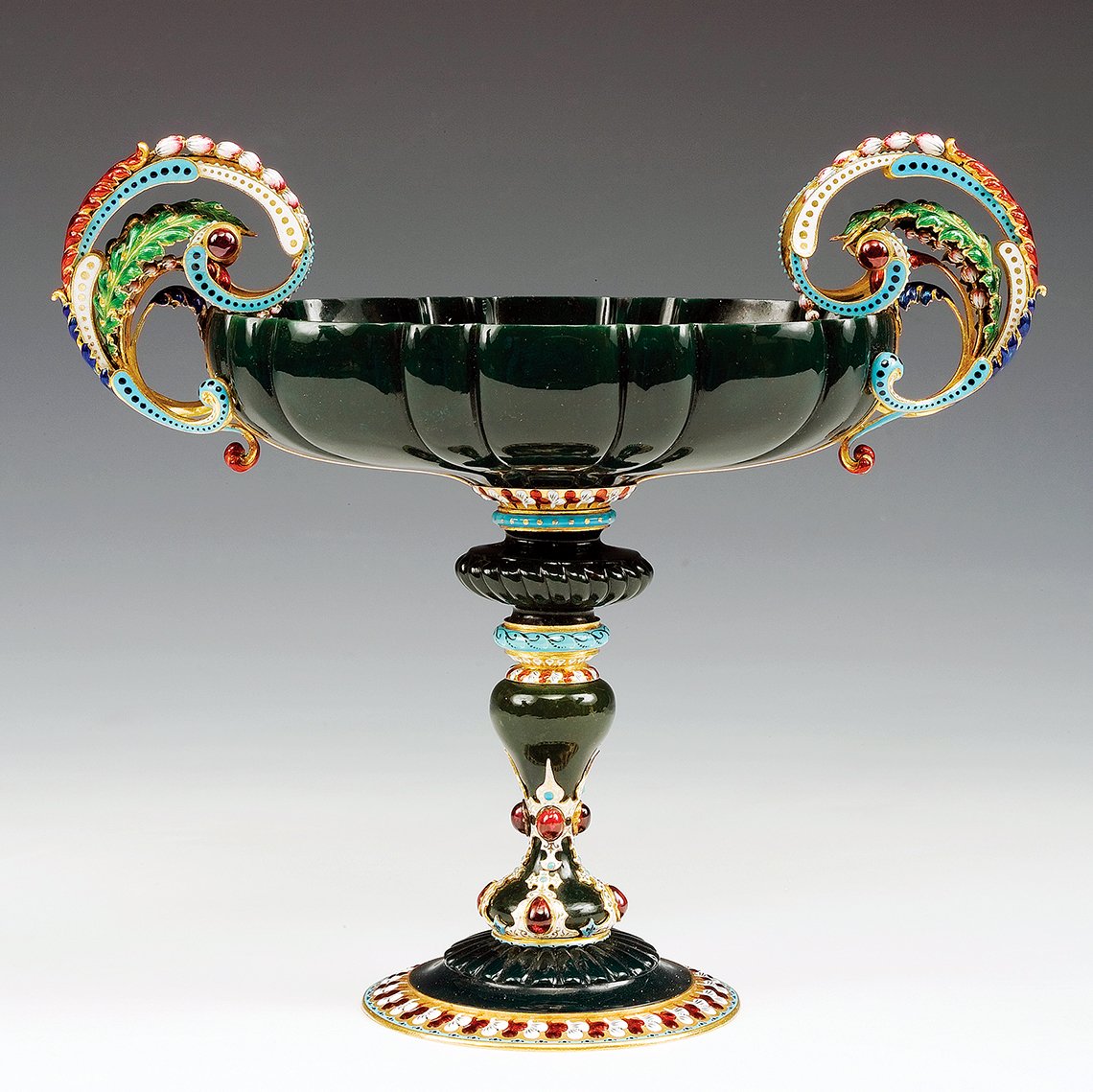 Bloodstone, gold & enamel tazza, circa 1850–60, French.
Offered by European Decorative Arts Company. For further information please call 516.643.1538 or email
eurodecart@gmail.com.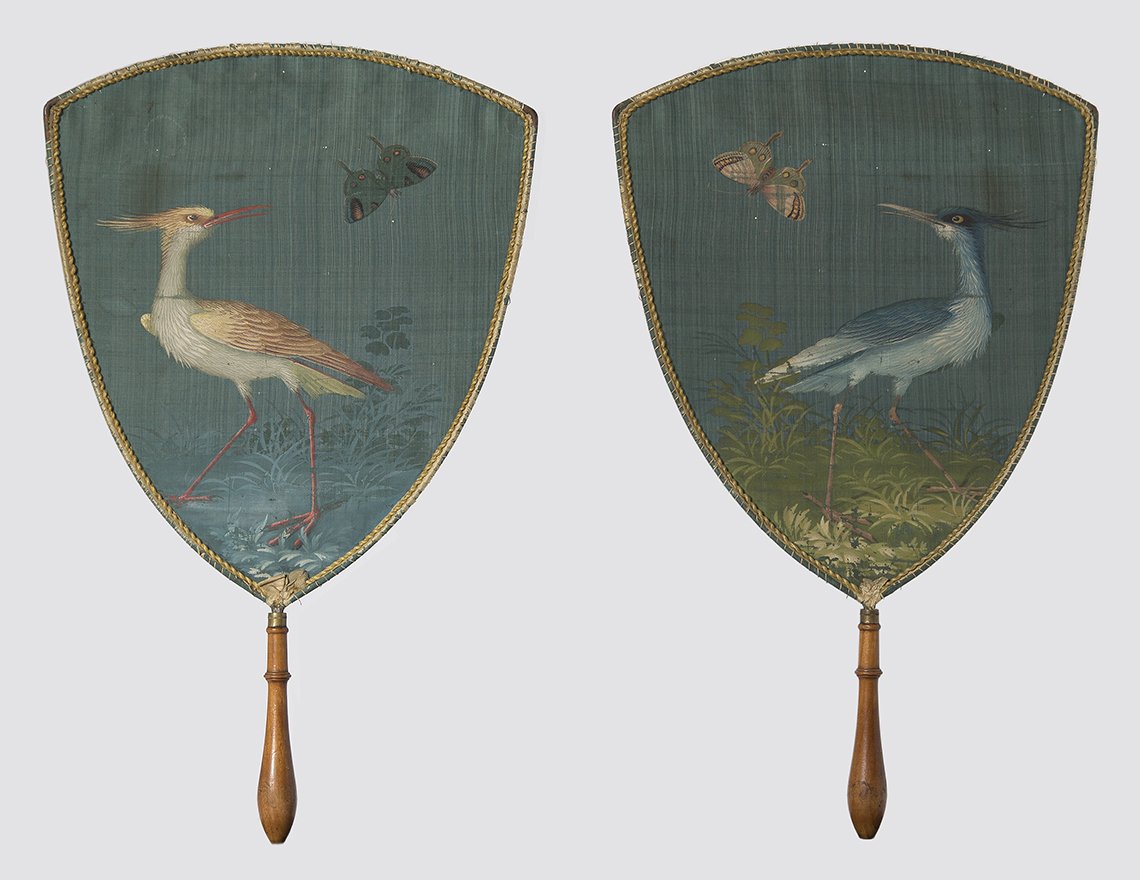 Carlo Antonio Raineri (1756–1826), A Pair of Silk Fans with Wading Birds, one a Roseate Spoonbill and the other a Blue Heron.
Gouache on blue-green silk

on heavy wire frames with turned handles.

$13,000
A carved rococo mirror with antique plate glass circa 1755.
Navajo (Dine) pictorial rug with Spiderwoman. $3,900
Offered by Marcy Burns American Indian Arts. For further information call 212.439.9257 or email info@marcyburns.com.
Slap-sole mule, English, ca. 1650–1670, silk velvet, kid leather, and silver embroidery, 8.5 in long.
11'6" x 15'8" Antique Heriz Serapi carpet, Northwest Persia, ca. 1890.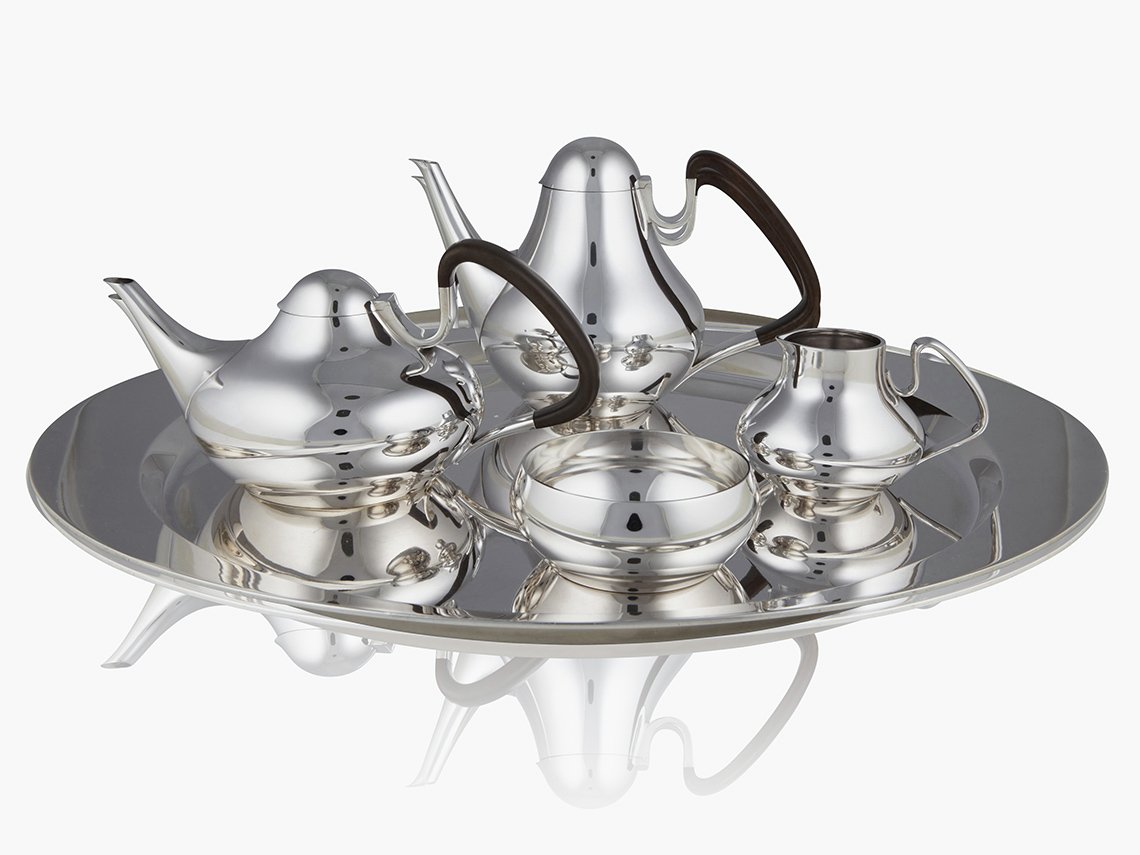 A modern sterling silver Georg Jensen tea and coffee set and tray with handles of guaiacum,
design #1017 by Henning Koppel from circa 1952.
French School, Drapé – Study of a drape, 19th century. Pastel on paper, unsigned.
Offered by Framont. For further information call 917.5626262 or 203.661.9675 or email framont@optonline.net.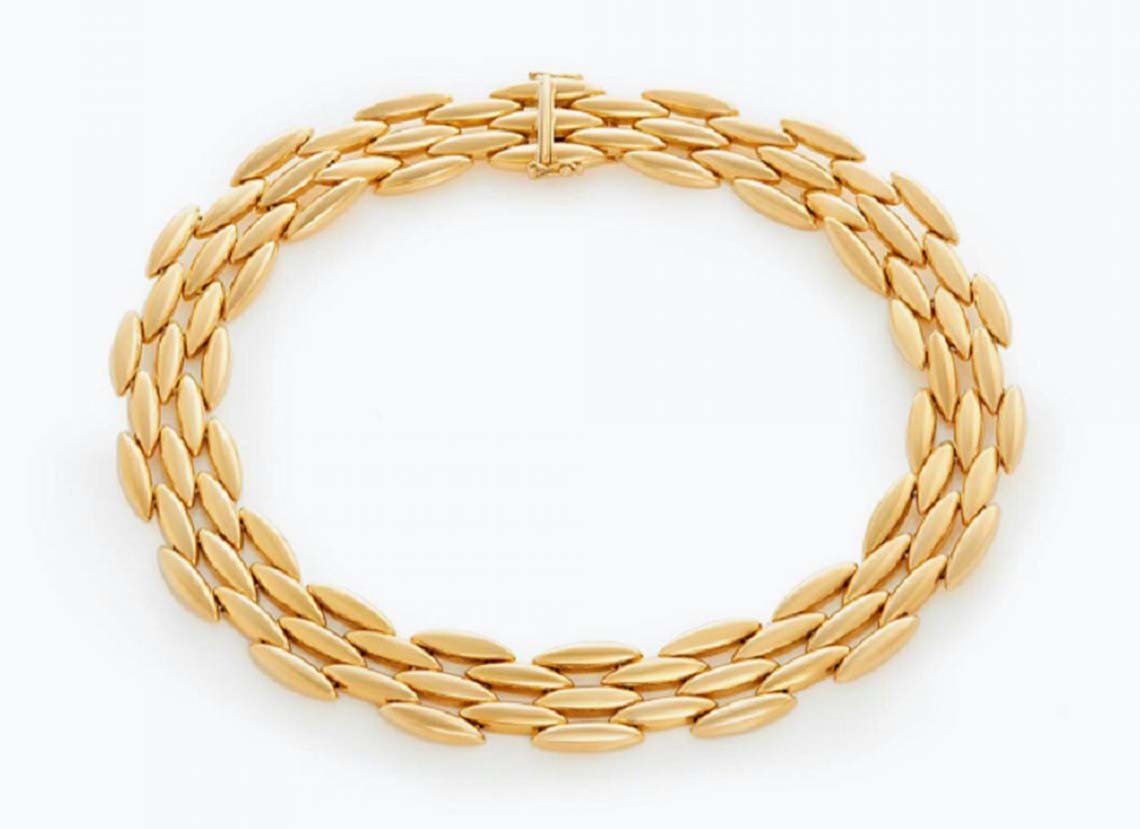 Cartier Panther necklace in 18k gold.
Offered by Brad and Vandy Reh Fine Jewelry. For further information call 203.920.1755 or email
brad@bradreh.com.

Bernard Buffet (1928–1999), Bouquet dans un vase, 1996.
Offered by Galerie Rienzo. For further information call 212.288.2226 or email madisonart@aol.com.
A very rare pair of veneered Legno Silicizzato table tops. Probably Italian. Eighteenth century. $48,000 per top
Mark Horton (b. 1953), City Corner at Night. Oil on canvas; signed. $4,100
Pair of Regency period japanned open armchairs, English, ca. 1800.
Attributed to Giusto Le Court, The Infant Saint John the Baptist with a Lamb, marble. $27,500
Offered by Robert Simon Fine Art. For further information call 212.288.9712 or email rbs@robertsimon.com.
Pierre Eugène Montézin (1874–1946), Paysage Provençal,

ca. 1920

. Oil on canvas; signed.
Offered by Schillay Fine Art, Inc. For further information call 212.861.8353 or email
richard@schillay.com.

Antique French silver shot glasses by 'Maître Orfèvre' Auguste Jugelet. $1,000
Dietz Edzard (1893–1963), Théâtre Sarah-Bernhardt (Théâtre de la Ville). Oil on canvas; signed.
Offered by Rehs Galleries. For further information call 212.355.5710 or email
howard@rehs.com.

Pietà. South German. Mid-18th century. Boxwood.
John Ferneley (British, 1782-1860), dated 1847.
Moon phases Cellarius astronomy chart. Amsterdam, 1708. $6,000
A George III Antique English silver chinoiserie tea caddy set, London, 1762 by Samuel Taylor.
With extensive Chinese-inspired decoration. $35,000
Offered by S.J. Shrubsole Corp. For further information call 212.753.8920 or email
jim@shrubsole.com.

Click Any Day Below to View More Featured Objects