The Best of Day Twelve of The Spring Show Online
The Virtual Art and Antiques Show presented by Incollect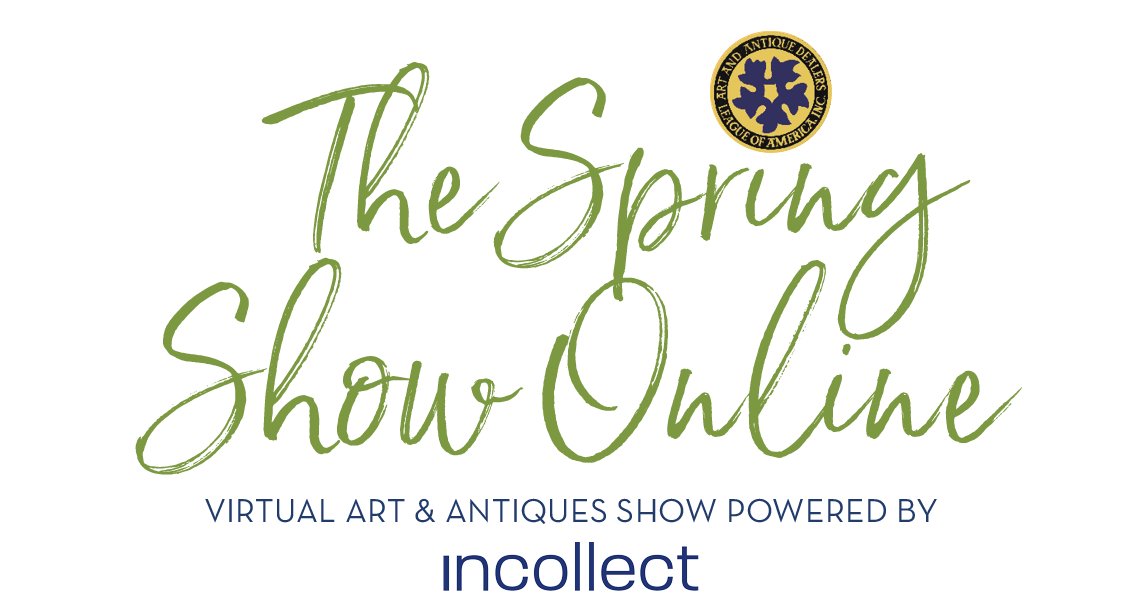 The Twelfth Day of Spring
In response to the popularity and success of the Art and Antique Dealers League of America's (AADLA) Twelve Days of Christmas online show, the Twelve Days of Antiques have returned! Our online Spring Show features the highest quality art, antiques, jewelry and design — all available for purchase.
The fun twist on the Spring Show is that each dealer in the show will post one fresh piece each day, beginning May 7th and running through May 18th — if you don't tune in, you'll miss out!
The AADLA membership represents the best of the best in the business, and you can buy with absolute confidence. Enjoy our selections on this twelfth day of Spring!
A fine rosewood ladies writing table in manner of John McLean, circa 1810.
Rare and early decor entitled "Les Mois", July and December.
Wood-block printed by Joseph Dufour, 1808, design by Évariste Fragonard. $17,000 pair
Attributed to Pietro Tacca (1577–1640). A pair of wax models of captives, ca. 1620.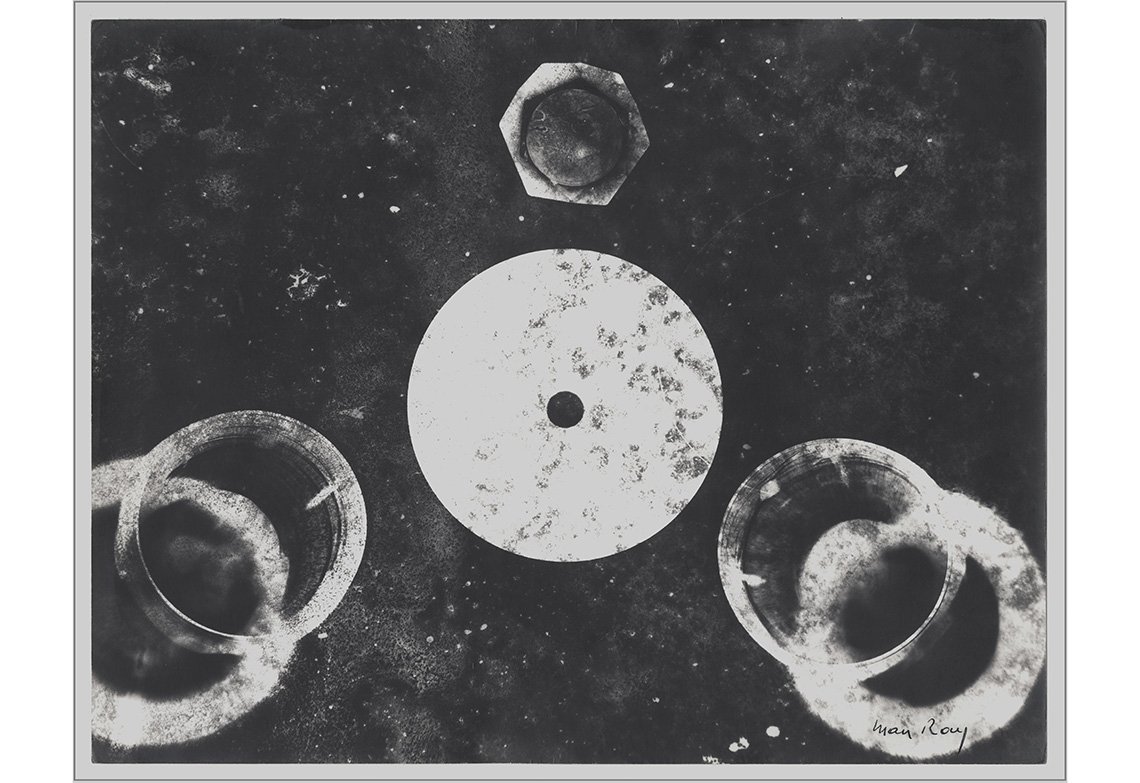 Man Ray. Rayograph. Vintage silver print, 1960.
Offered by Paul M. Hertzmann, Inc. For further information call 415.626.2677 or email
susan@hertzmann.net.

6' x 10'8" Antique Bakshaish carpet, Heriz district, Northwest Persia, ca. 1890.
American sailor's woolwork depicting ten naval vessels, 1865-70. $15,000
Offered by Earle D. Vandekar of Knightsbridge. For further information call 212.308.2022 or email
info@vandekar.com.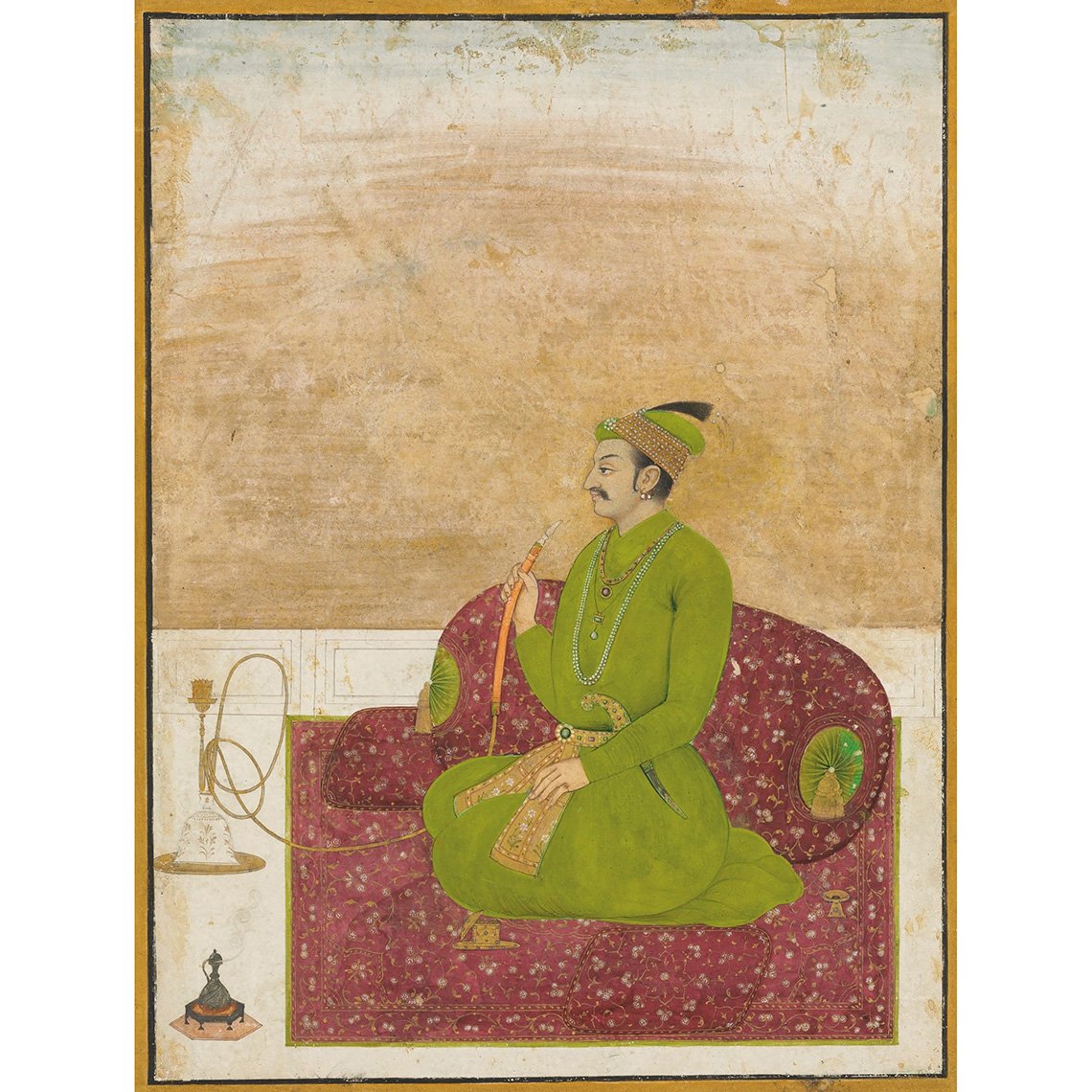 Seated Nobleman on a Terrace attributed to Pandit Seu and his family workshop, Guler, late 18th century. Opaque watercolor heightened with gold on paper
Regency specimen marble top table attributed to Gillows of Lancaster & London, ca. 1820. $18,500
Offered by Yew Tree House Antiques. For further information call 212.249.6612 or email
ythantiques@yahoo.com.
Powder flask, India, Late 17th/18th century.
Offered by Engs-Dimitri Works of Art. For further information call 310.429.4190 or email
info@engsdimitri.com.

Late Regency Period mahogany book-rest almost certainly by Gillows ca. 1820.
Paul Maze (1887-1979) Still Life with Bookcase. Pastel on paper; signed.
Offered by Schillay Fine Art, Inc. For further information call 212.861.8353 or email
richard@schillay.com.

Jane Peterson (1876-1965), Monkeys in Tropical Landscapes. $6,800 pair
A pair of carved wood, faux-marbleized pedestals (piedistalli). Venice, Italy, 1770–1790.
Offered by L'Antiquaire & the Connoisseur. For further information call 212.517.9176 or email
info@lantiquaire.us.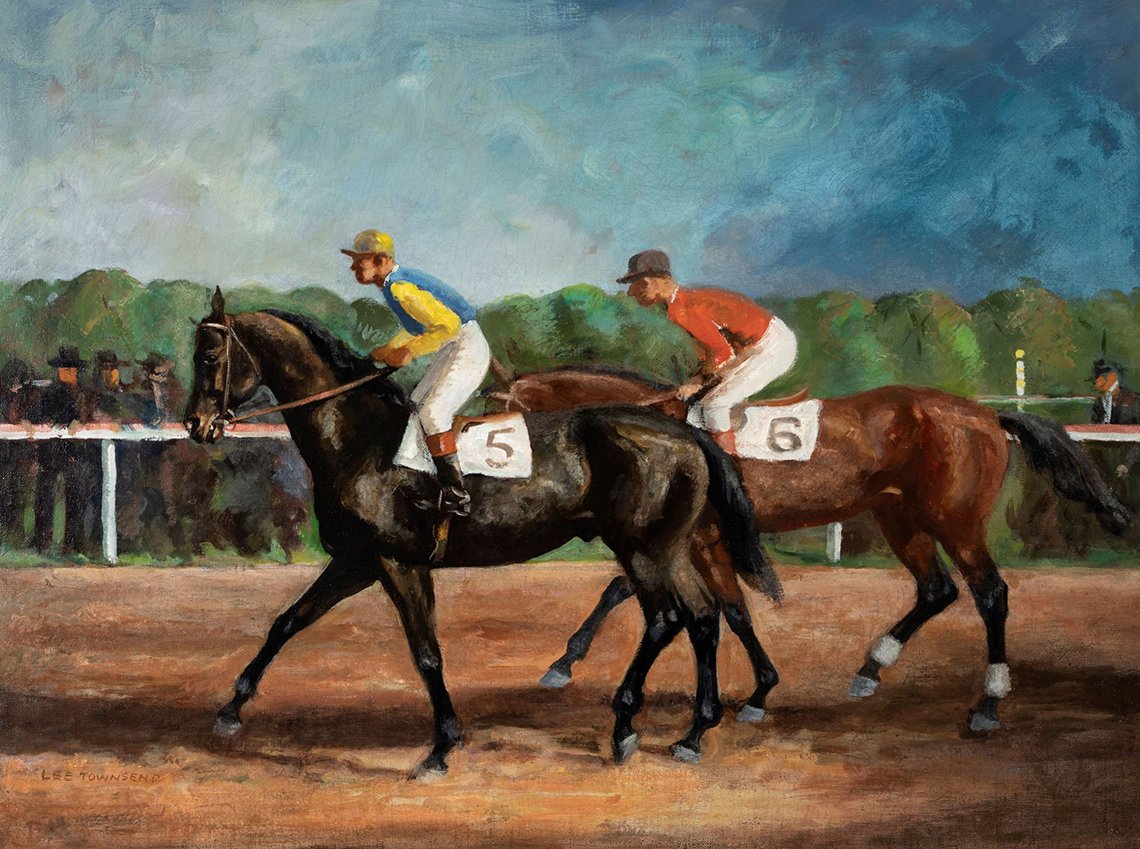 Lee Townsend (1895–1965), Going to the Post at Saratoga. Oil on canvas; signed Lee Townsend.
Offered by Red Fox Fine Art. For further information call 703.851.5160 or email
tr@redfoxfineart.com.
Yoshida Hiroshi (1876-1950), Aiban yoko-e, 1937. $2,800
Offered by Joan B. Mirviss LTD. For further information call 212.799.4021 or email
info@mirviss.com.

Tosca Olinsky (1909-1984), Garden Flowers in a blue vase. Oil on canvas; signed lower right.
Offered by Framont. For further information call 917.5626262 or 203.661.9675 or email framont@optonline.net.
Bernard Buffet (1928–1999), Le Voilier, 1982, oil on canvas.
Offered by Galerie Rienzo. For further information call 212.288.2226 or email madisonart@aol.com.
Theodorus (Theo) van Hoytema (1863–1917), Irises.
Drawing with watercolor; ca. 1905

.

$25,000
Carriage clock in "Japonisme" taste, French, circa 1880.
Offered by European Decorative Arts Company. For further information please call 516.643.1538 or email
eurodecart@gmail.com.

John James Audubon (1785–1851), Broad Winged Buzzard (Hawk), 1856. $750
A unique Quercus ilex Arts and Crafts bench attributed to Bernard, Second Baron Coleridge (1851–1927). English. Late nineteenth century. $48,000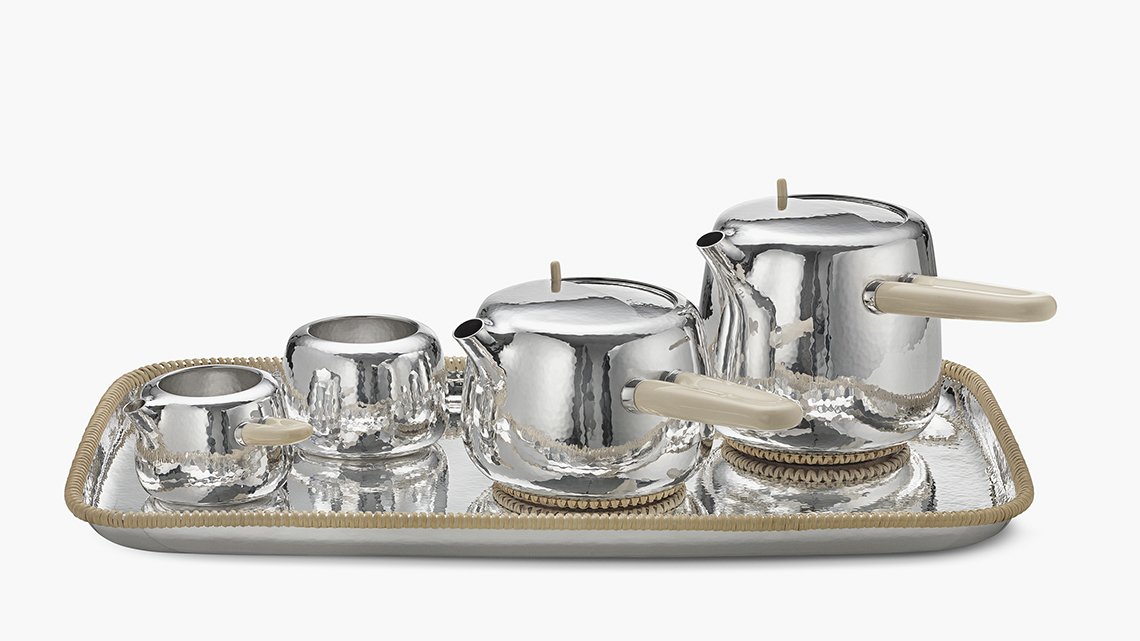 This is a limited edition Georg Jensen sterling silver tea set, #1500 designed by Marc Newson in 2014.
There were only 10 editions of the set made, this set marked underneath "7/10".
Niklaus Stoecklin (1896–1982), Still Life with Staffordshire Dog, Flowers, and Pin Cushion, 1932. $58,000
Pair of gold bead cluster earrings, each bead set with a brilliant-cut diamond. Cartier, Paris, ca. 1950. $62,500
Offered by A La Vieille Russie, Inc. For further information call 212.752.1727 or email
alvr@alvr.com.
Very fine rectangular white jade pendant with three goats on one side in raised relief, the reverse with fine raised calligraphy representing a New Year. Qing period (1644–1912). $15,500
Offered by Robyn Turner Gallery. For further information call 424.335.0105 or email robynturnr@aol.com.
Lovely pair of silver-plated bronze table ends forming cassolettes, in the Louis XVI style. $2,900
14kt gold mounted yellow and blue sapphire, ruby, and diamond floral brooch.
Made by Trabert & Hoeffer, Mauboussin, NY, circa 1950. $75,000
Offered by James Robinson, Inc. For further information call 212.752.6166 or email
info@jrobinson.com.
Stuart Dunkel (b. 1952), The Joust. Oil on panel; signed. $800
Offered by Rehs Galleries. For further information call 212.355.5710 or email
howard@rehs.com.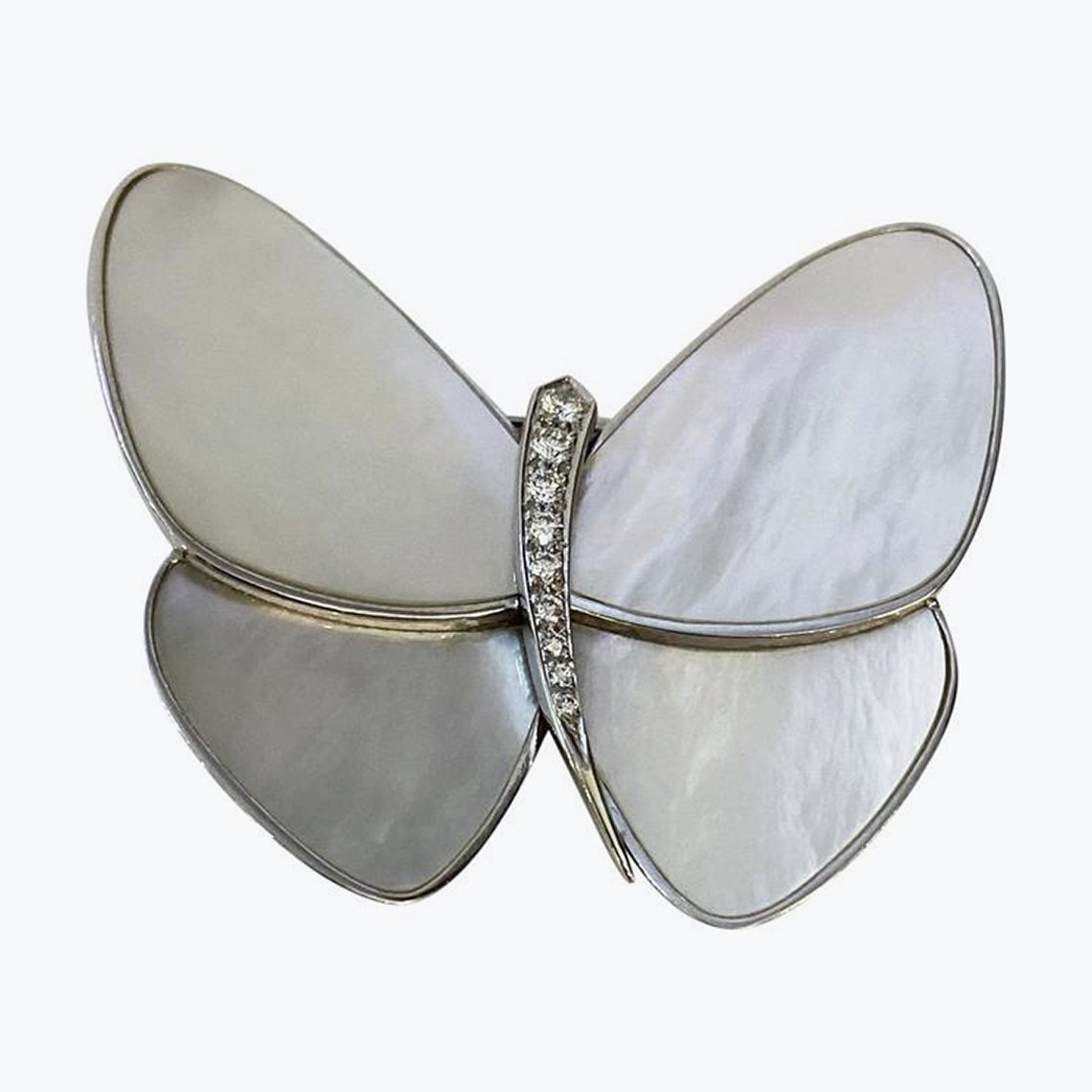 Van Cleef & Arpels butterfly brooch.
Offered by Brad and Vandy Reh Fine Jewelry. For further information call 203.920.1755 or email
brad@bradreh.com.

Hopi polychrome jar by Steve Lucas. $1,400
Offered by Marcy Burns American Indian Arts. For further information call 212.439.9257 or email info@marcyburns.com.
A rare Charles II antique English silver t
ankard, Norwich, ca. 1670 by Arthur Haselwood.
East Anglian silver is quite rare.
$35,000
Offered by S.J. Shrubsole Corp. For further information call 212.753.8920 or email
jim@shrubsole.com.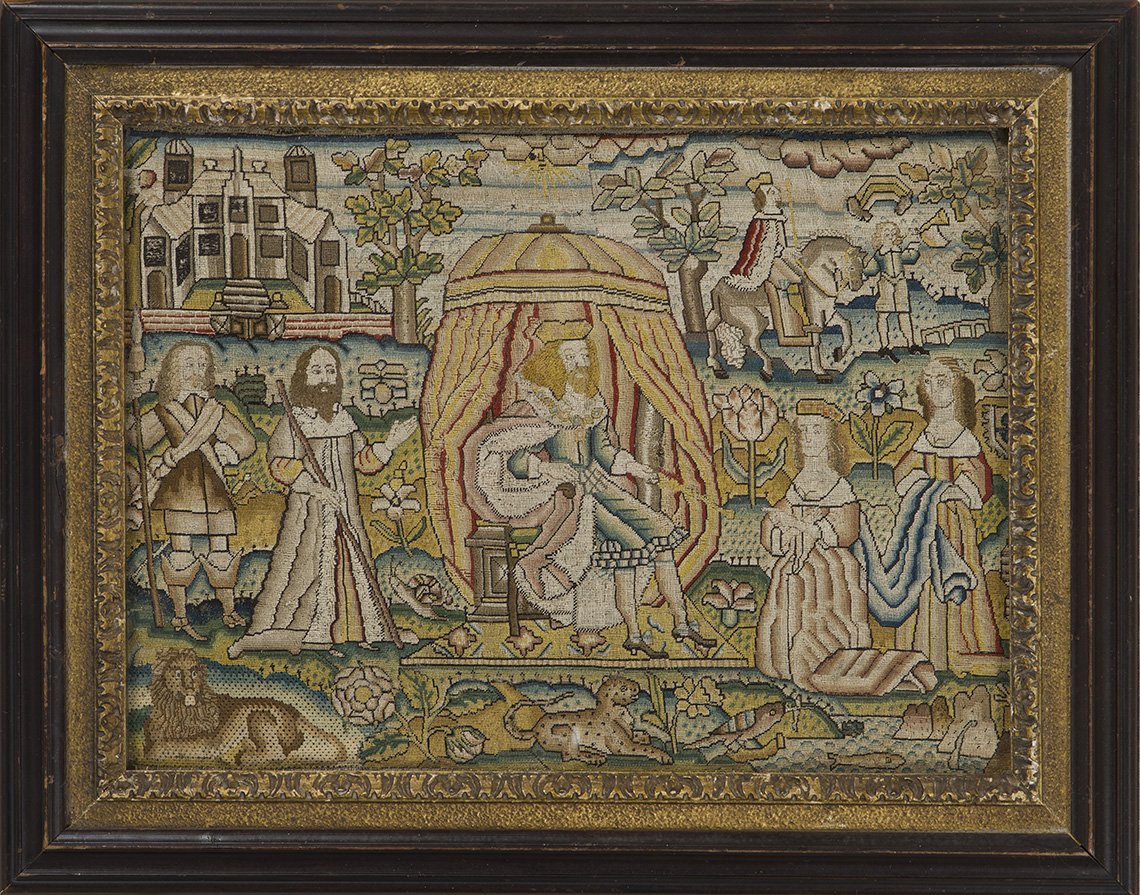 Embroidered picture depicting Esther and Ahasuerus, English, ca. 1650.
Silk tent stitch and French knots, 11.5 x 15.5 inches.
A George I walnut bureau-on-stand, ca. 1725.
History of Egypt
by Maspero, 13 volumes. Bound in full brown Morocco with leather doublers.
Limited to 50 copies, plates in two states, one hand colored. $9,500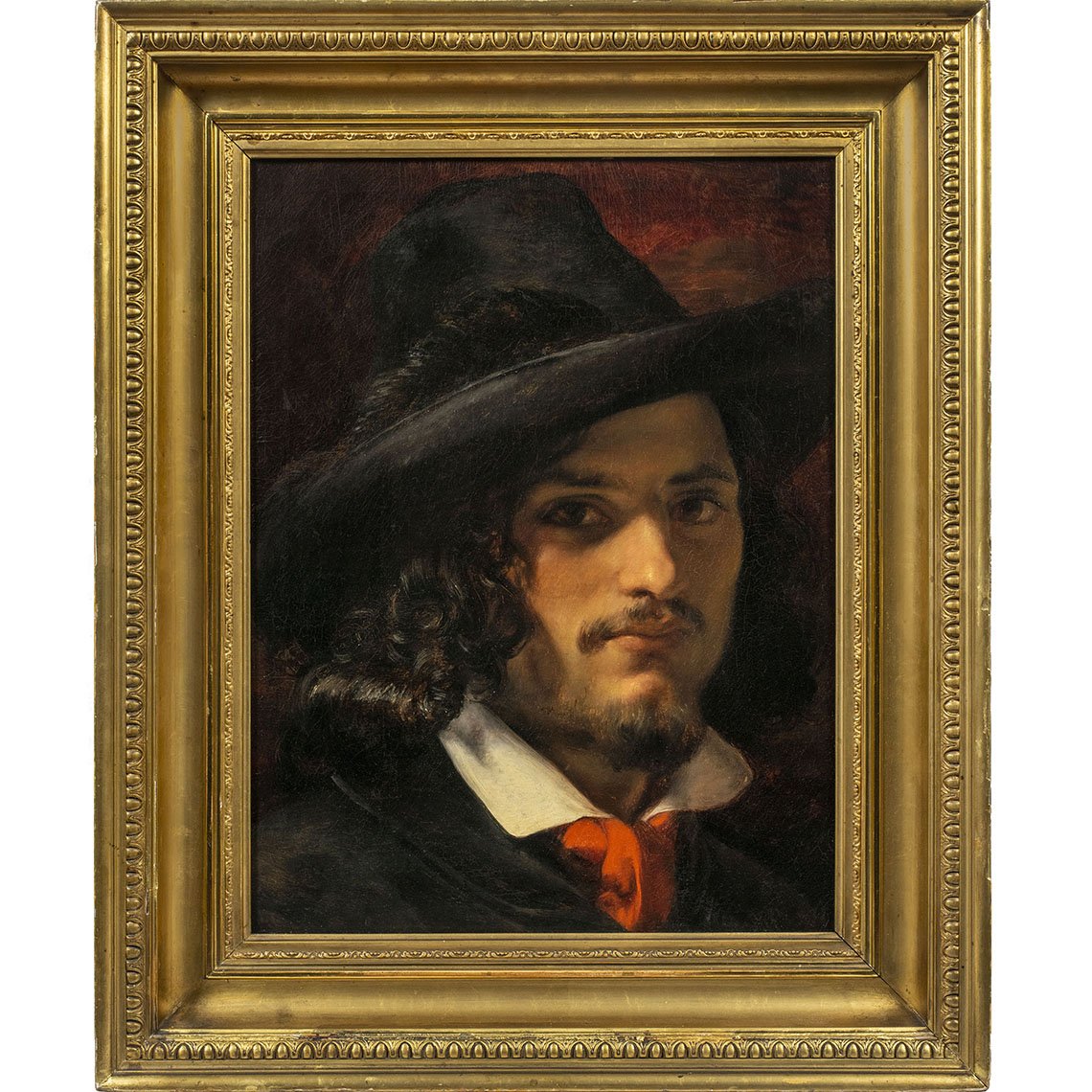 Elisabeth Jerichau-Baumann, Portrait of an Italian Revolutionary, oil on canvas. $17,500
Offered by Robert Simon Fine Art. For further information call 212.288.9712 or email rbs@robertsimon.com.
Set of twelve Chinese Export porcelain Famille Rose Plates, circa 1750.
Bronze and sienna marble Warwick Vase, early 19th century. $15,000
Click Any Day Below to View More Featured Objects